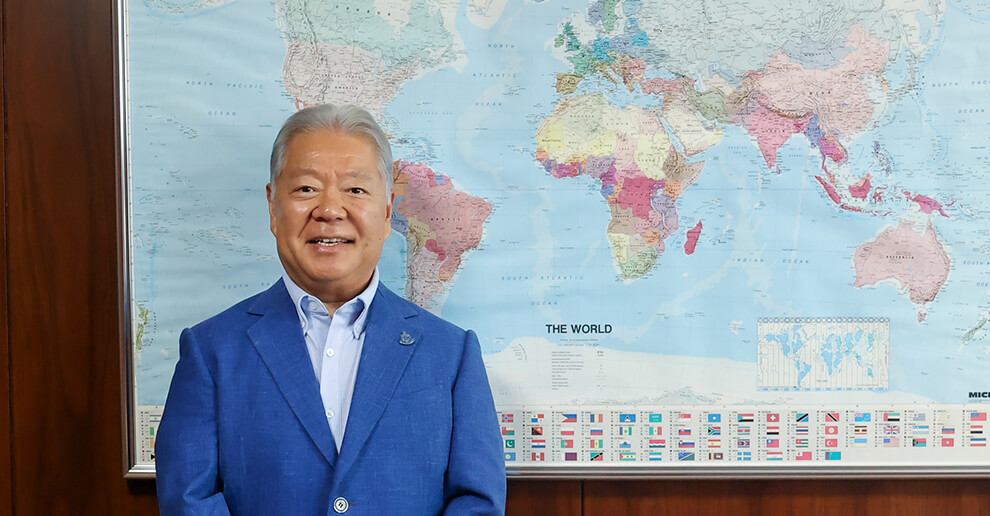 A smile is always necessary in difficult times.
The question here at JRCS is, what will bring a smile to the faces of our worldwide customers?
We believe the answer is to be found by acting and thinking in accordance with the following principles.
We will bring a smile to everyone's face by supplying digital technology to maritime logistics, supporting people's lives. This will create precious time that can be spent together with precious people.
This is our wish at JRCS. Logistics flow from sea to land and then to air, involving many people, many difficulties and creating many challenges to be overcome.
What can be done in the midst of this?
It is about sharing and understanding the difficulties and supporting people in their challenge to find solutions. Our mission, indeed, our social responsibility here at JRCS is to dare to overcome the difficulties and bring a smile to the world by taking on the challenges.
「No Challenge, No Glory」
JRCS is moving forward in search of the glory that lies beyond the challenge!
JRCS Group CEO
Chairman and President of JRCS Co., Ltd.
Koichiro Kondo