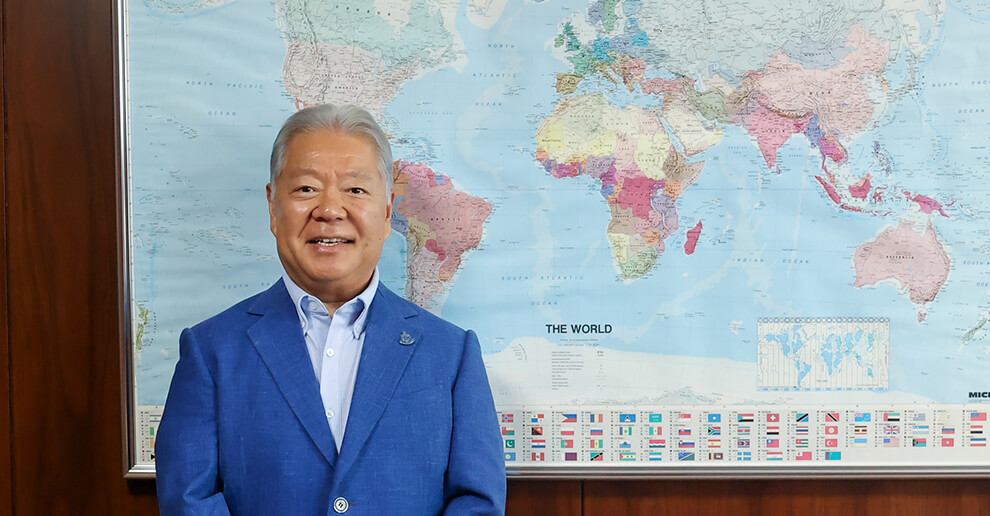 Since our establishment in 1948, we have thankfully, while supporting many people continued to grow as a company being deeply involved in maritime logistics.
However, the times have made drastic changes to our values and the way of thinking instead of being an extension of the past has become an impeding factor to future business.
In 2018, with great effort the rudder has been turned away from being a specialized marine manufacturer to being a digital company.
A leader of digital innovation making maximum use of accumulated data and digital technology since its foundation, accurately and positively grasping the customers requests, providing solutions through its acceptance of diversity while continuing to engage in the ocean by using free thought born from it, a cutting edge digital company adding a smile to the future, this I hope is JRCS.
Our mission, by supporting maritime logistics from just under the rim, our employees' excellence through diverse performance will bring a lifestyle adding a smile to the faces of our customers.
Please expect our continuing transformation as you feel the times changing with JRCS.
Koichiro Kondo
Chairman and President, JRCS Group CEO