Employees take a chartered study cruise as part of the 70th anniversary of our foundation
On Friday, September 21st, 2018, the cruise ship Pacific Venus sailed from the port of Shimonoseki bound for the port of Kobe with employees onboard for a study cruise returning Sunday 23rd September 2018.
Since its founding, JRCS has been engaged in the manufacture and sale of Power Management Systems and Automation Systems for vessels. At present we are involved in the research and development of the latest digital technology, bringing a transformation to the marine industry.
The aim of training this time was to instill in each employee, at this 70th anniversary, the ability to raise the level of communication in the coming new era.
During the training President Kondo stated "Our 70 year history is a gift from our founder, the seniors, and employees efforts but above all the customers who patronized our products , so that JRCS can take the initiative to advance a digital change behind the scenes of the marine industry bringing a smile to the logistics and the people of the world helping us break down the obstruction to advancement and give back to the industry to whom we are indebted".
On entering the port of Kobe, the second day offered employees the option of taking part in an enjoyable tour. The sightseeing option was further divided into 5 courses comprising of a visit to USJ, a visit to the theatre to see the Takarazuka Revue or sightseeing in Kyoto.
Although the trip was short, 2 nights 3 days, subjects that were hardly ever talked about and each other's feelings were touched upon making it an expected memorable study trip.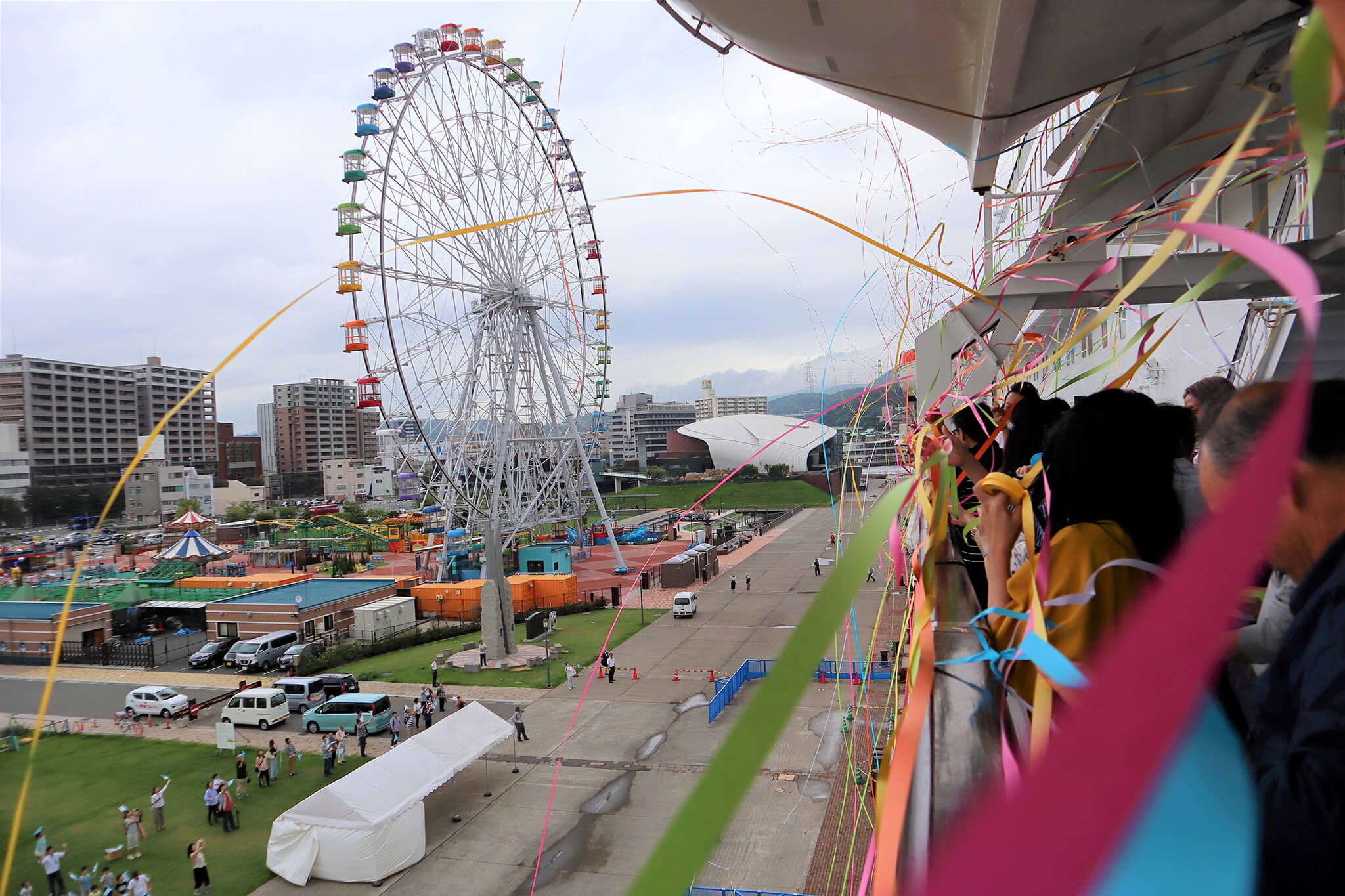 Children from the kindergarten as well as local people saw us off. "Choru-ru" of  Yamaguchi Prefecture tourism also ran up to see us off.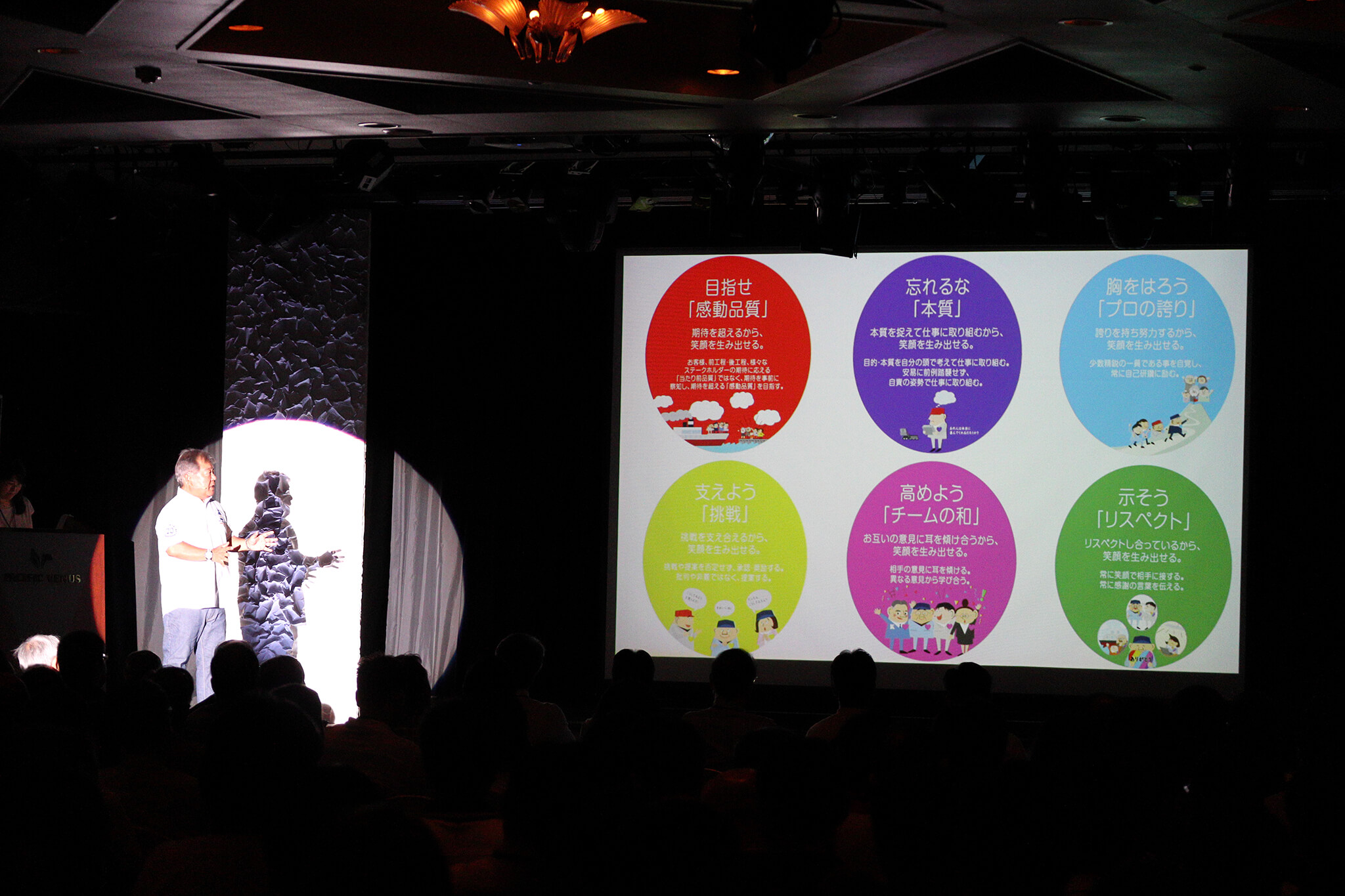 President Kondo showing the direction JRCS should aim for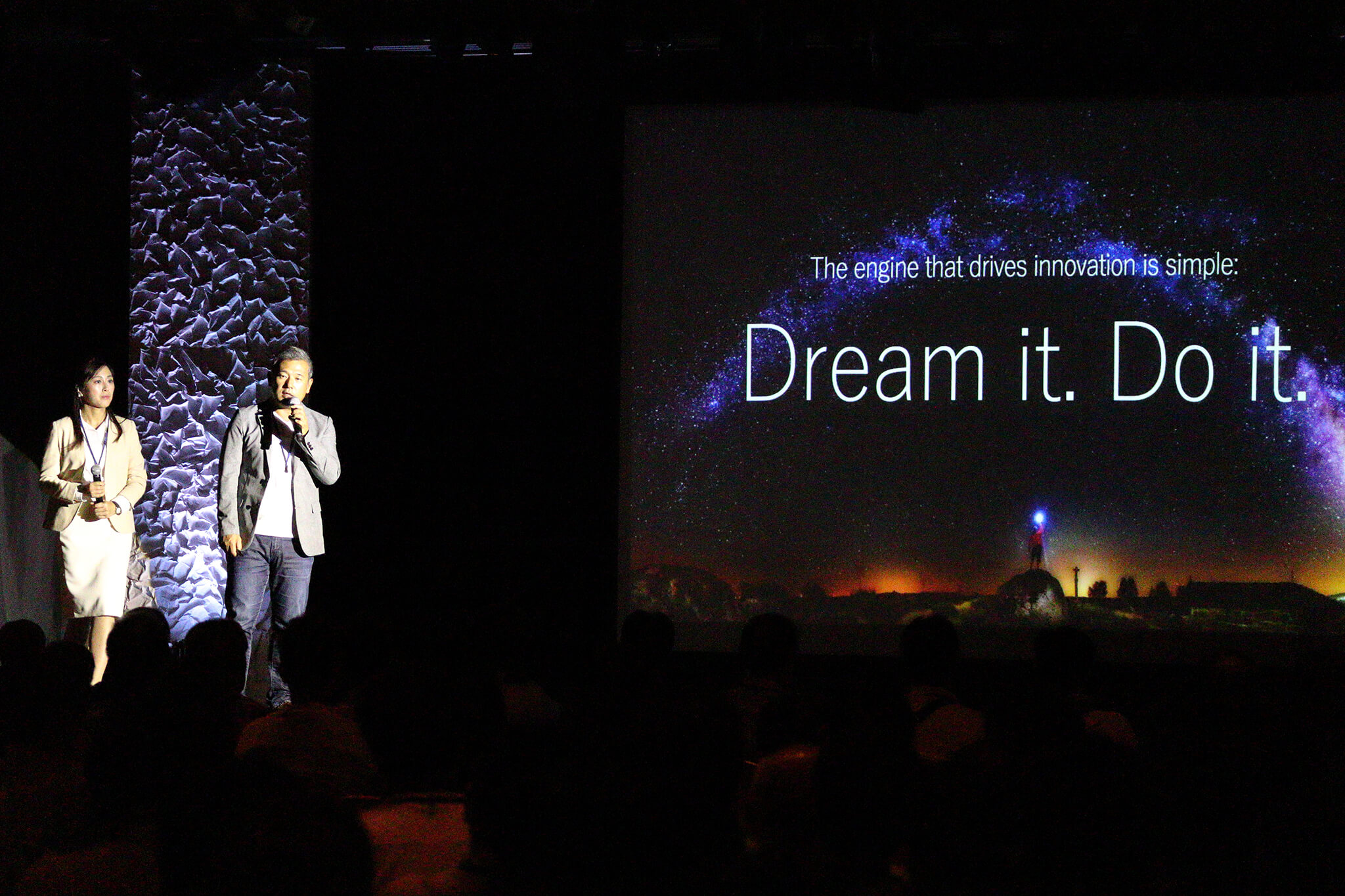 Partner Microsoft Japan presents the necessity of digital transformation.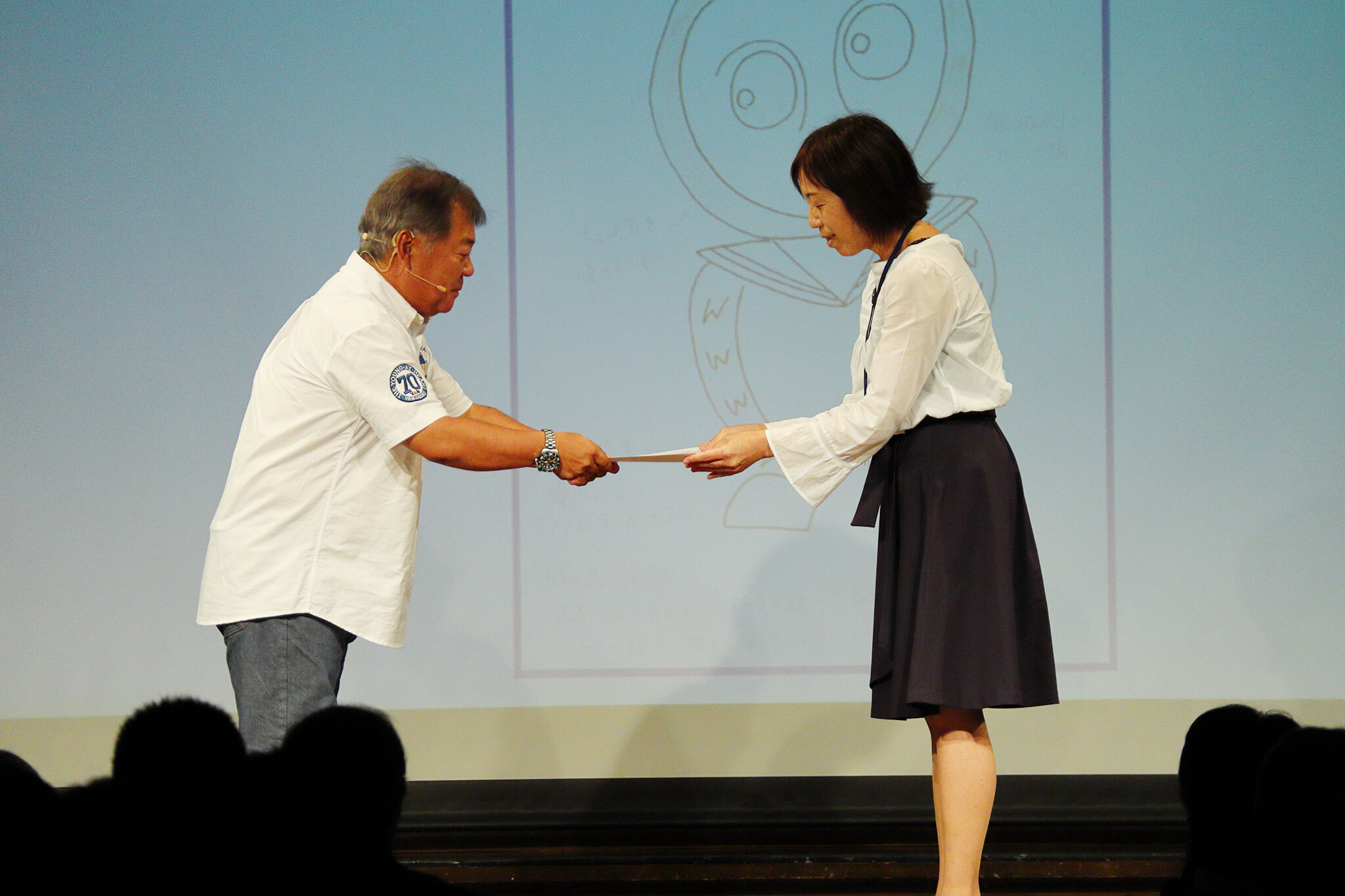 Awards were given to employees who won the Grand Prix through internal recruitment of mascot characters. The main prize, a "100,000-yen Travel Voucher".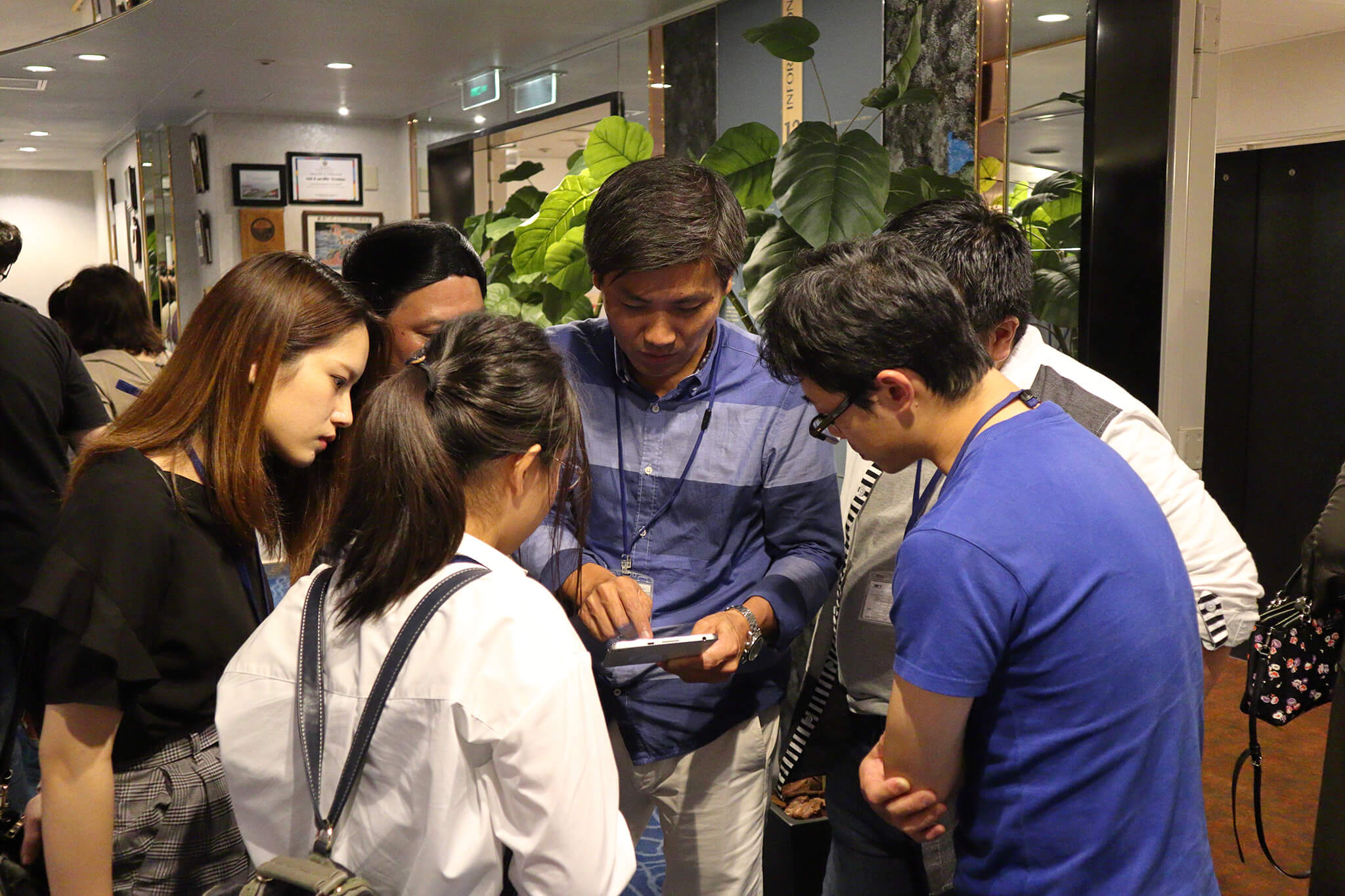 Implementing a boat quiz rally against the team with the management philosophy under the auspices of "accommodation room upgrade (suite)".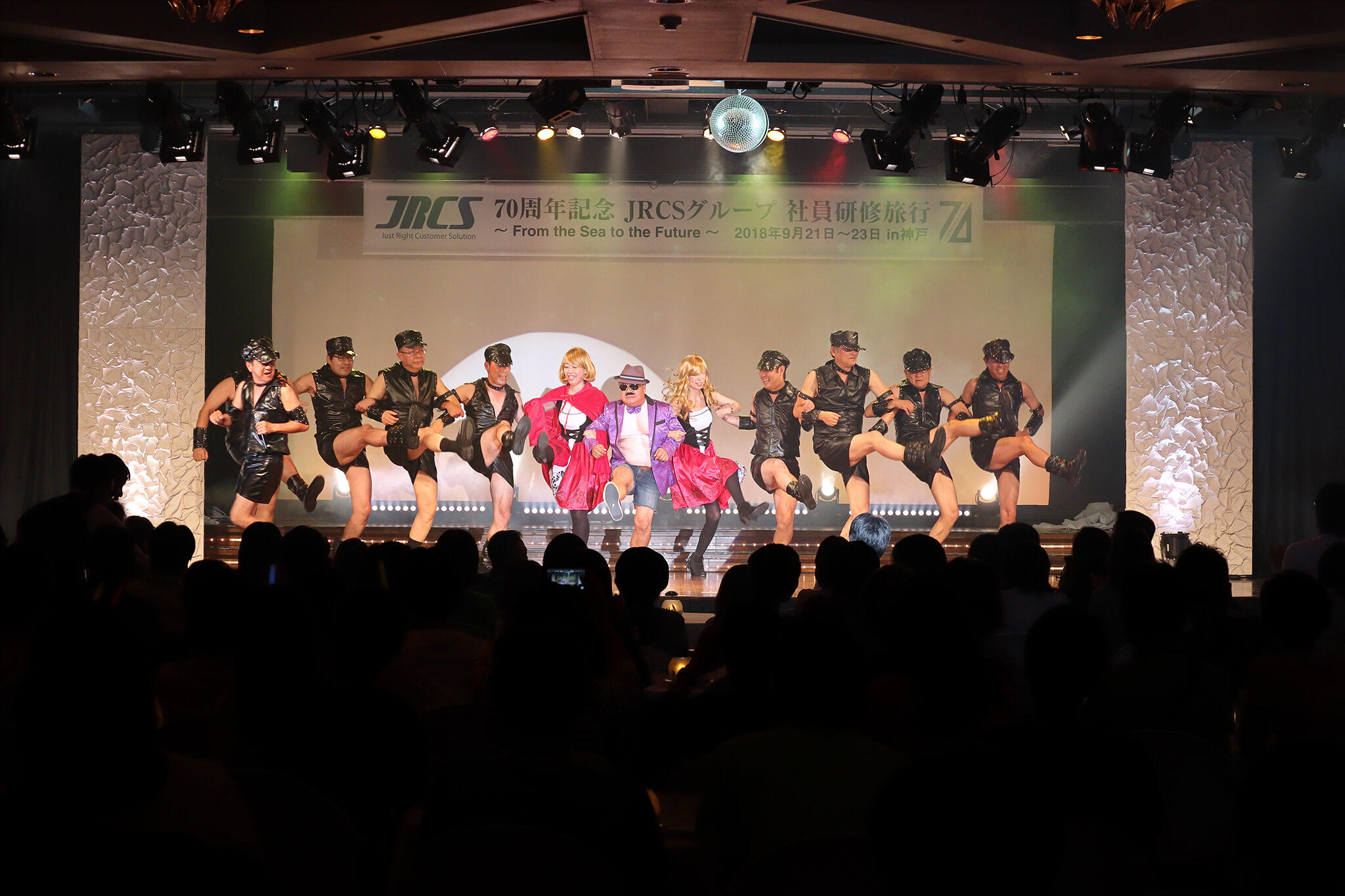 Enjoy entertainment as well. It's the president who is innocent in the center.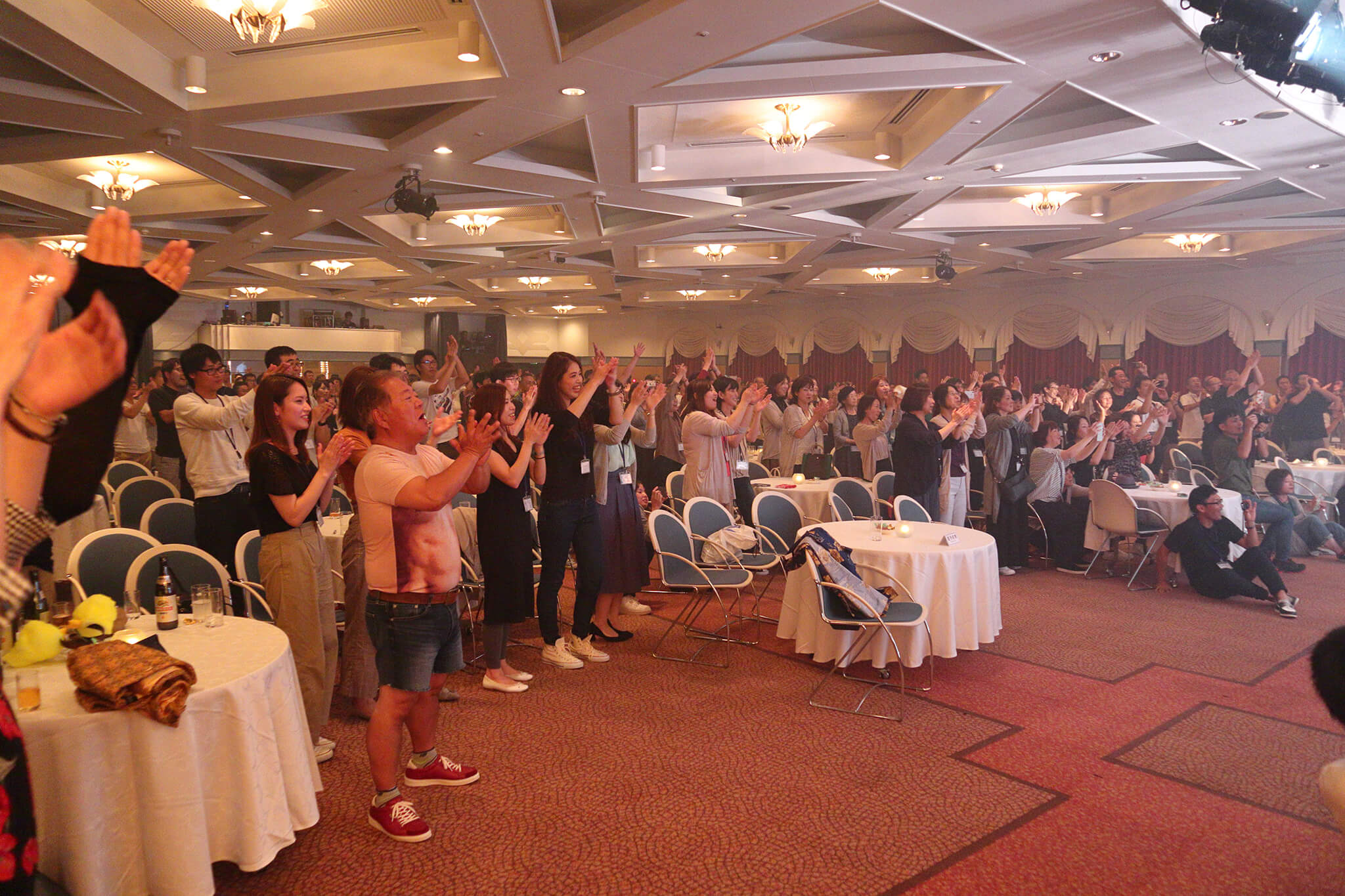 Cheers for a generous performance from my peers.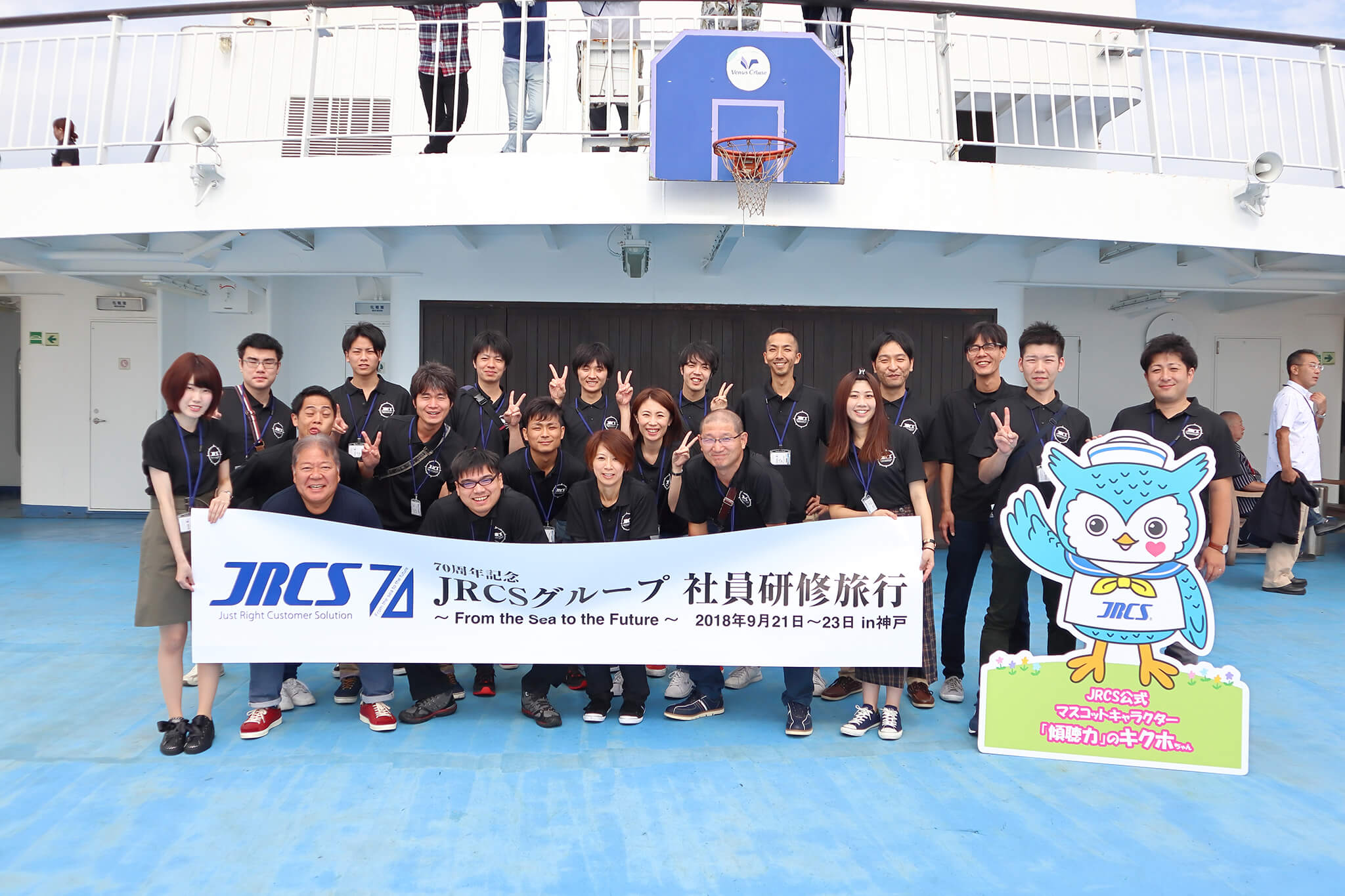 Special thanks to the employees who served as travel commissioners with the common feeling of wanting to make every company employee smile.