The Donation of Bedding to Child Care facilities in Shimonoseki City
JRCS has made a donation of bedding, supplied by Nordic Sleep Japan a group company, to Nakabe Gakuin.
Nakabe Gakuin is a facility that was stated from the fact that the stark situation of post war children around the Shimonoseki station area could not go unnoticed by the founder and his wife. Mothers and fathers brought waifs and orphans home and preparations of living a life together began. Currently around 80 children are cared for by the facility.
JRCS President and CEO Koichiro Kondo commented," I would like to encourage children and of course staff to use this bedding". We are so happy that everyone at Nakabe Gakuin is very pleased.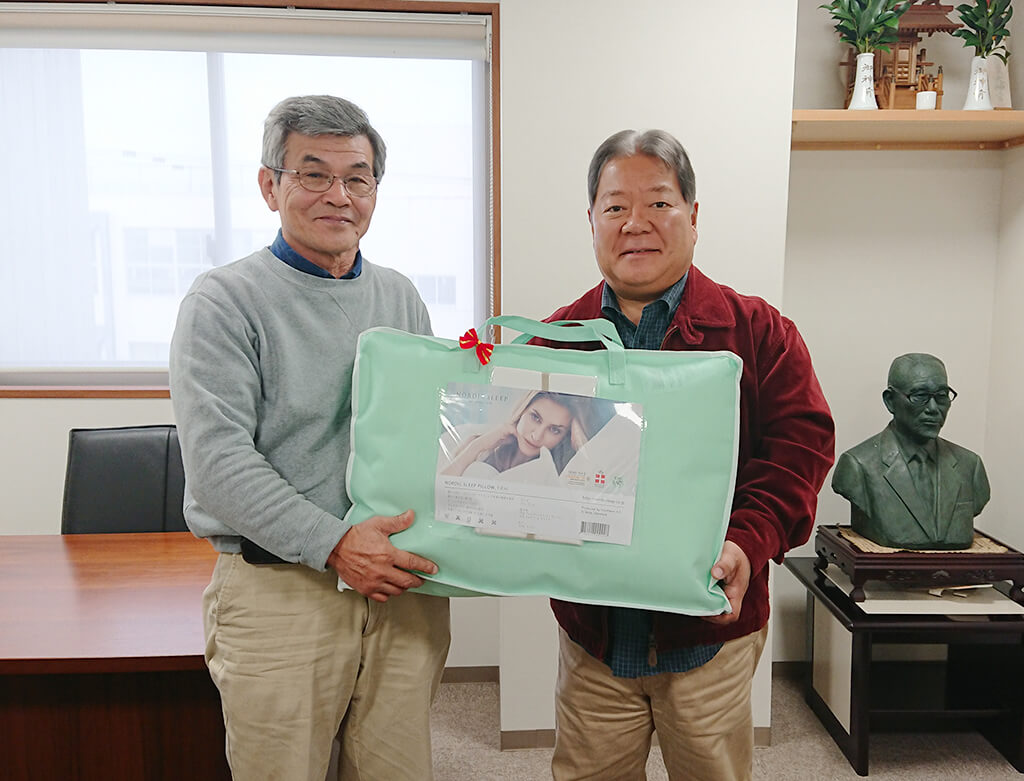 CEO Kondo (right) hands over a pillow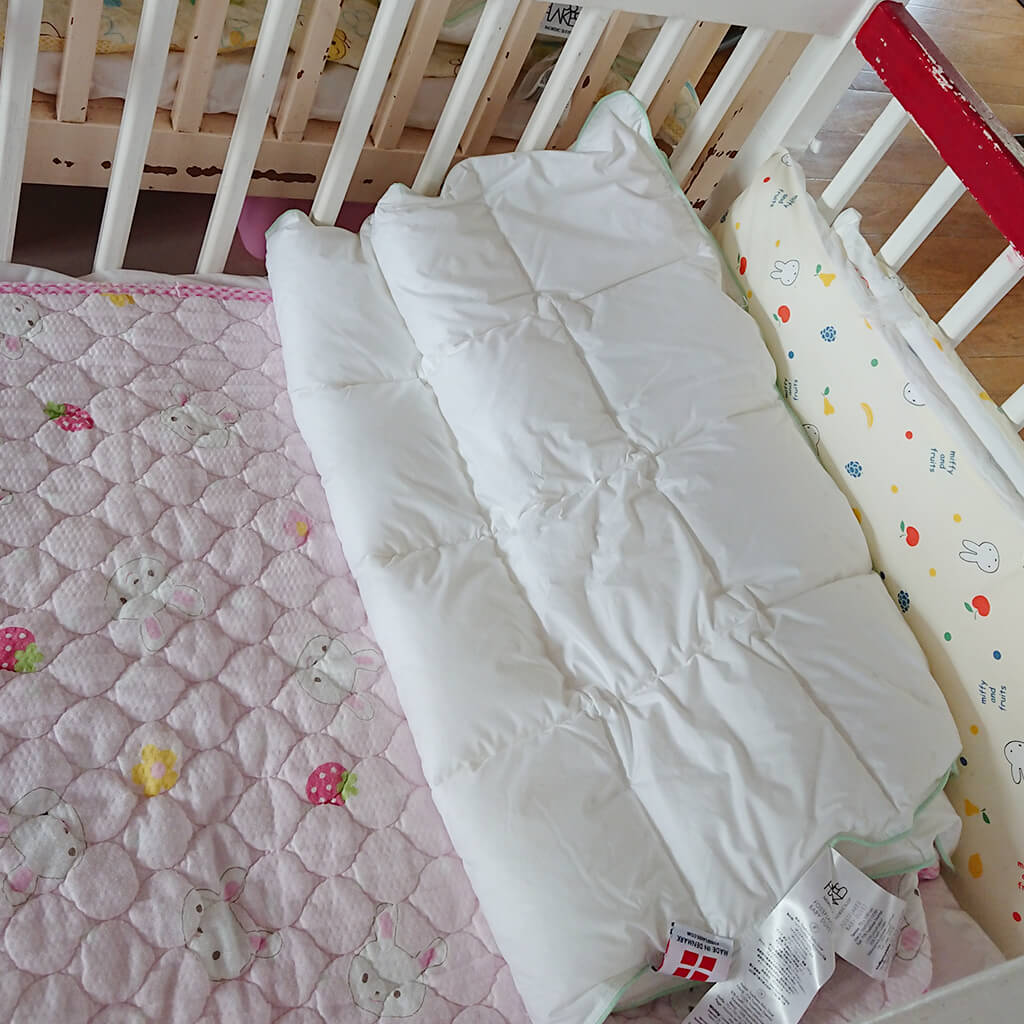 Babies bedding, donated earlier is being well used!