A Kikuho coloring contest was held.
To bring JRCS's mascot character "Kiku-chan" a little closer home a coloring contest took place in the company.
Almost 50 rich colorful individual pictures of "Kiku-chan" were colored and submitted by employees and family members.
All of the pictures were uploaded to the "Employee Dedicated Site" which is accessible from anywhere both in Japan and abroad to compete in the coveted awards of "Likes" and comments.
The number of "Likes" were assessed and original goods such as Kikuho stuffed dolls were awarded as the Grand Prix and "Likes" award.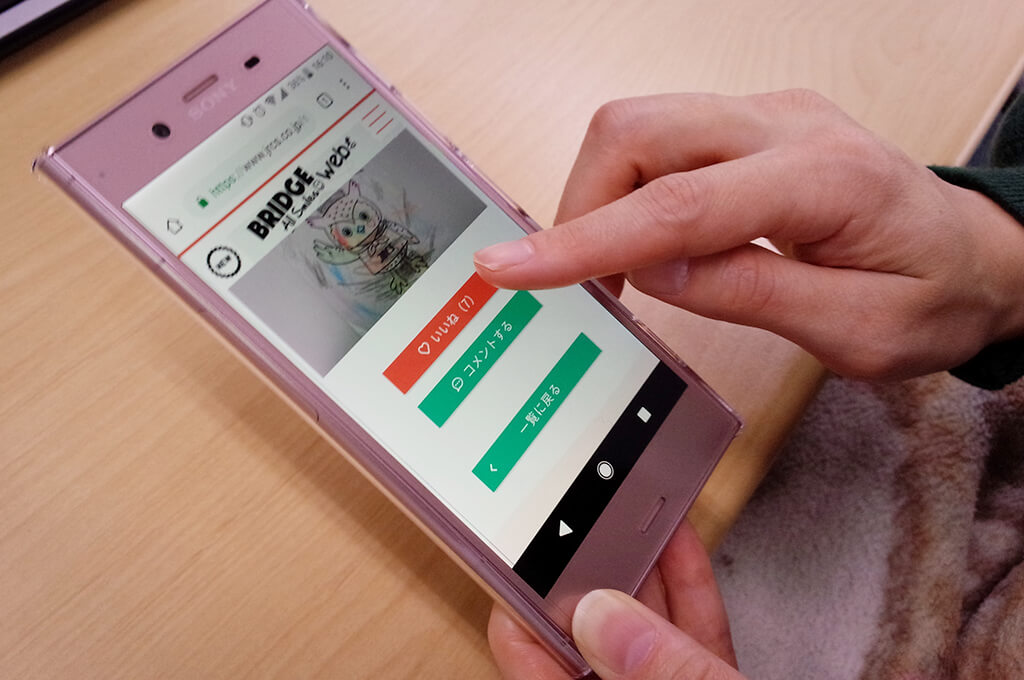 Casting a "Like" on the "Employee only site".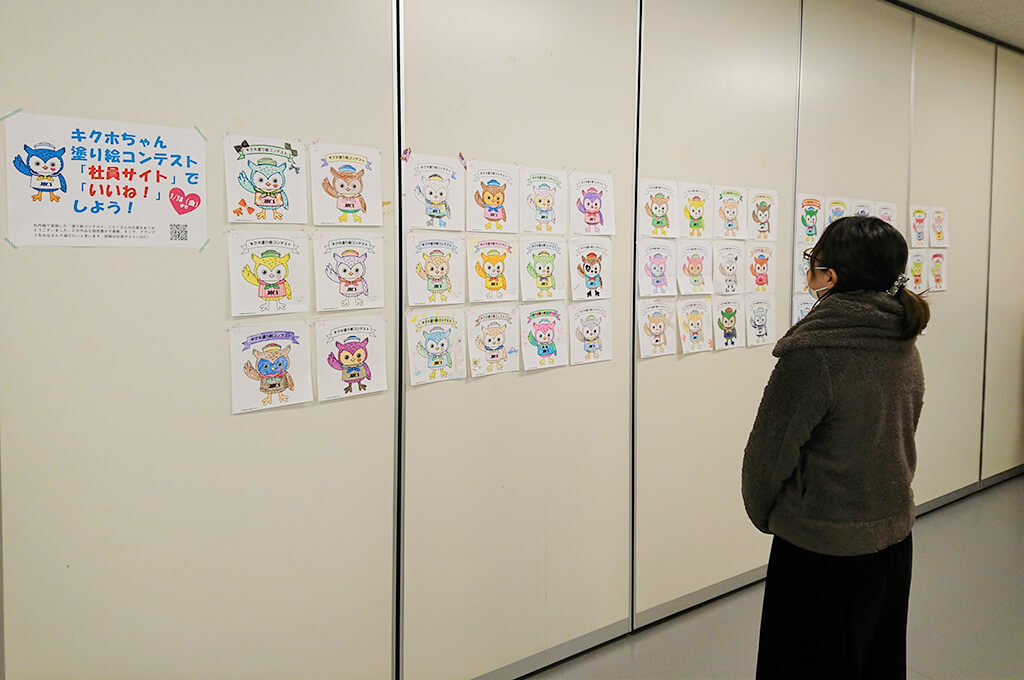 The entrees are exhibited on the canteen wall.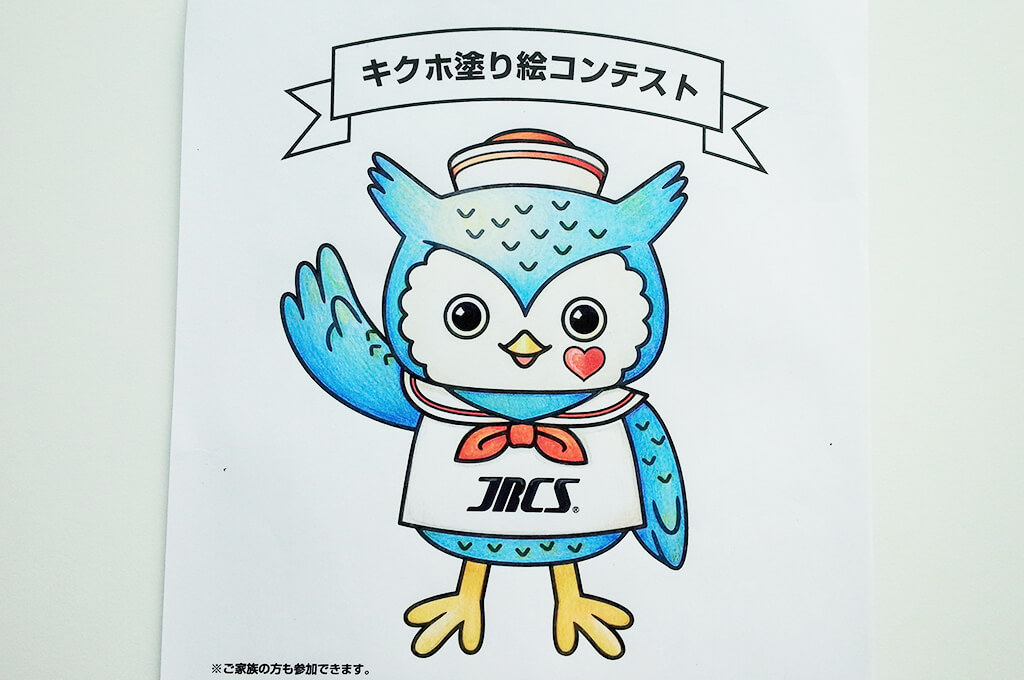 A Grand Prix piece from an employee at management HQ.