Demon loses out to the children!? The annual custom of "bean throwing".
Friday the 1st of February and "Setsubun" the annual custom of throwing beans is happening at the company's in-house nursery "Sea otter Land". Is the man inside this demon really from the General Affairs Dept.? His performance is first-class, every year for the past 10 years he has made the children cry in a blink of an eye.
However, this year something looks a little strange. Saying "I'm going to eat all the bad children" and making scary gestures with his hands doesn't seem to result in tears from the children. The fierce demon shaking his hands only causes the children to smile and wave "bye-bye". "I have been a demon for the last 10 years, this time I have failed to make them cry, I feel so dejected!" With a wry smile he thinks to himself, "next year I'll reap my revenge"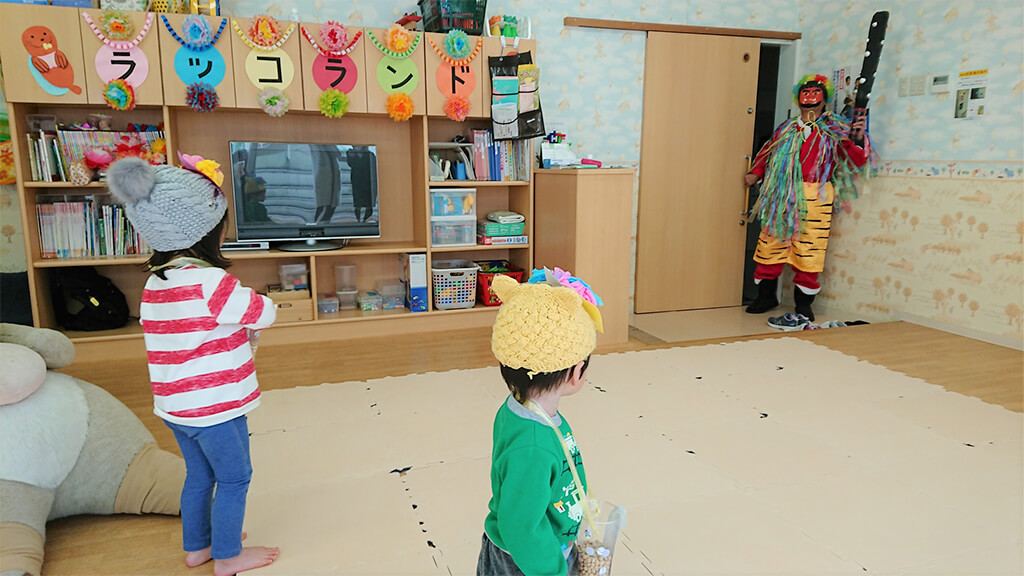 Demon, "OK, let's make you cry again this year!"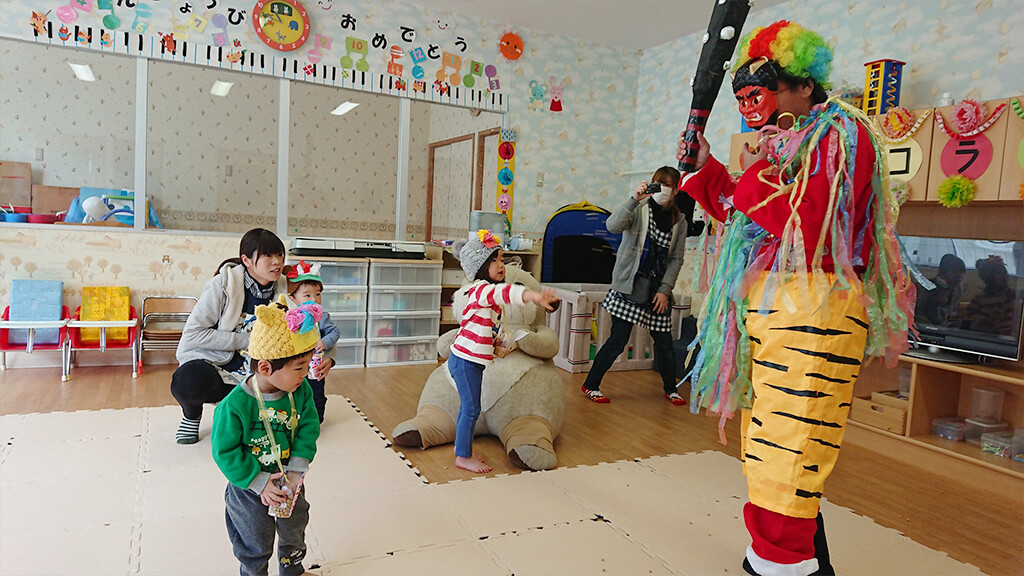 Hey! Hey! Demon out!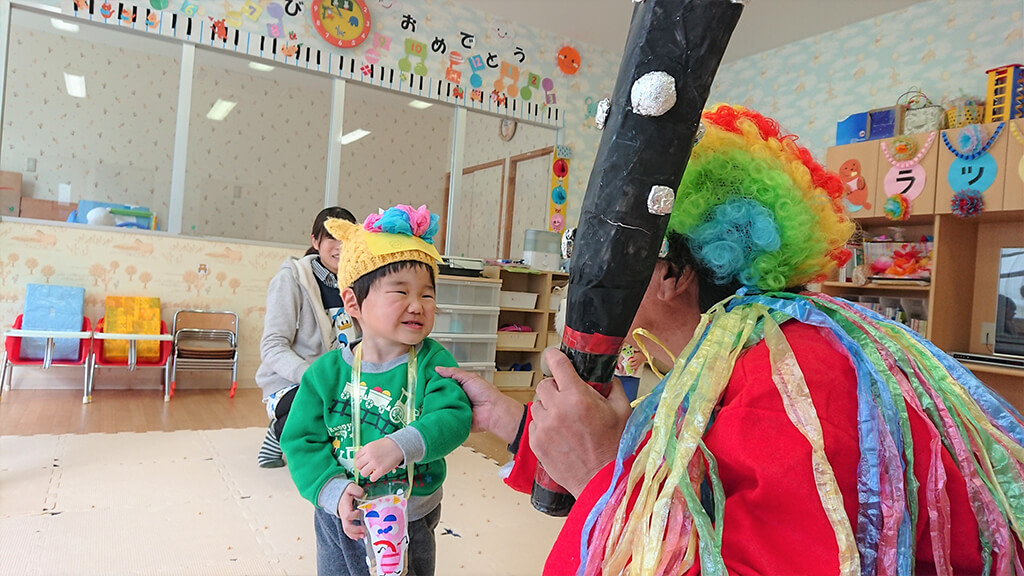 Heh, heh…. You're not so scary…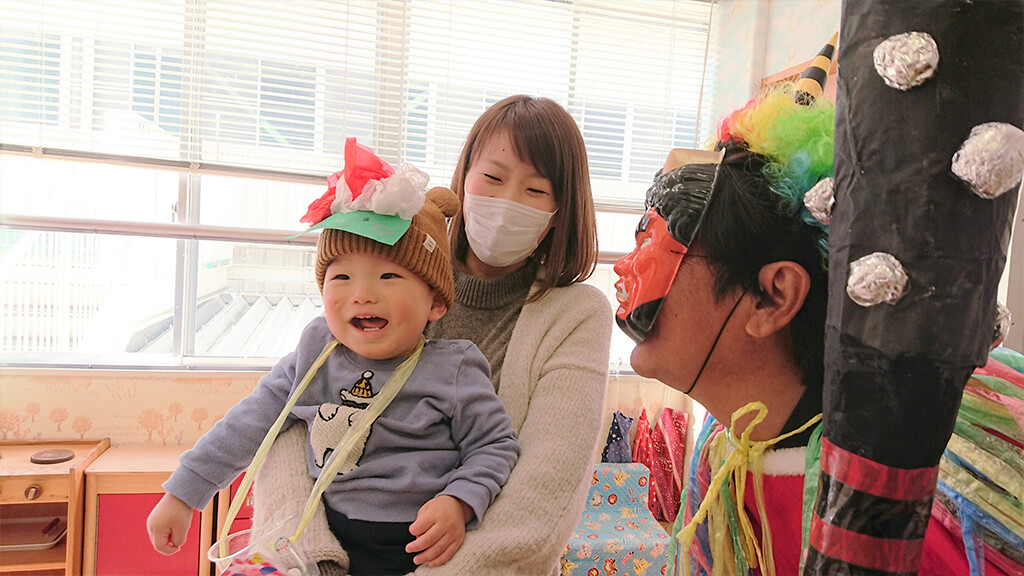 Only a chuckle for us, definitely no crying!