JRCS "Working style challenge" is to be on local TV!
For the purpose of reforming the promotion of companies in the prefecture, a prefectural government program by KRY Yamaguchi, "Creating Vitality in Yamaguchi! "is to be broadcast.
We were interviewed and introduced activities for improving work efficiency, such as the introduction of an idea posting site and a free address where employees can freely exchange opinions.
By all means, please watch it.
Program title: Creating Vitality in Yamaguchi! (KRY Yamaguchi Broadcasting)
Program content: The reform of working style of Yamaguchi
Broadcast date: August 4 (Sun) August 11 (Sun) * Repeat broadcast
Broadcasting time: 11:10 am. to 11:25 am.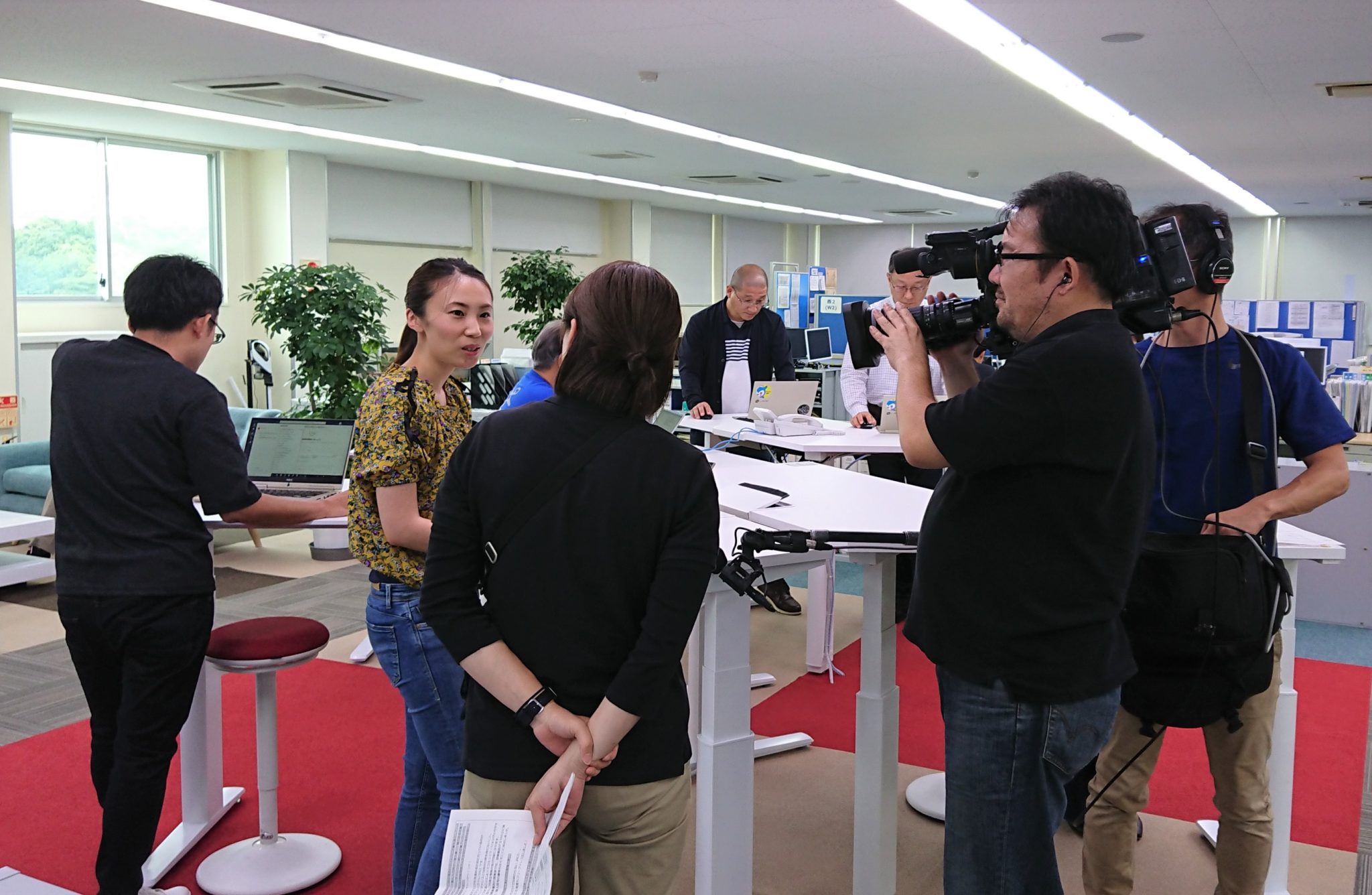 During the filming. We look forward to seeing it!