"Shimonoseki Creating the Future Job Fair"
Children who will be the next generation had the opportunity to think about the future.
On August 21-22, we exhibited at "2019 Shimonoseki Creating the Future Job Fair ".
This was a vocational experience event to raise children's awareness of local employment. The Kaikyō Messe Shimonoseki building became very lively as a result of Junior High School students visiting the exhibition of 48 companies.
Our main exhibit was "INFINITY Training". This is a service for seafarers who can remotely take in-board equipment operation training using Microsoft HoloLens. Looking at the children's eyes it seemed as if they had entered a science fiction world, and  occasionally there were long queues to enter the corner for the experience.
In addition, a toy-making workshop that uses a piezoelectric material film to emit LED bulbs was particularly interesting for junior high school students. Despite appearing a little suspicious, the doctor was ecstatic at proving to be surprisingly popular, as children had commemorative photos of them taken together. (Lol)
Looking at the questionnaire completed by the visitors, most of them said that it was the first time they had heard of JRCS or its products. Through this exhibition, we were able to get to know that our company offers a variety of products and services that are useful to society under the management philosophy of "creating a smile on the faces of people worldwide".
The energetic children soaked up all the energy and left the employees exhausted. (Laughs) But we enjoyed doing our best for the children who will lead the next generation.
The digital experience of operating onboard equipment was especially popular with male students.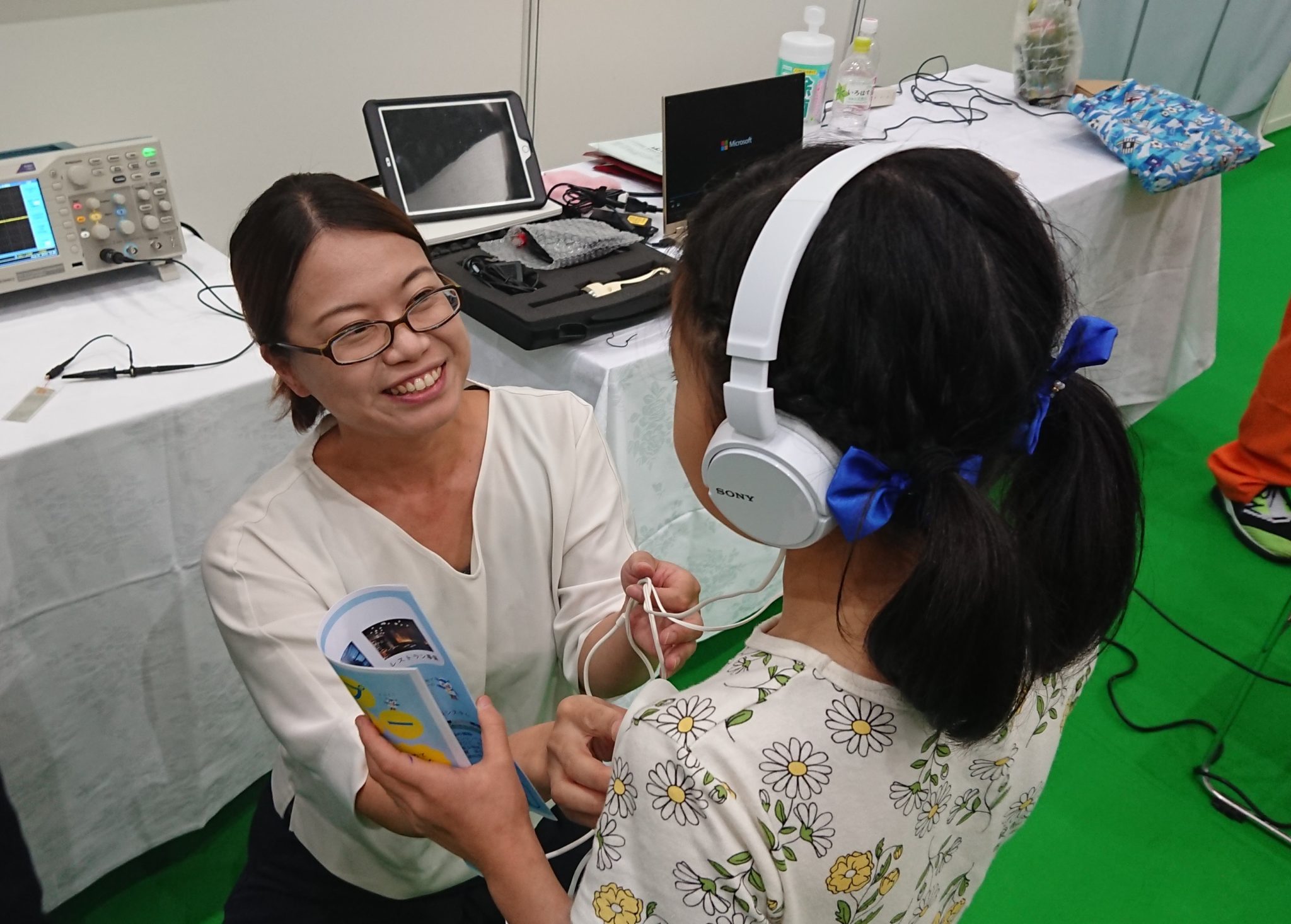 Experience listening to the sound of your heart with the electronic stethoscope "JPES-01". "I can hear it clearly!"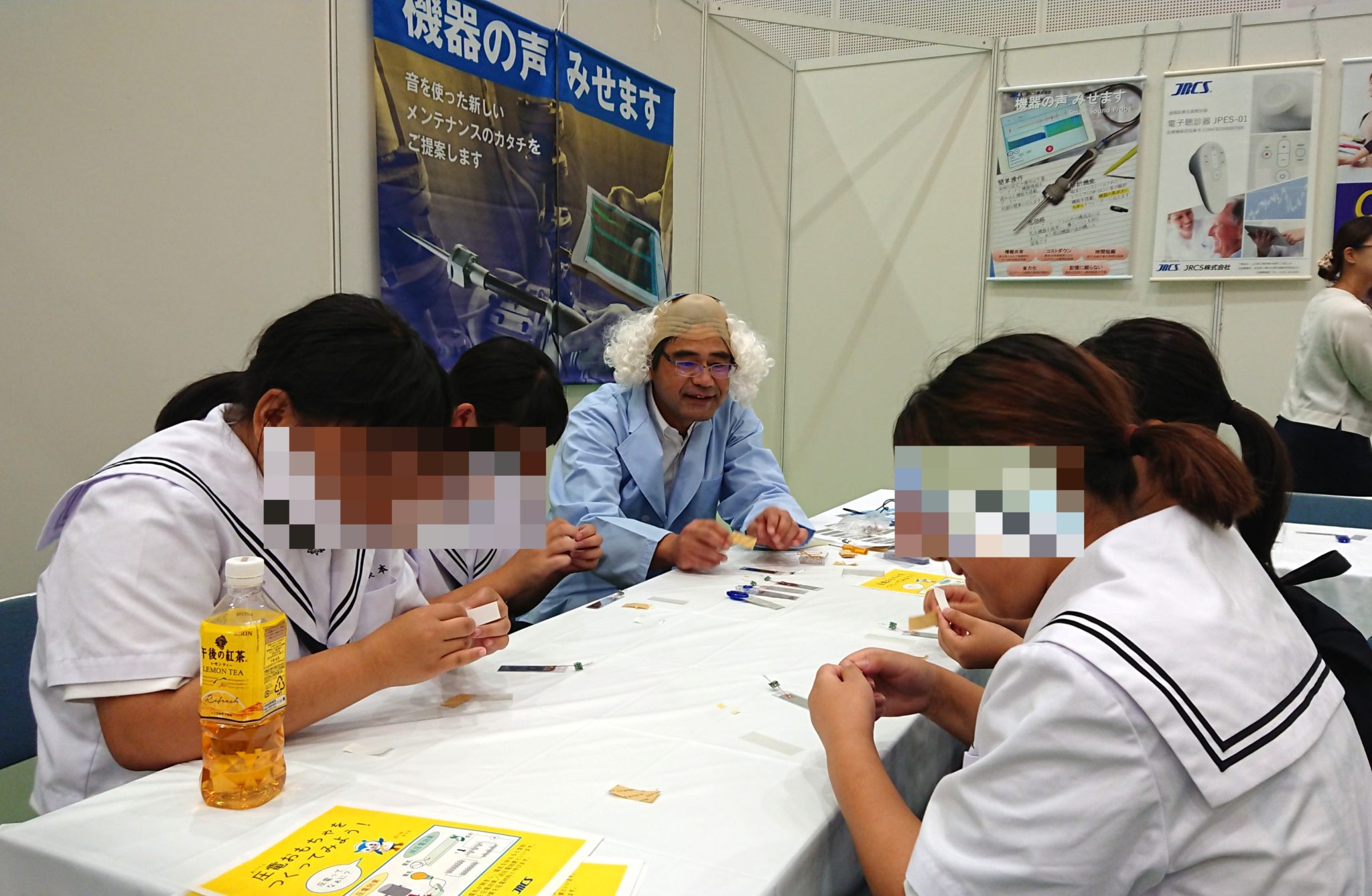 The Doctor's workshop. Did you understand how electricity is generated using piezoelectric materials?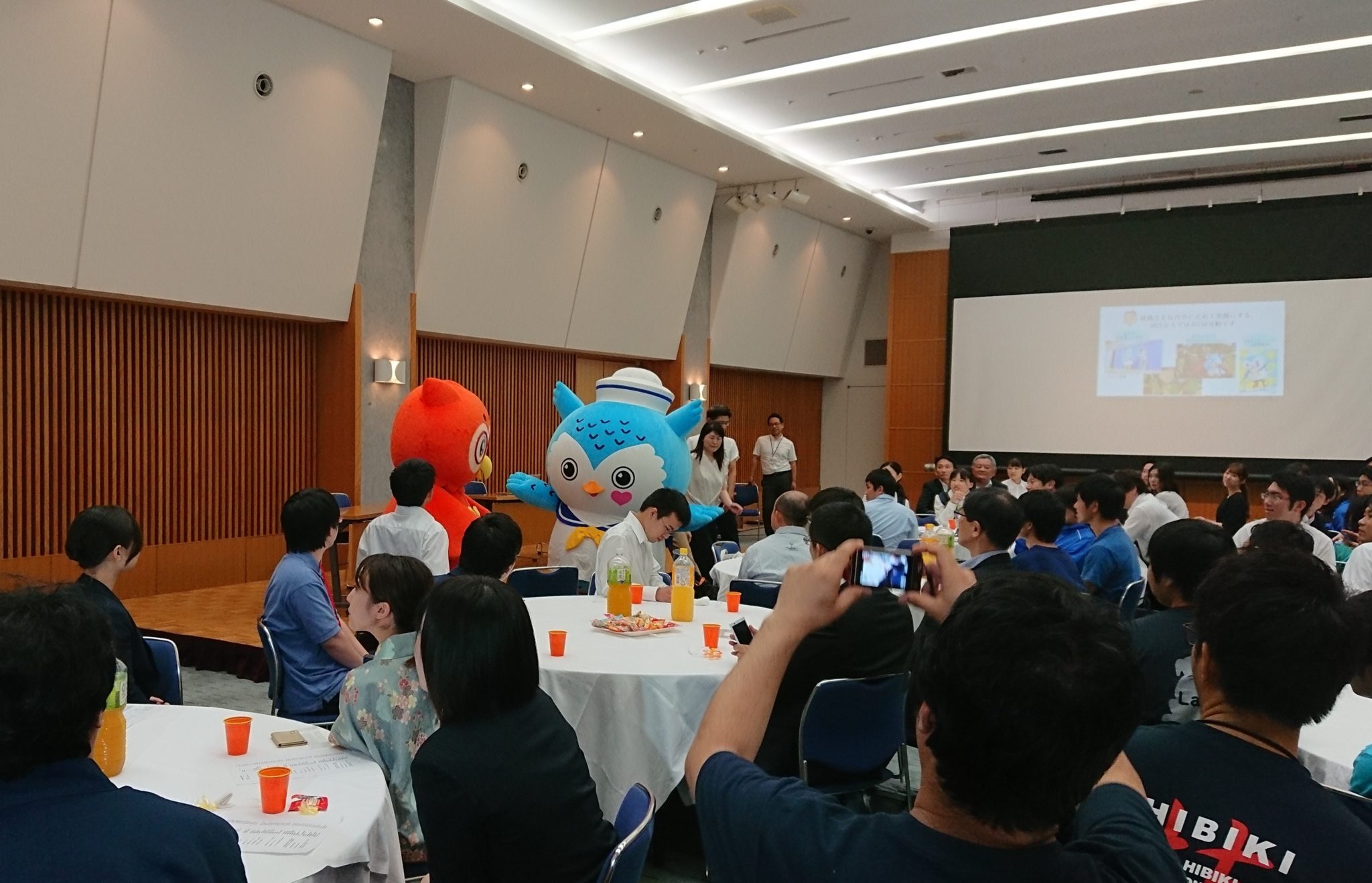 Our company's Kikuho and Tobu Realtor's character "Ho-vice" face each other at the exhibiting companies social gathering. (Laughs) Let's do our best together with the Yuru Chara Grand Prix!