Kikuho makes a visit and the children are delighted (Shimonoseki・Katsuyama nursery school)
JRCS is conducting on-site visits to classrooms at nursery and elementary schools to expand the importance of "listening" as part of our CSR activities.
The visit to Katsuyama Nursery School included theater and costume dances. A special panel was erected and stories with the theme of "Please listen carefully to the stories of adults and friends around us" were told.
The teachers commented, "This special event will remain in the children's hearts. The fact that we met Kikuho today will stay a firm memory. Children's imagination has grown, and they'll tell their mom and dad when they get home." "I had a tough time in the lingering heat!" (a voice from inside Kikuho)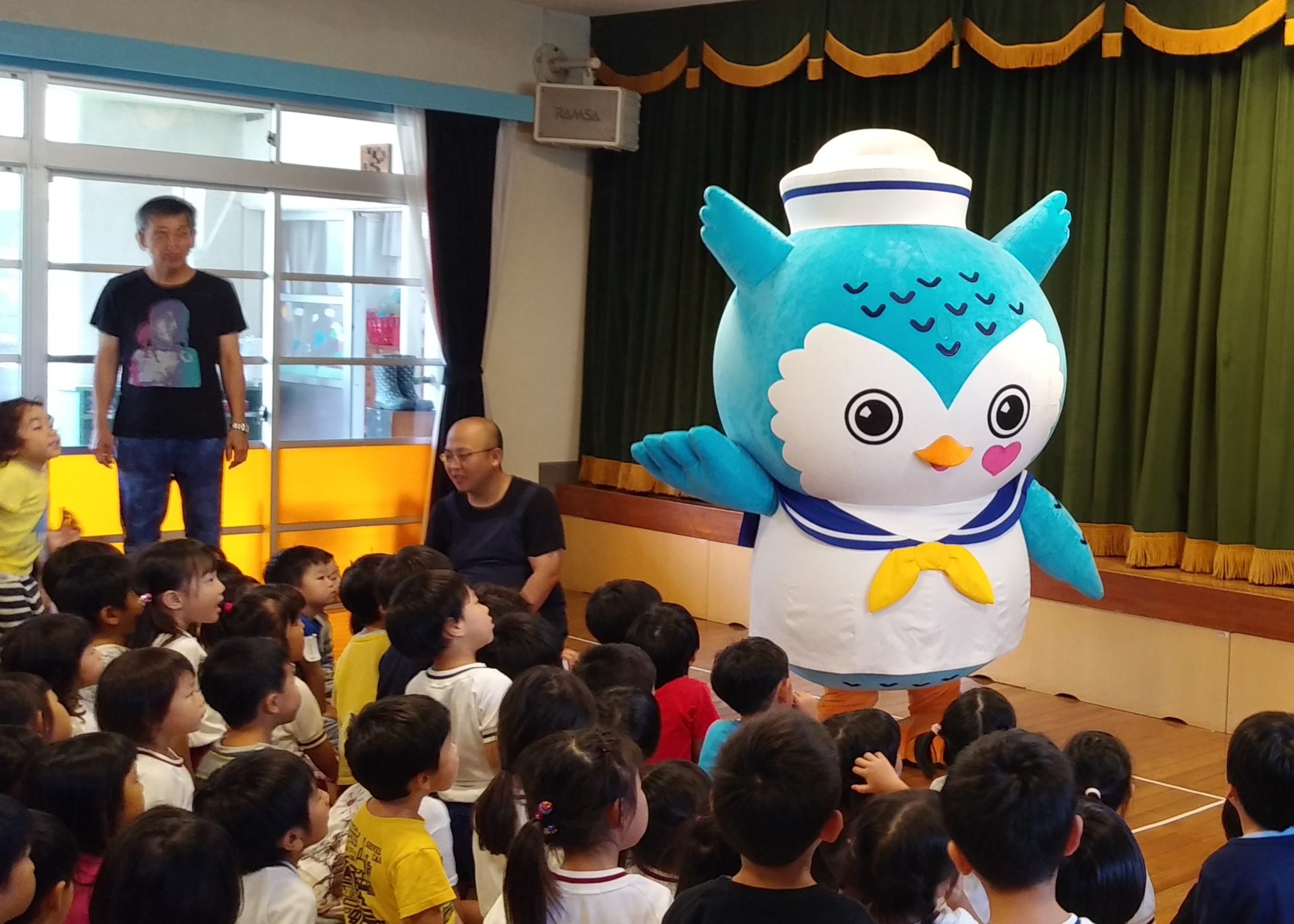 An original song "Kikuho, listen to your voice" performed together with an original dance.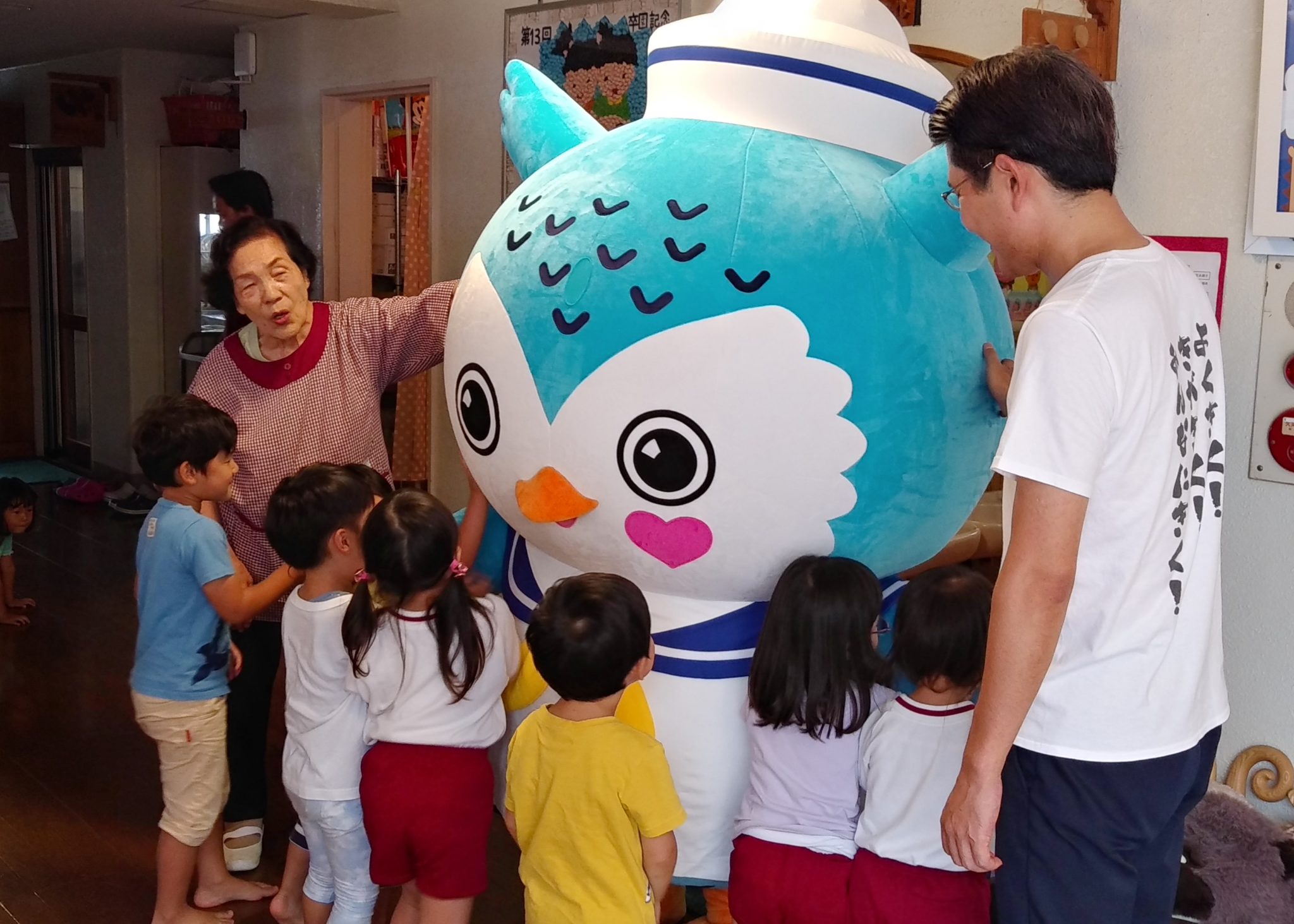 In fact, Kikuho feels good to touch and is always surrounded by children.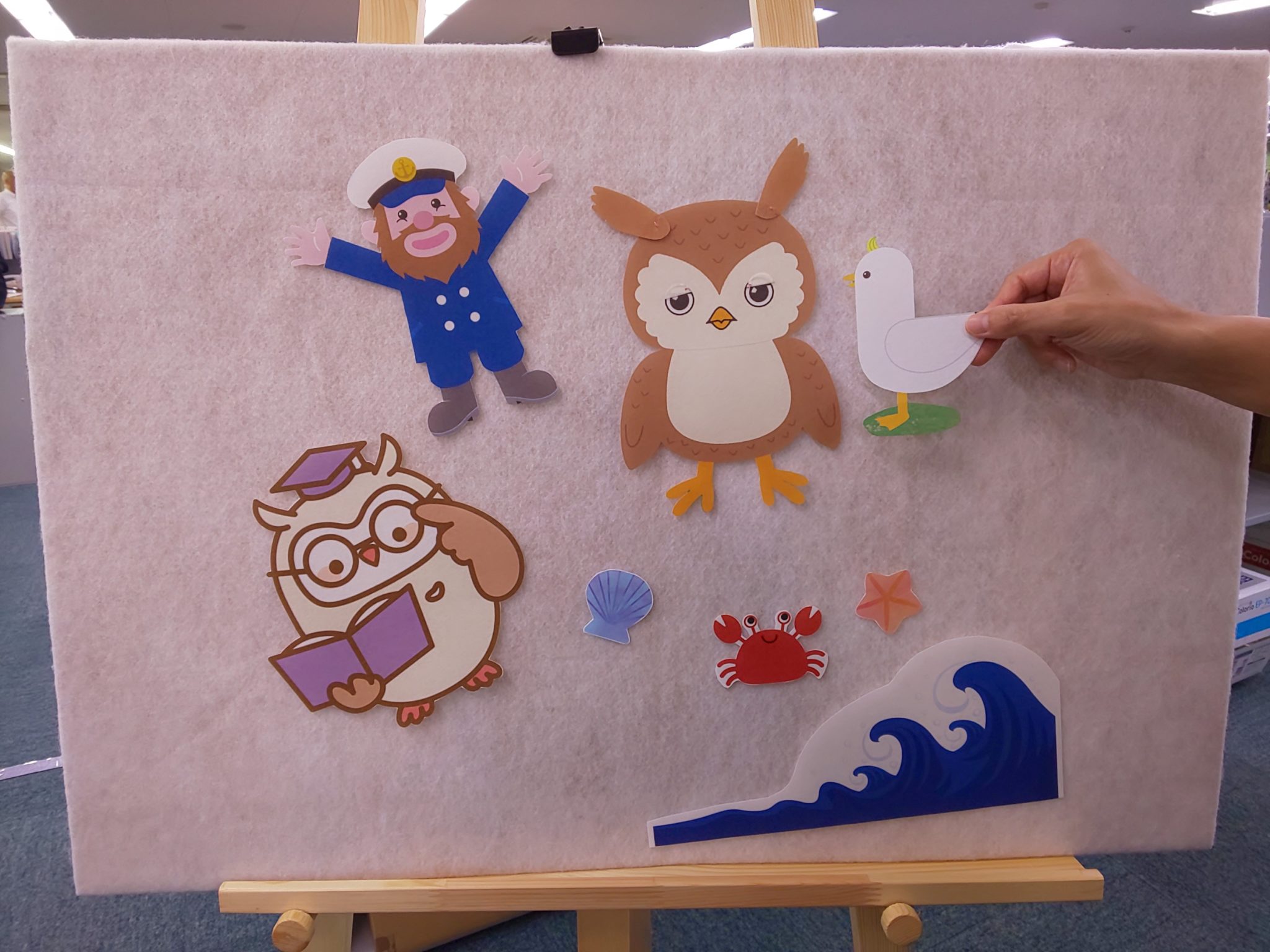 The demonstration of a picture story panel. The characters are easily attached to and removed from the board.