A multicolored cute Kikuho-chan does his thing for Halloween
It's Thursday 30th October and it's Halloween! This classic event has been held here in the in-house daycare center known as "Kikuho Land" for the past 5 years. The children may have been sleepy, but they donned their costumes and paraded around.
This year's theme was "Halloween Kikuho-chan". With our mascot character "Kikuho" as the motif, we attached ears to the children's heads, hearts on their cheeks, and tied a ribbon around their necks. The kindergarten nursery teacher was committed to make it colorful and personal.
Employees at work when visited by Halloween Kikuho-chan and the children, all said, "So cute!" and "Thank you" for the sweets handed to them from handmade shoulder bags.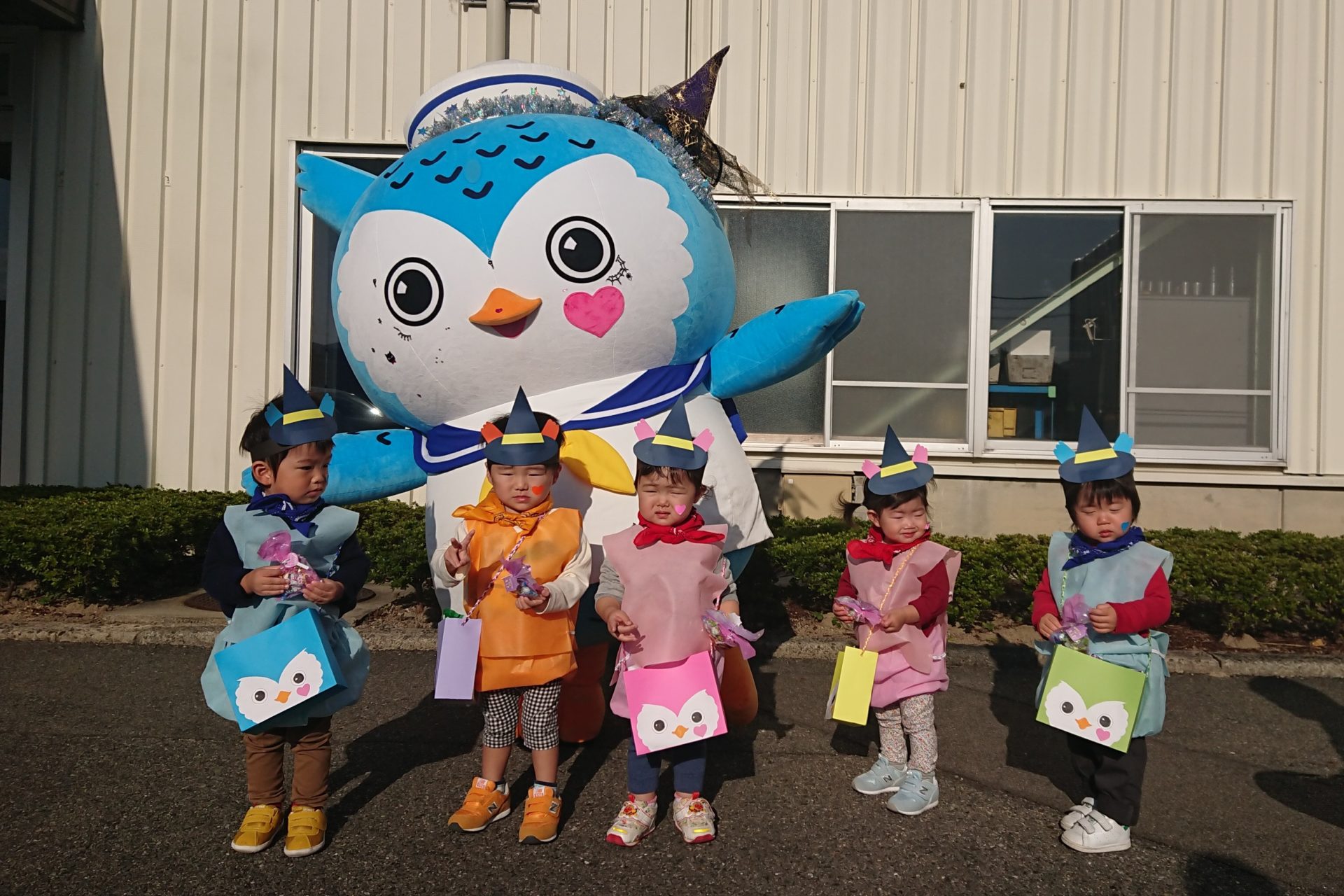 We're sleepy and its dazzling, and everyone 's eyes are almost closed. (laughs)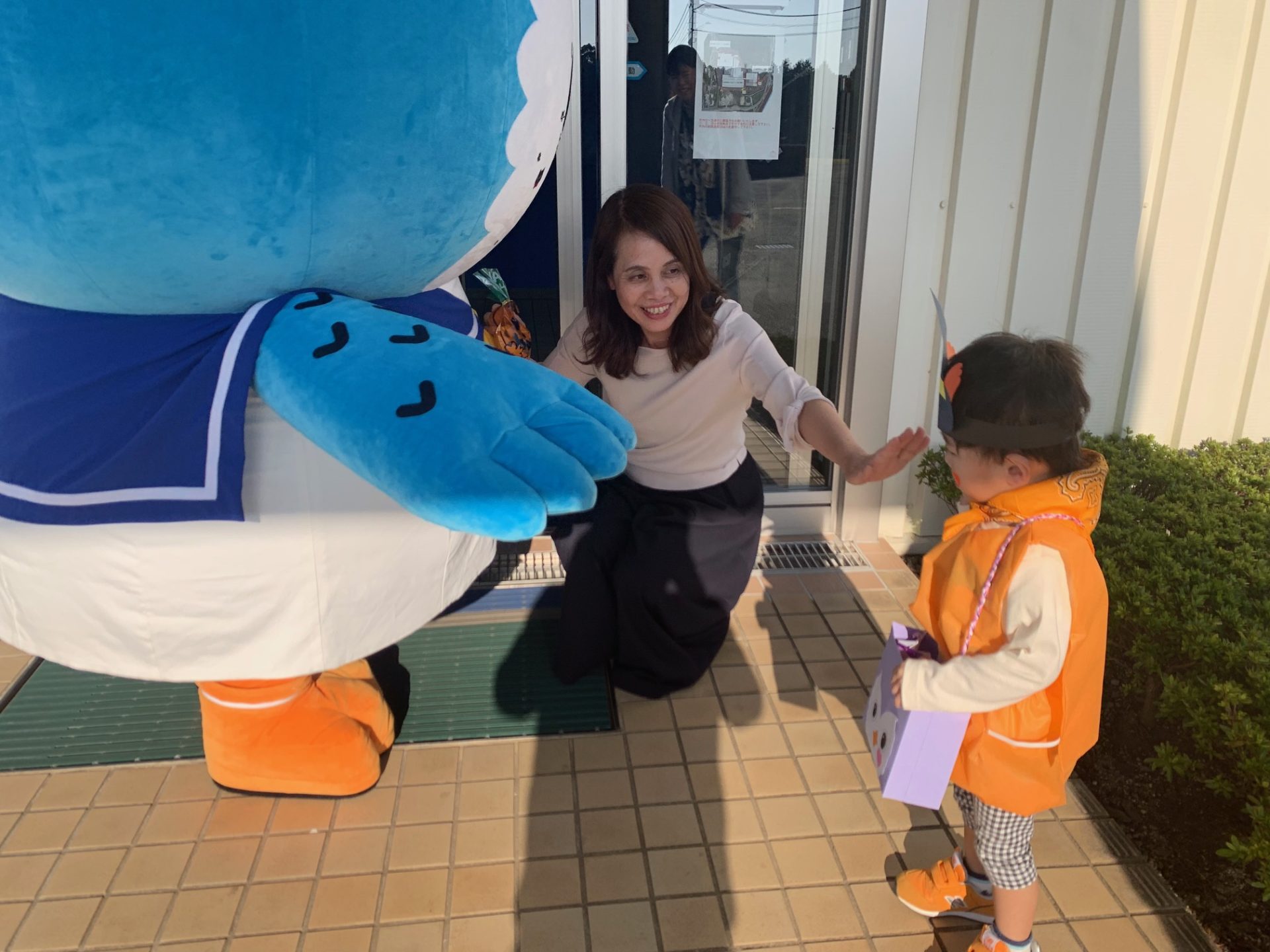 Childcare that responds to "a high five" even when sleepy (laughs)