At the Yuru Chara Grand Prix Kikuho comes in at 63rd place! Thank you for your encouragement
From the 2nd to the 3rd of November, the "Yuru Chara Grand Prix 2019 in Happiness Shinshu NAGANO" was held. The Grand Prix was decided by adding up the online voting taken over a three-month period from August and voting at the venue over the two days. The "Corporate/Other" category in which Kikuho of our company participated was awarded by the "I want to be fashionable! Peanuts" character from Shiga Prefecture. Congratulations!
Kikuho wasn't included in the voting at the venue, and the first challenge ended with Kikuho being given 63rd place. Thank you very much for your support.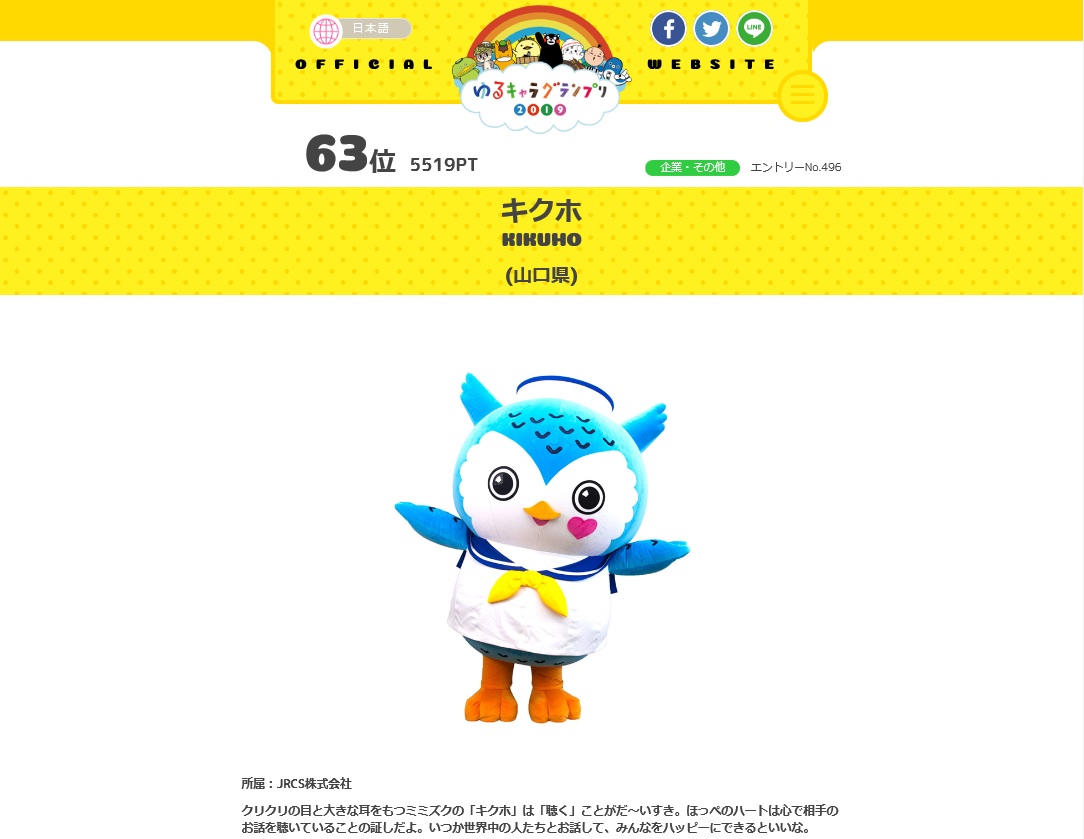 From the "Yuru Chara Grand Prix" official website