Participation in the 5th Kawatana Giant Camphor Tree Road Clean Hiking CSR activity
On November 3 (Sunday), employees from the Toyoura Office participated in the Kawatana Giant Camphor Tree Road Clean Hiking CSR activity. Meanwhile, the whole of Shimonoseki city showed excitement at the 2019 Shimonoseki Kaikyo Marathon. This CSR activity is a 10km round-trip course that starts at the foot of Kawatana, picks up trash, and turns back at the Giant Camphor Tree of Kawatana, a nationally designated natural monument.
Not only our company, but also a lot of people from local businesses, kindergarten/primary school parents and children joined in. There were also active seniors who called themselves "former marathon athletes". The "wild boar soup" that was served at the turn-around point, which often doesn't smell so good thankfully had no odor and was made with plenty of locally grown ingredients, so it was very delicious. Thank you for the meal.
Screams were heard from the people who picked up a snake's skin by mistake with the trash (although maybe it was an auspicious thing). There were various happenings during the activity, but we were able to collect a lot of trash as we made my way along the course. Also, fresh discoveries were made like finding out that goats are kept in the field that we usually drive by.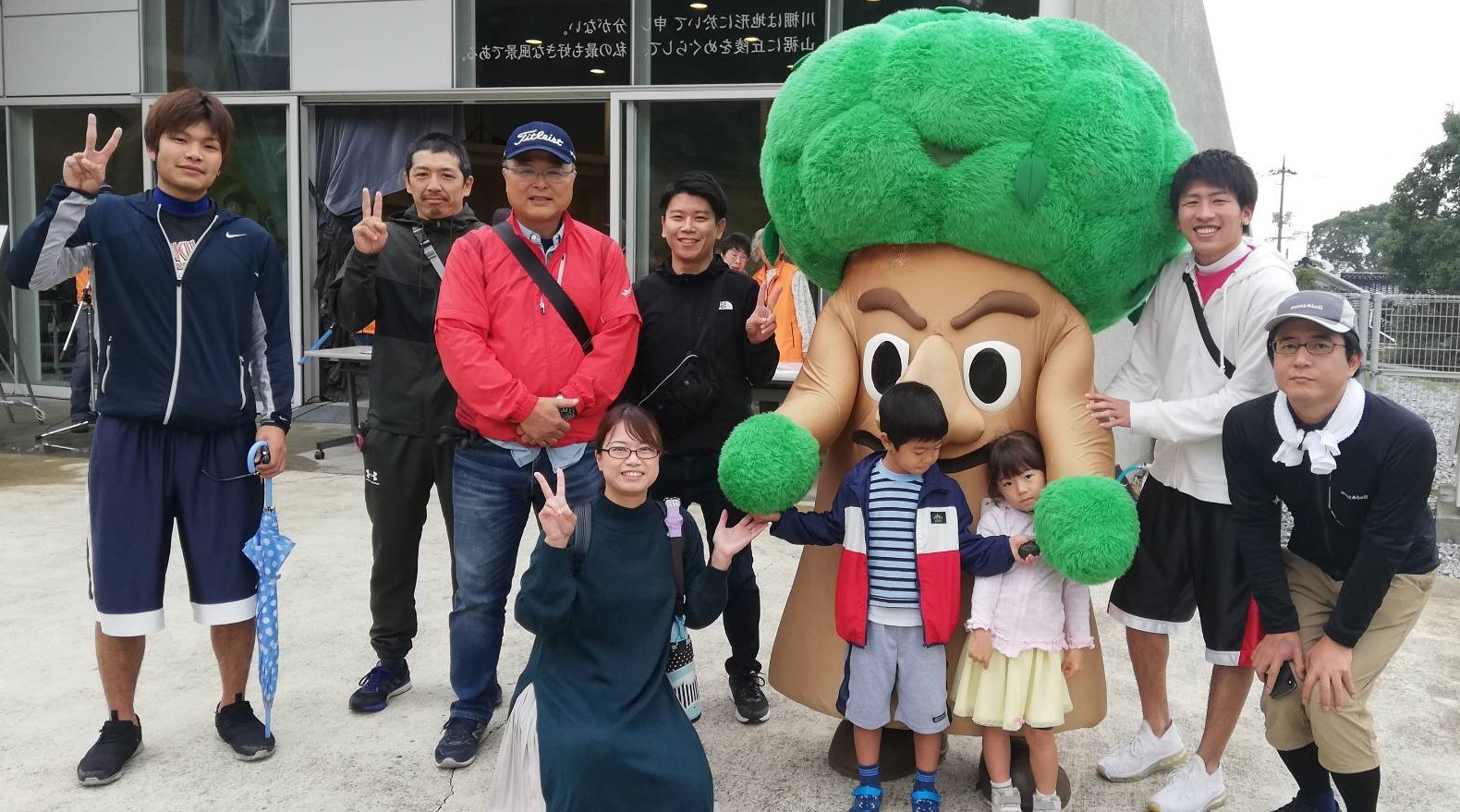 The weather managed to recover. Thank you for your hard work.