Company tours were held for those with disabilities
At the request of the Yamaguchi Social Work Promotion Center, JRCS conducted tours for the disabled.
The day saw 18 people together with their family members visit the company. Our mission is to "Never stop the flow of sea cargo" and support people involved in maritime logistics to work safely and efficiently conducting business with a worldwide smile.
Impressions were given at the end of the factory tour which included, "I was surprised to see that a marine switchboard is much bigger than I had thought", and "When I have children in the future it would be good to have them safely in the company's daycare while I am at the workplace".
The company tour this time was organized by the Center to raise the awareness of people with disabilities to working at general companies. Everyone listened to the story of JRCS with a smile. Thank you for visiting our company.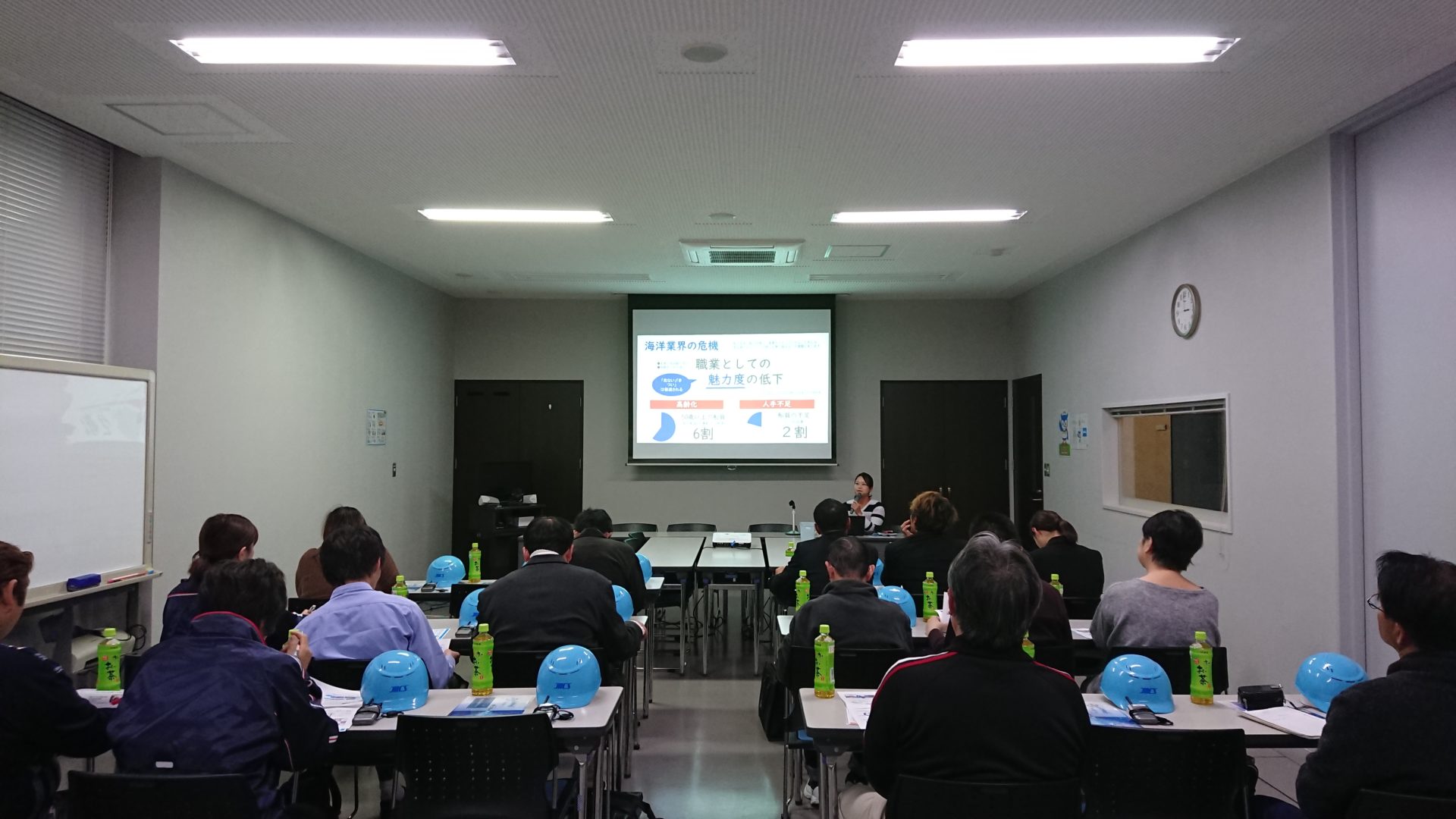 Getting to grips with the JRCS mission was talked about