Started online security training!
Each year, JRCS provides security training to all employees. This year, in addition to the traditional on-site training, employees can now choose to take the training online.
According to the security trainer, we have always had a telework system and have introduced a groupware system, but many employees are not familiar with the system. We wanted to promote the use of the telework system and groupware by introducing online training to employee training.
As a result, about 45% of employees chose to take the training online, even though this was the first attempt. Positive feedback was received, such as "The online course materials are easier to read" and "Taking the course at home made me realize the variety of ways to work.
Another advantage of going online is that it eliminates the time and effort required to set up a meeting place and reduces the number of times the courses are held. This may enable us to meet the needs of our employees and subdivide the course into smaller pieces according to conditions and levels.
An opinion from the security trainer:
In the wake of the Corona disaster, we wanted to create an environment where employees could continue to work comfortably and eliminate their security concerns. We want to continue to move forward with online lectures while resolving the issues we found this time, such as the difficulty of getting a reaction from the audience during a lecture.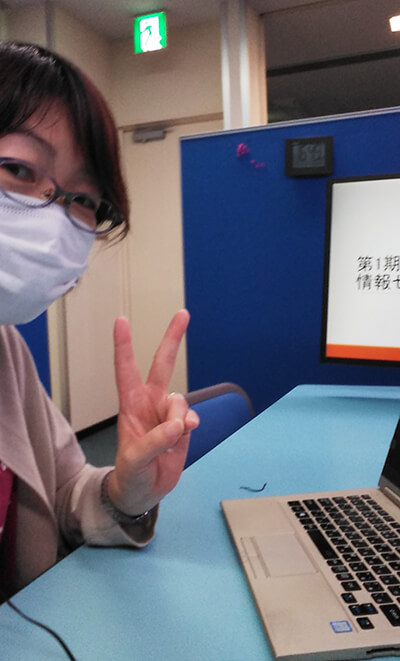 The security trainer will keep trying!