"Seven Island Yui" goes into operation with a JRCS product onboard
In July of this year, "Seven Island Yui", the new Jetfoil by Tokai Kisen Co., Ltd. fitted with electrical equipment from JRCS went into service connecting Tokyo and the Izu Islands.
A Jetfoil is an ultra-high-speed vessel that runs with its hull lifted completely from the surface of the sea by hydrofoils. A large cruise ship takes around 6 hours to make the journey from Tokyo to Oshima, Seven Island Yui is supporting the lives of the Islanders and indeed tourists by completing the journey in a minimum of 1 hour 45 minutes.
Some of the biggest features of this vessel include barrier-free seats, multi-purpose toilets and elevating chairs on the stairways. This is the first barrier-free Jetfoil devised to give passengers the enjoyment of travelling with peace of mind.
It has been 25 years since a new Jetfoil has been built in Japan. The word "Yui" in Japanese implies "connecting". Therefore "Seven Island Yui" will play the role of connecting the island with the mainland, the past with the future and people with people by firmly grasping the needs of today's society. We find great pleasure in making a contribution to this new Jetfoil and as a manufacturer would like to keep an eye on future activities.
Click here for boarding reservations for "Seven Island Yui"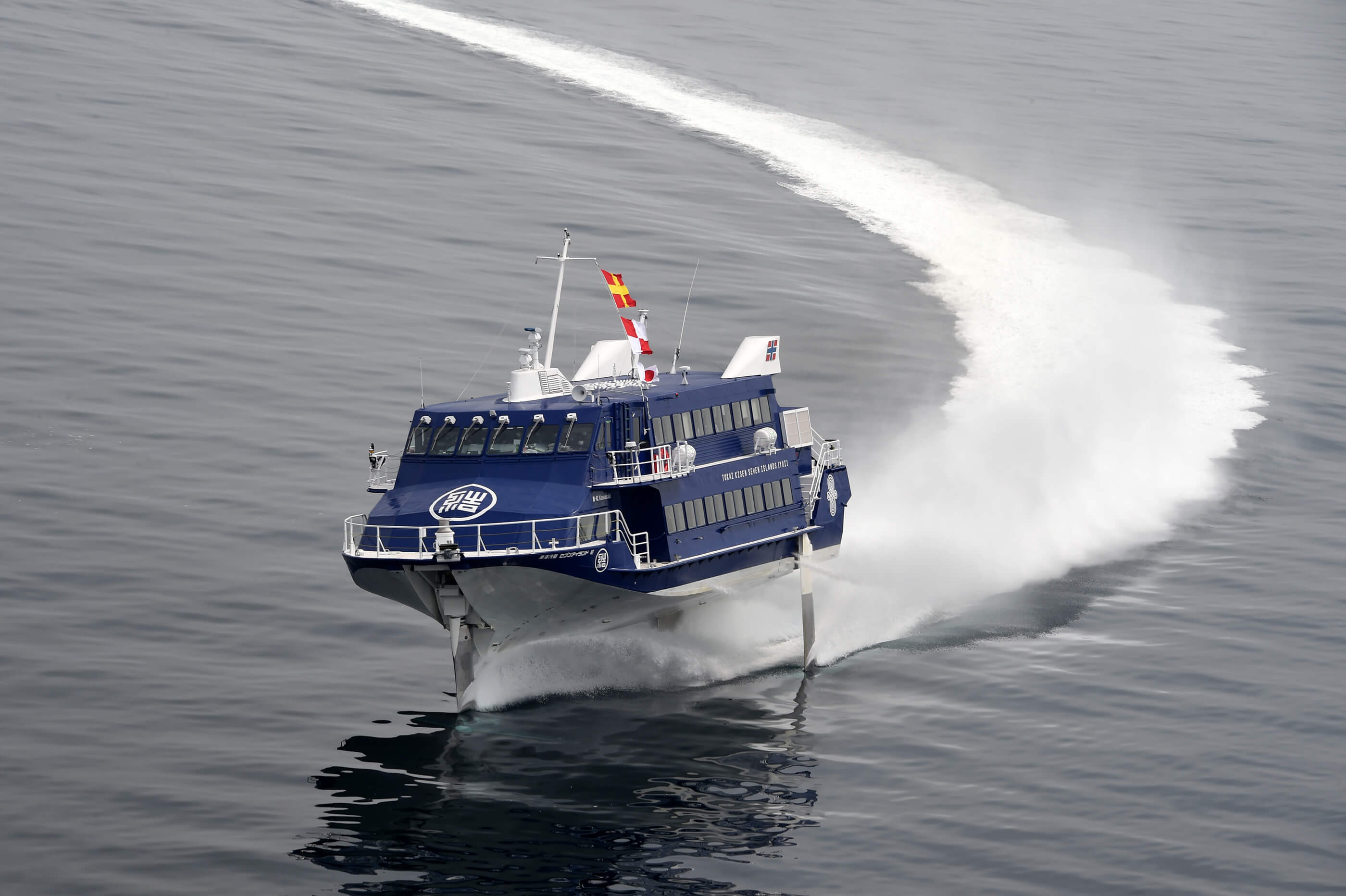 The colour design is by Asao Noro, known for both the Tokyo Olympics and Paralympics emblems.