Microsoft introduce our Digital Solutions on their website
The Digital Solutions that are being developed by JRCS are resolving the problems that are facing the shipping industry such as the shortage of human resources and the use of inefficient operations using traditional methods.
One such solution is "infinity command".
This is a solution able to support the safe operation of vessels by the recognition and identification of the current status based on images acquired from optical cameras. Presently the system is installed and undergoing tests on a domestic ferry.
Microsoft Azure Stack Edge, an edge appliance providing access to Microsoft Azure's AI, IoT computing and storage capabilities has been chosen for this "infinity command".
Please take the time to watch a video of our efforts along with an interview with our CEO Mr. Kondo and our Chief Digital Officer on the Microsoft website.
Microsoft Home Page (Customer Case Study)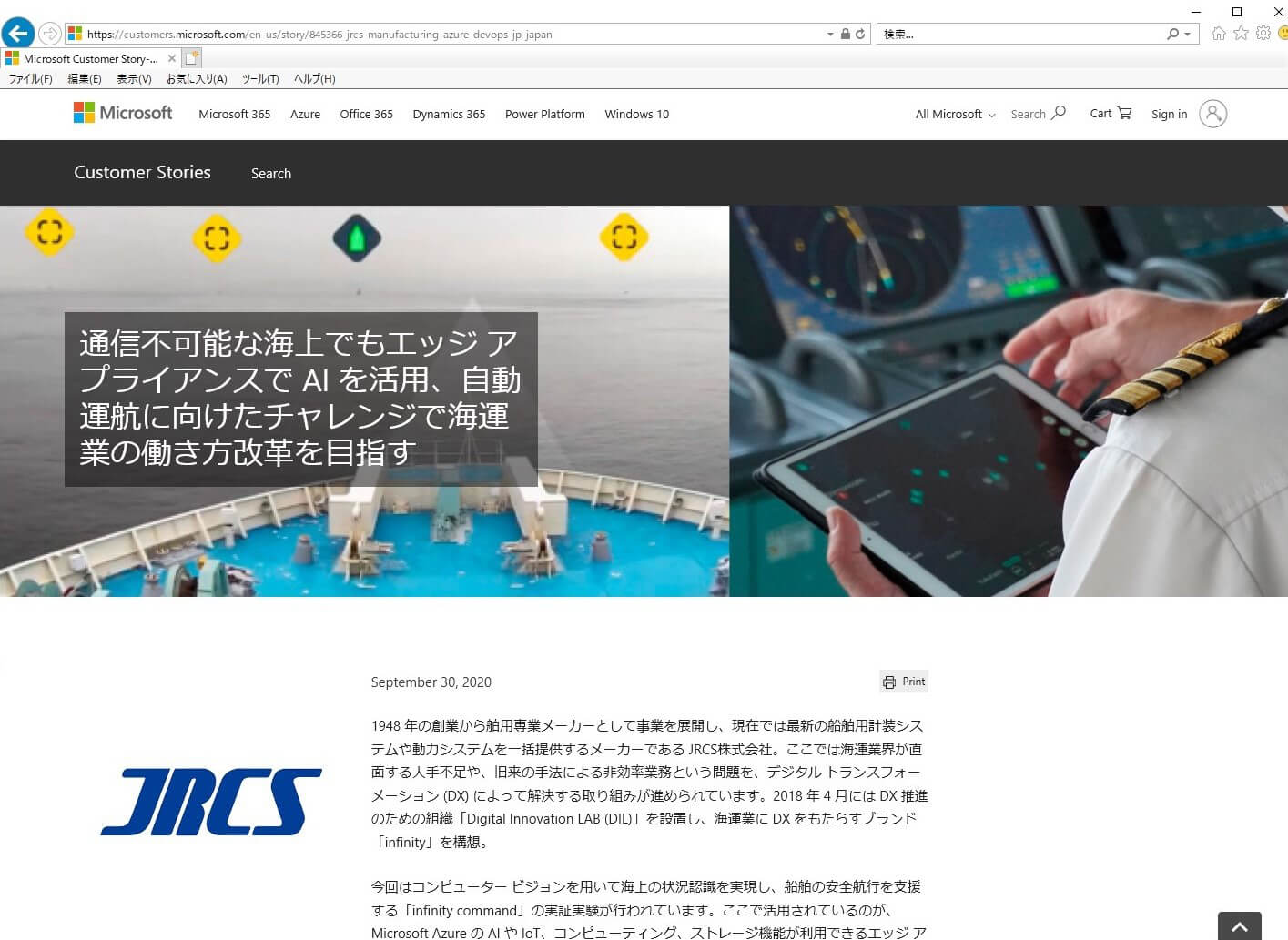 Microsoft's website contains more on the JRCS initiative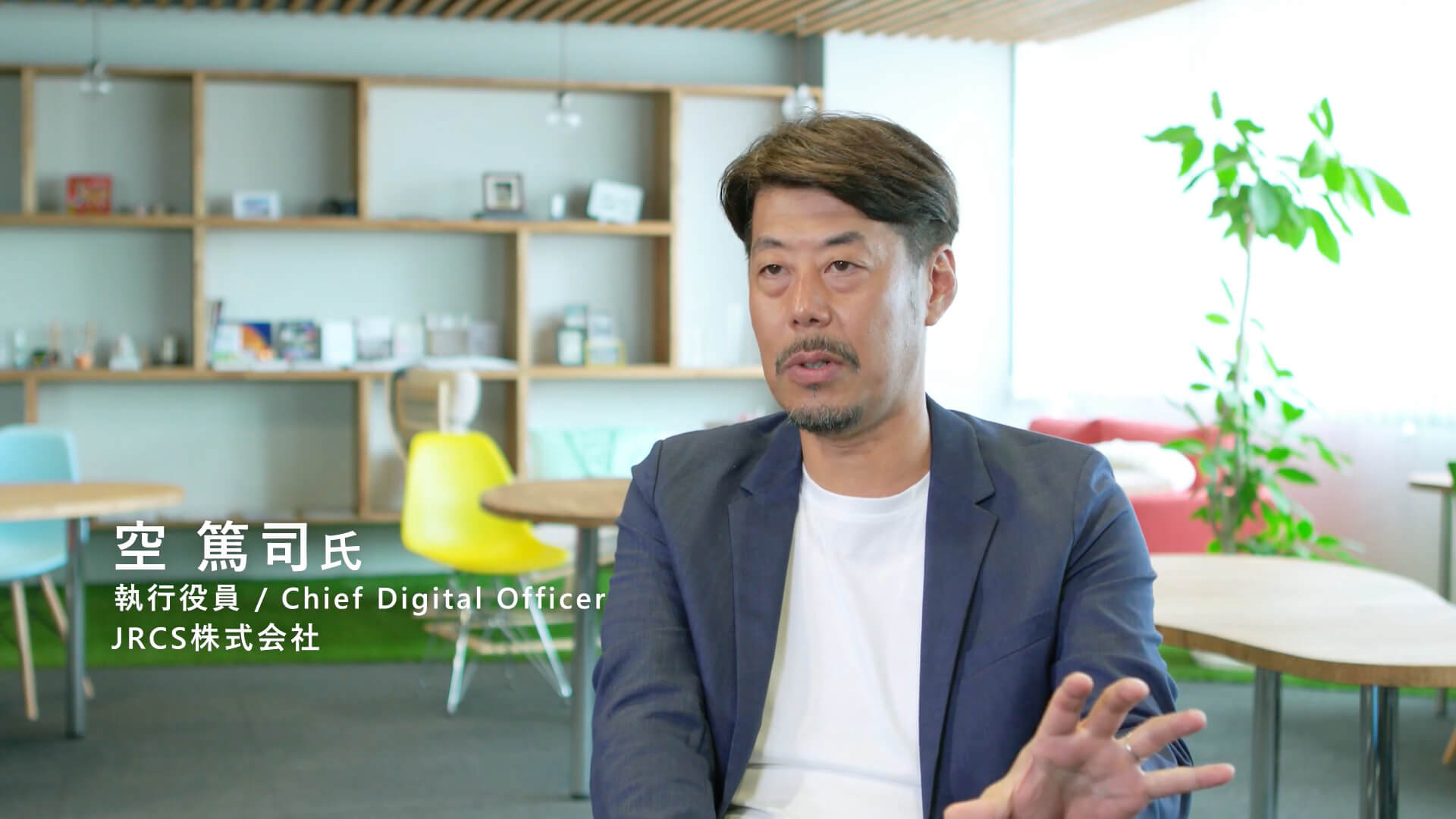 A screenshot of CDO Mr. Sora, responding in the interview