At last! An event at Kikuho Land brings lots of joy to the children!
It was Halloween Party time at our in-house day-care center Kikuho Land!
With measures in place to prevent the spread of Covid 19, it had been a while since the children had experienced an event. Parents also joined in, eating sweet potato pudding and playing a game of Bingo.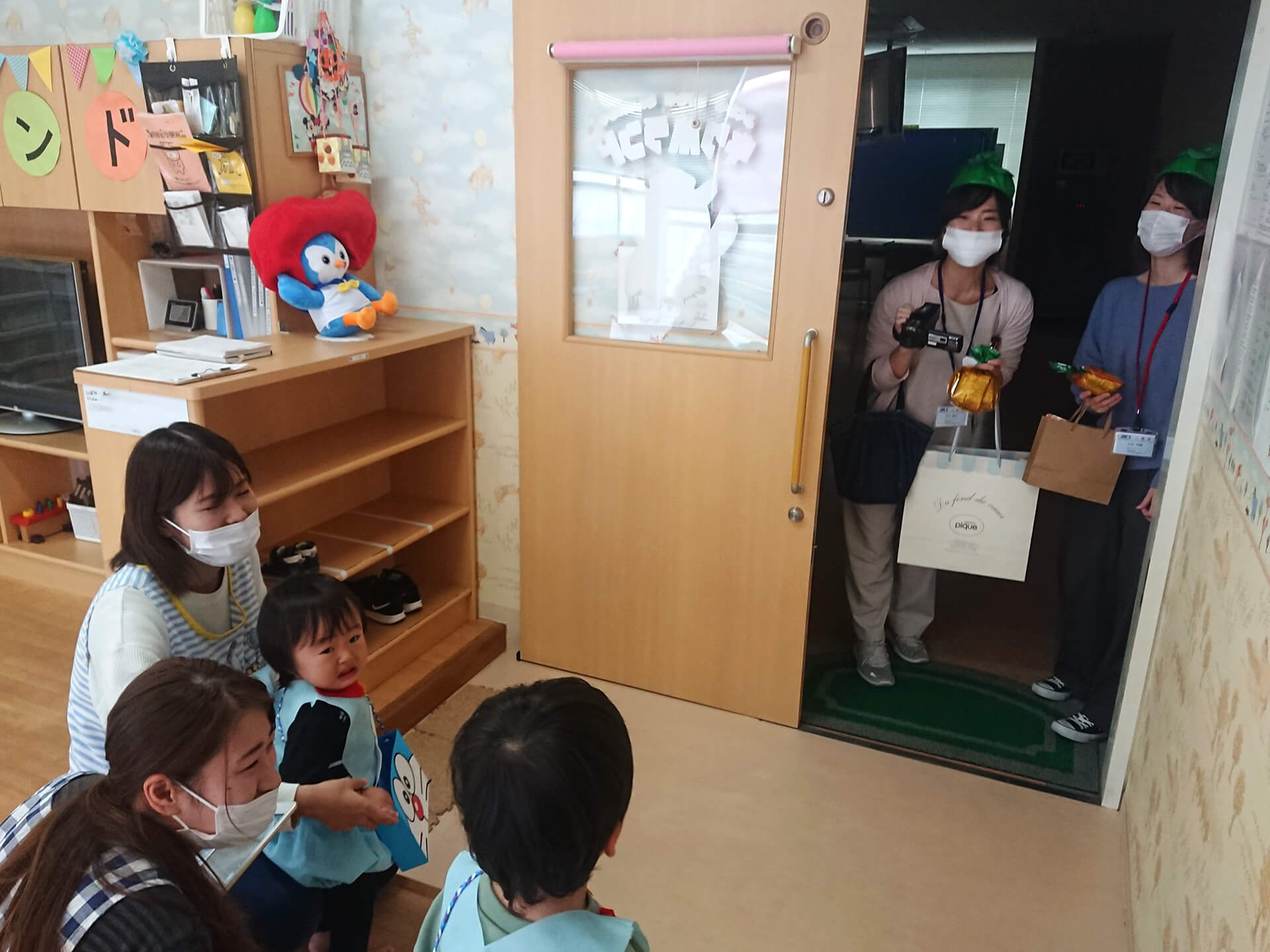 The arrival of parents in costume was a great surprise…What? Tears? (Chuckles)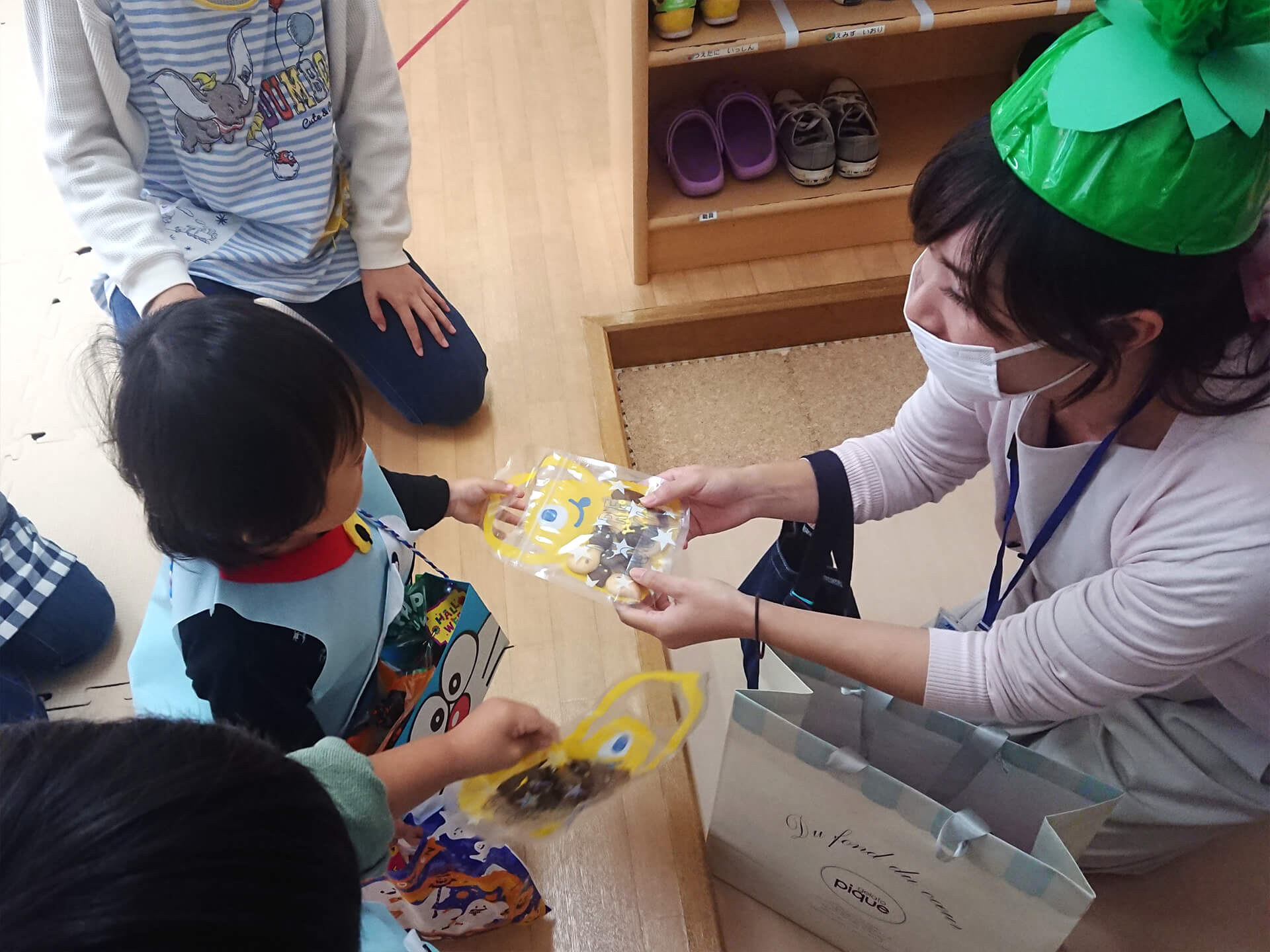 Ah, after all we did get lots of sweets..(laughter)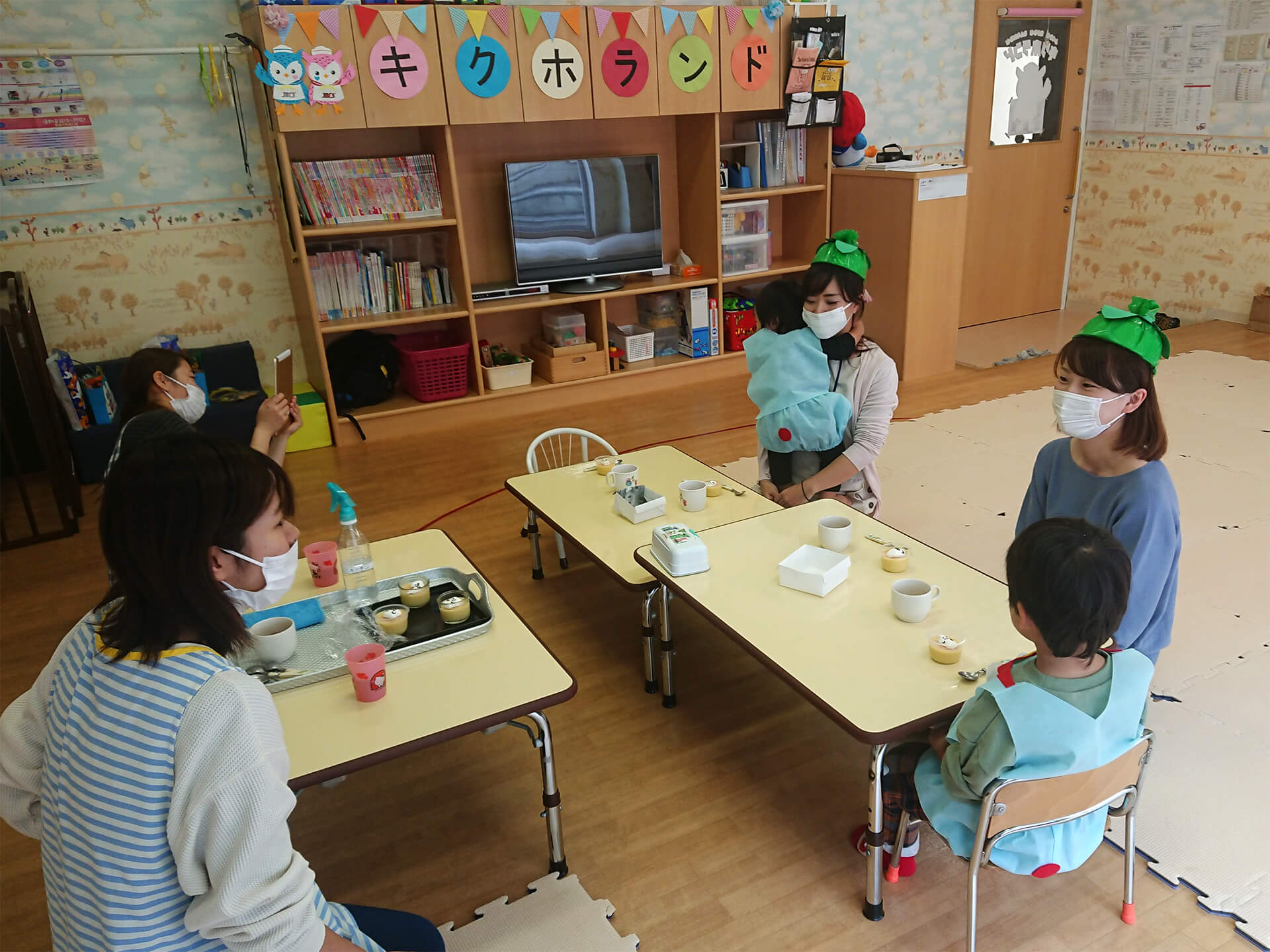 Homemade pudding by the teacher made from homegrown sweet potatoes from the garden.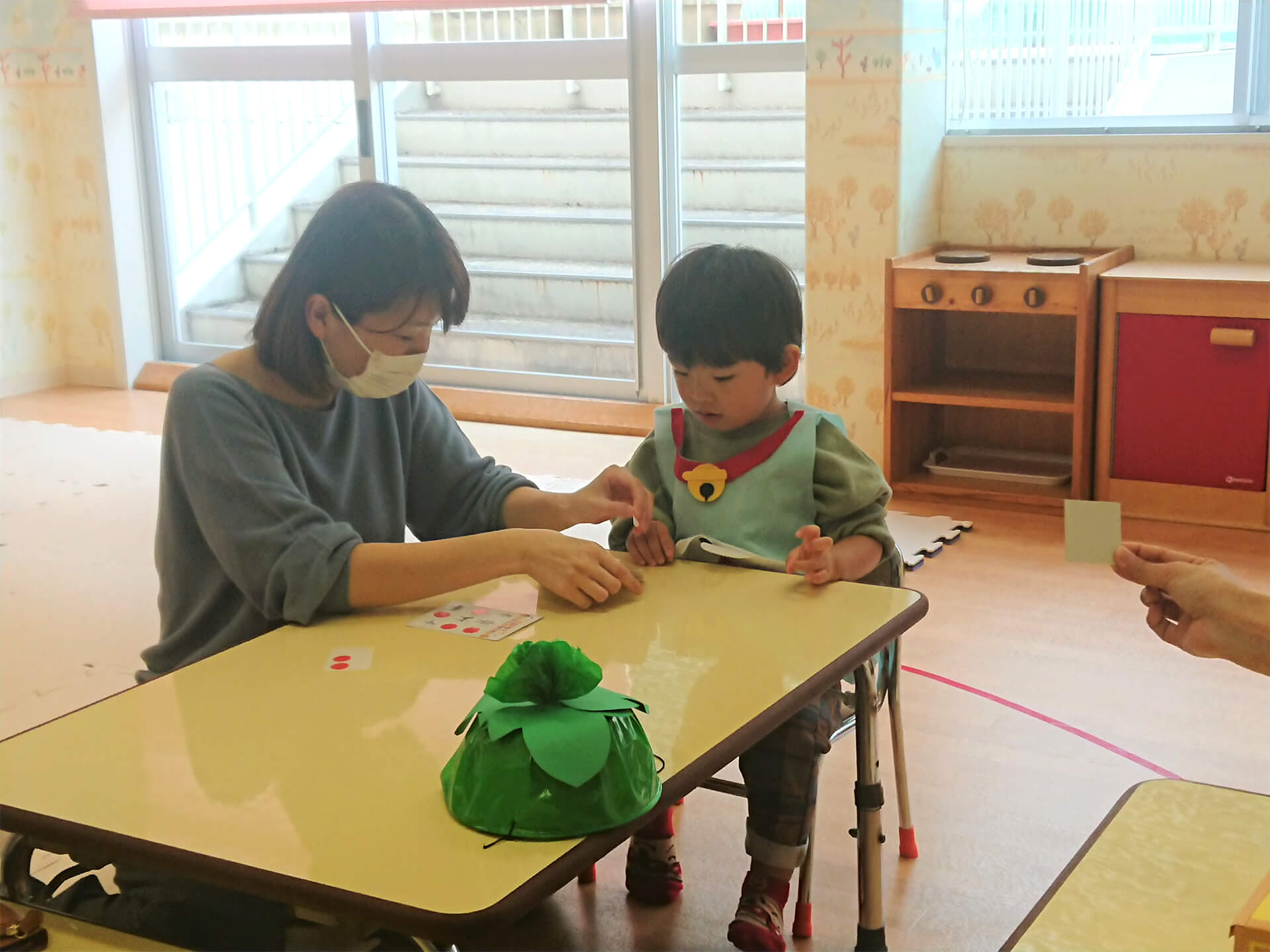 Good luck at Bingo brings another candy bar!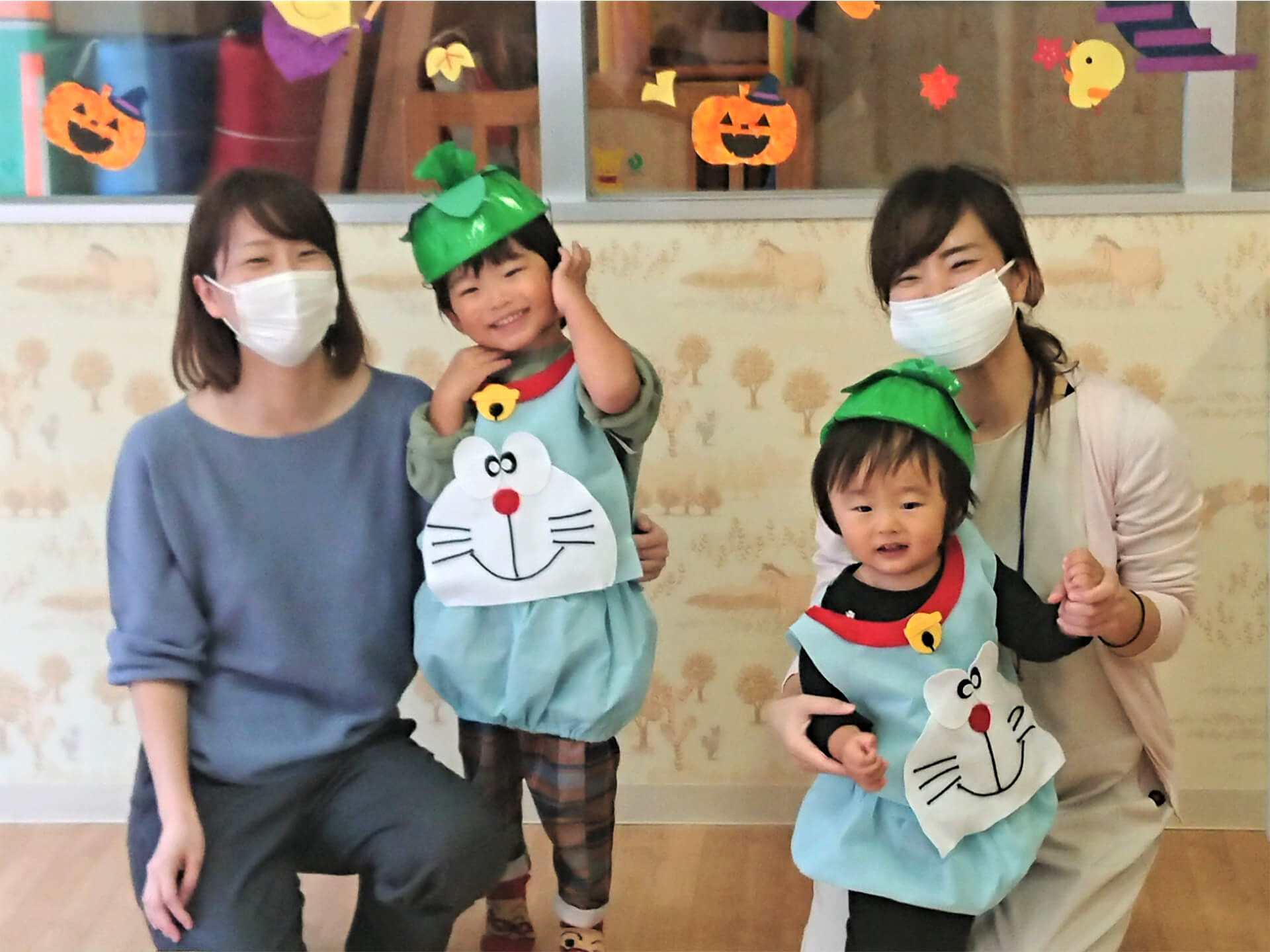 Let's have fun playing together again. We hope Covid 19 will end soon.