The promotion of efficiency through "Electronic Pay slips"
Digital technology is improving our operational efficiency across the whole company.
The payroll staff has been working on the "digitization of pay slips." Using the ERP (Enterprise Resource Planning) system that we had originally implemented, we began to send out monthly pay slips by email. This has improved the efficiency of the distribution of statements as well as reducing the cost of printing and postage.
With the number of employees teleworking on the increase, being able to receive and check statements anywhere at anytime is a huge benefit. However, the transition to digitization has not been a smooth one. The Income Tax Act requires employees to give their consent for electronic pay slips, but some employees objected and raised a number of concerns and questions.
For example, voices were raised saying "Since the outbreak of the missing pension problem, I have been carefully keeping statements as evidence", or "After seeing the news of illegal withdrawals of deposits, I am afraid that everything will be digitized". Firstly, the payroll manager consulted with the social insurance office and confirmed that "electronic data can be used as evidence". Secondly, with the help of the information security department, the staff were informed that all security measures were in place to alleviate any concerns.
Currently, to overcome the problem that employees at manufacturing sites do not have personal computers plans are underway to provide those employees with tablets for business use.
That being the case, further efficiency can be expected with the digitization of pay slips.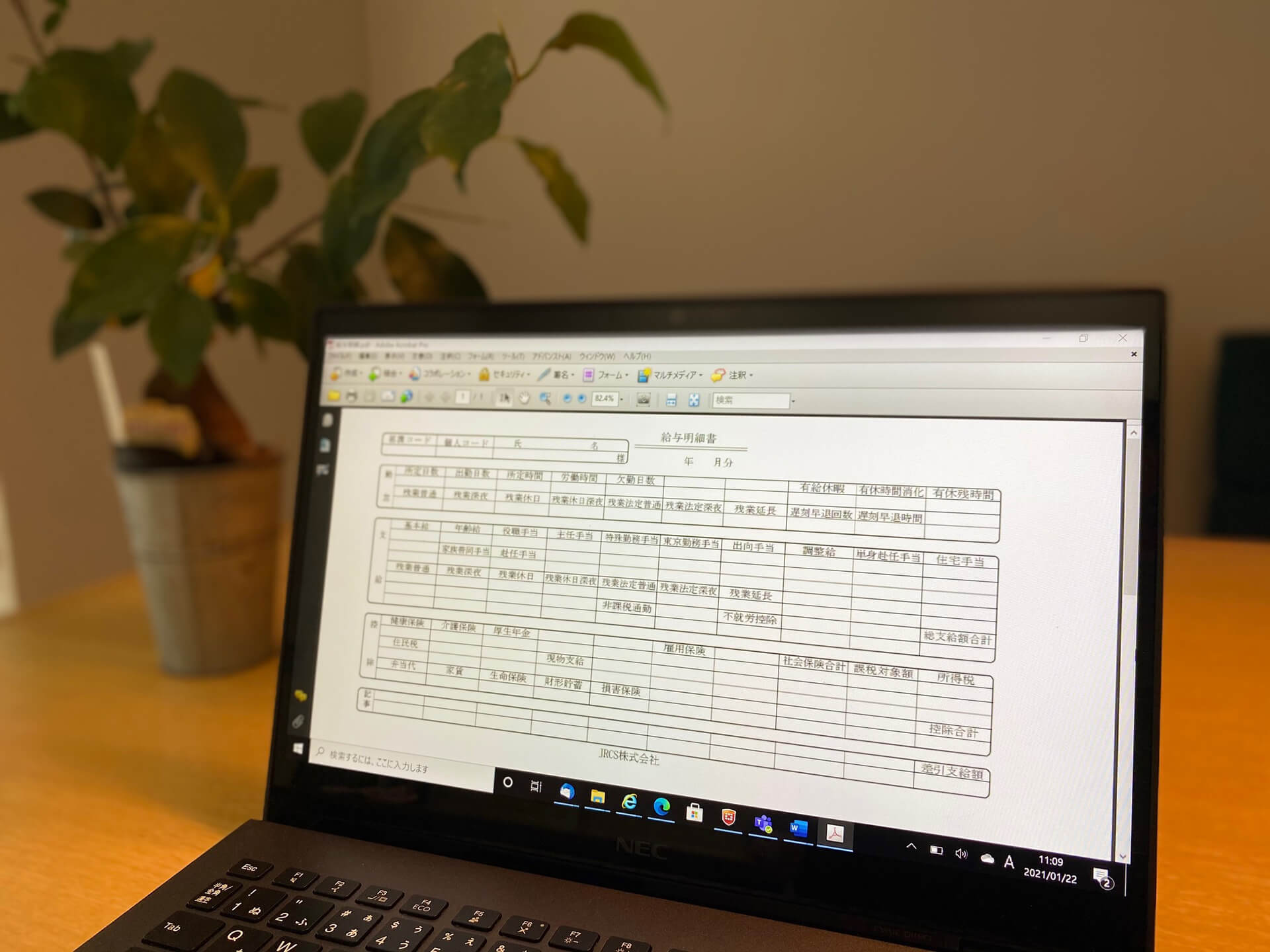 Pay slips can be received stress free with no time lag while teleworking.