JRCS took part in an online seminar for female students, encouraging them to create their own careers!
A JRCS employee took the stage as a guest speaker in a "Create a life with a career plan to make your dreams come true" seminar which was held online with female university students from Yamaguchi Prefecture.
Planned and organized by Yamaguchi Prefecture, the seminar was to help students enter the workforce and make their own plans. Three senior women, who are working in companies located in the prefecture, were invited to tell us of their life plans and experiences.
One participant, a woman from our sales department has worked here supporting the sales staff since joining as a graduate. After watching her own children grow and pursue their dreams she has begun to think of her own future.
Taking a look around the world has shown her that women of her generation are steadily advancing in their careers and shining with age.
Working in a supporting role she was heard to say, "I can't just stay in the same place, I feel the need to also grow". After successfully taking on a number of internal diversity promotion schemes and promotion qualifying exams and courses, she has found herself at the forefront of the company involved in customer negotiations and solving problems. After accepting without hesitation, a transfer to Tokyo she is now leading an exciting life, making new contacts and exploring new jobs.
The following hearty encouragement during the days' seminar:
Your career is what you make of it! The company will set you up, your manager will give you support but at the end of the day, it's what you take notice of and what action you take that will develop your career! Having been in the business world for 20 years I have come this far with dealing with problems. It's a great opportunity to face the future at such a young age as you are. Women inevitably face decisions regarding marriage and childbirth and often this spells the end of a career. But at this time, I would ask you to look a little deeper at the road ahead and ask yourselves "What do I really want to do?" I believe that having the will to go further along the road will show you the way.
For a student entering the workplace in the midst of the Corona pandemic is a cause of immeasurable anxiety. The messages conveyed by our employees today will we hope in some small way fire up the hearts of students as they make their way forward.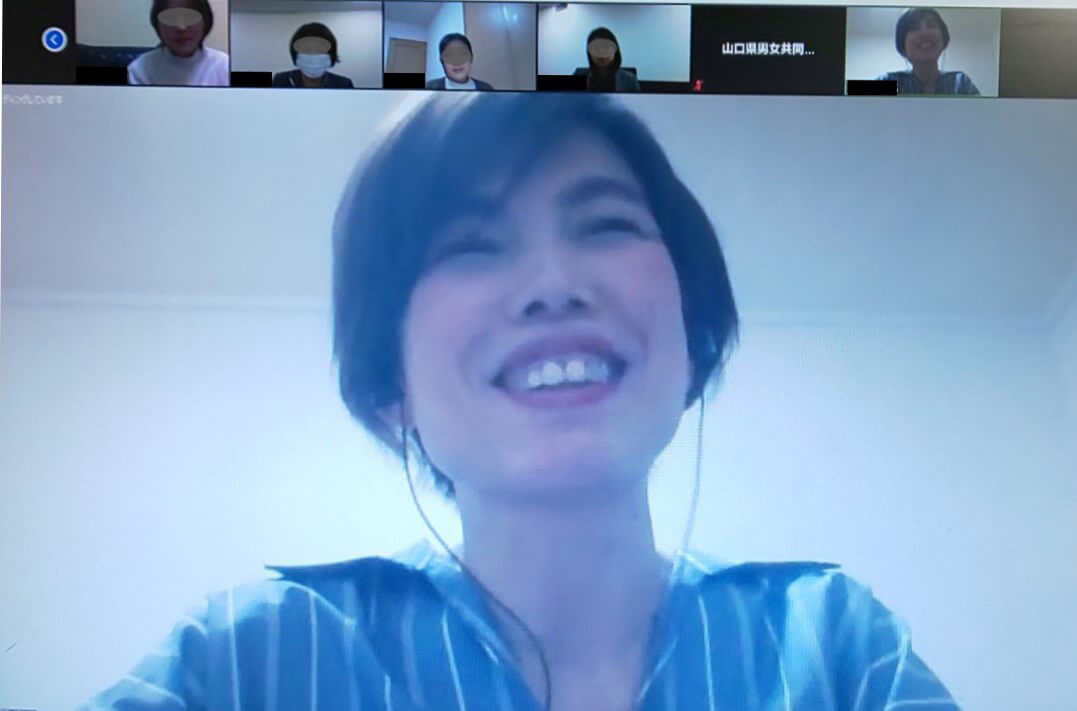 Joining online from our head office in Tokyo, she says "I want to go beyond my comfort zone."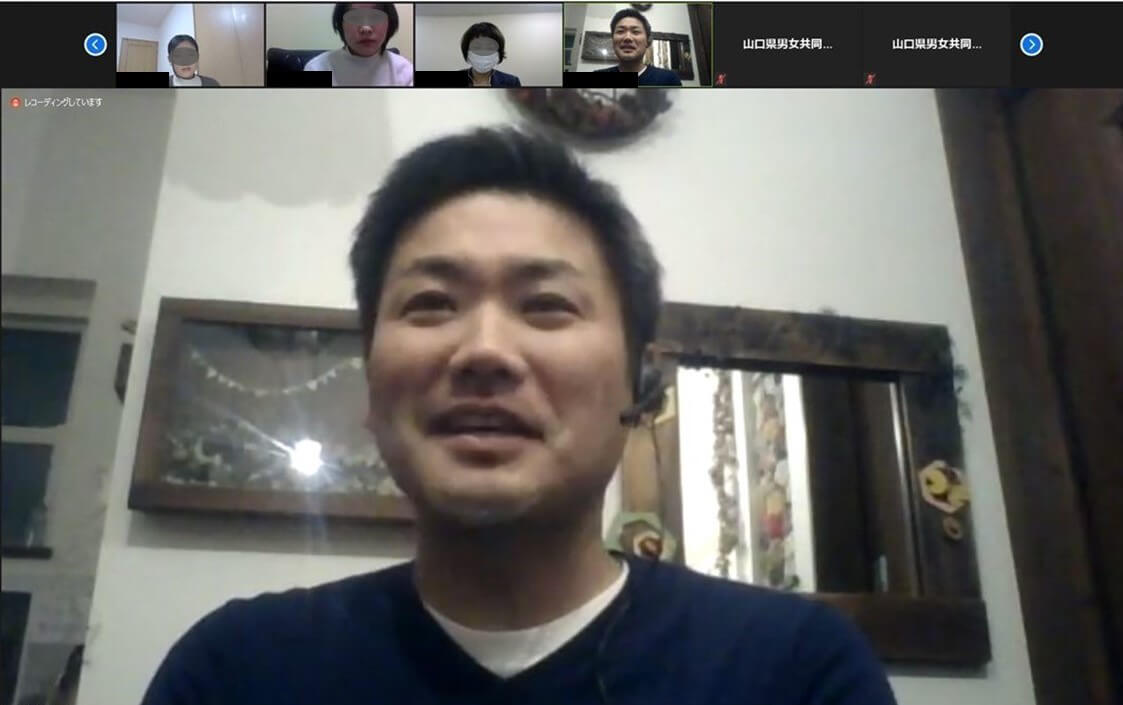 Her current boss, who encouraged her to take on the challenge also took part in the seminar speaking frankly about the struggles involved in being a boss. JRCS has a culture that supports women, so the hope is there for them to continue their careers!