Every employee on the factory floor gets a tablet! It's an in-house DX Promotion!
Tablets have been rented and distributed to all employees at the manufacturing site.
Up to now, communication on the factory floor has been mostly analog. Internal and external communication was centered on landlines and paper. Sharing a terminal when a computer was needed was falling way behind the promotion of internal DX. This time, the distribution of a tablet to each employee will enable better information sharing and work efficiency leading to improved productivity.
The tablet is fully compatible with other rented personal computers used by employees other than at the manufacturing site making it possible to manage attendance, make applications and exchange email. This will give us the ability to use company-wide groupware, enabling group chats video conferencing and file editing in real time.
The electronic pay slip system which is already in place outside production can now be extended to all employees. Our future aim is to use tablets to refer to drawings which is currently done on paper.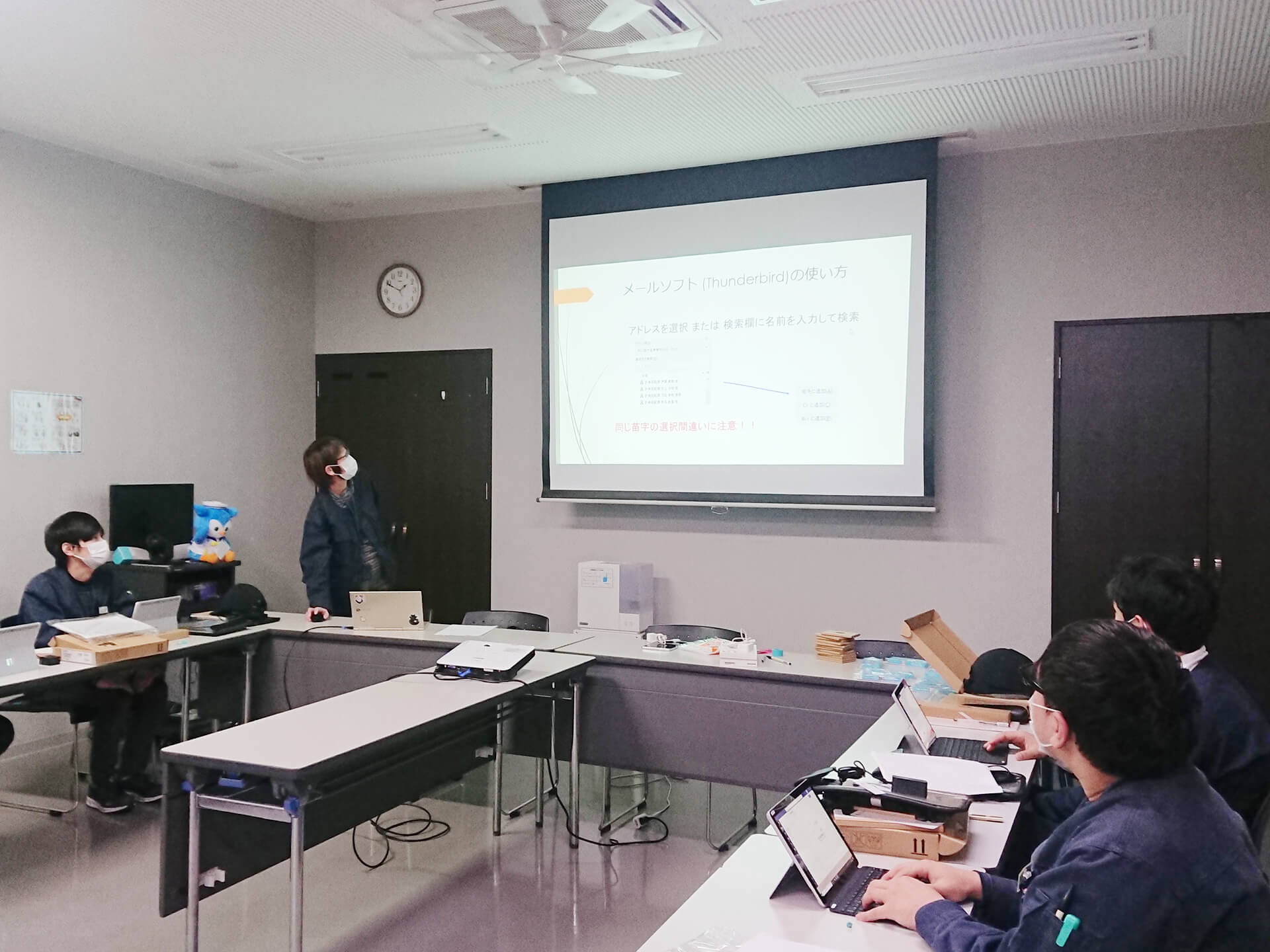 The Information Security Department is organizing briefing sessions for employees not used to working with digital devices on the job.