Held a briefing session on corporate policies and activity plans for the new business year
With the start of a new fiscal year in April 2021, JRCS held a briefing session for all employees to review the activities of the previous fiscal year and to explain the company's policy and activity plan for the current fiscal year.
The theme we have set for this fiscal year is to "take on further challenges, master manufacturing, and build a sound profit structure. Uncover new needs and bring smiles to the world". At the briefing session, the activity plans of each division to achieve this goal were presented. In addition, based on the idea that "what is necessary to implement the plan is to understand the essence of work, our CEO, Mr. Kondo gave the following introductory speech.
We do not just manufacture electrical equipment for ships, but these products ensure the safe operation of ships, smooth marine transportation, and the delivery of goods to ports around the world. In other words, we support industries and lifestyles around the world. I would like to ask you to understand the essence of this work, to actively promote reforms without cutting corners, and to do work that is useful to people. Also, please remember to be grateful for the fact that our lives are supported by the efforts of many people, and remember to be "mutually supportive.
The new fiscal year has started in the midst of the prolonged Corona disaster. In order to contribute to society by achieving our mission of " Never to stop the flow of Sea Cargo" all employees will work together to carry out our action plan with a flexible and challenging spirit that does not fear change.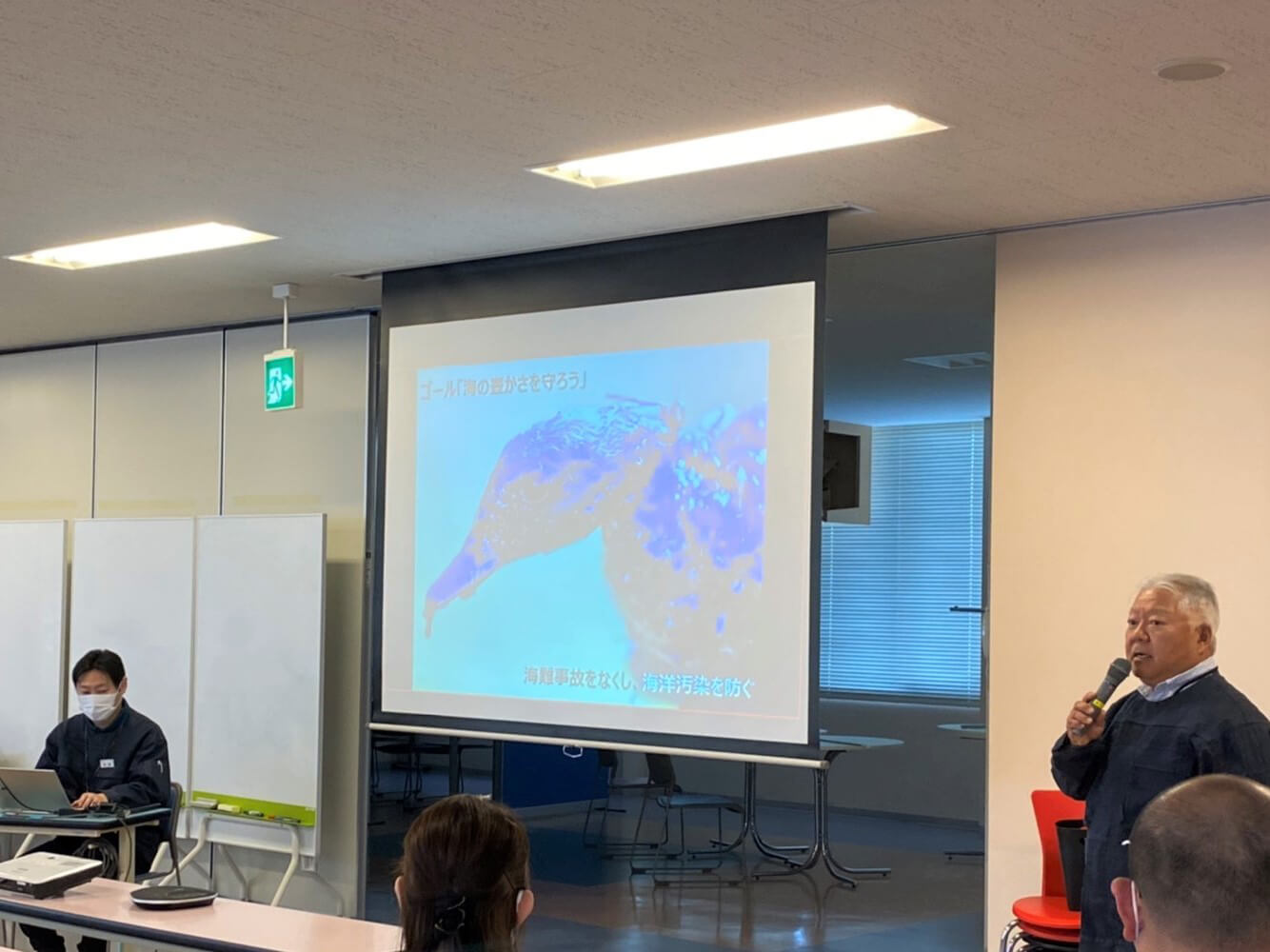 At the beginning of the briefing session, our CEO Mr. Kondo gave a speech on the theme of "The Essence of Work.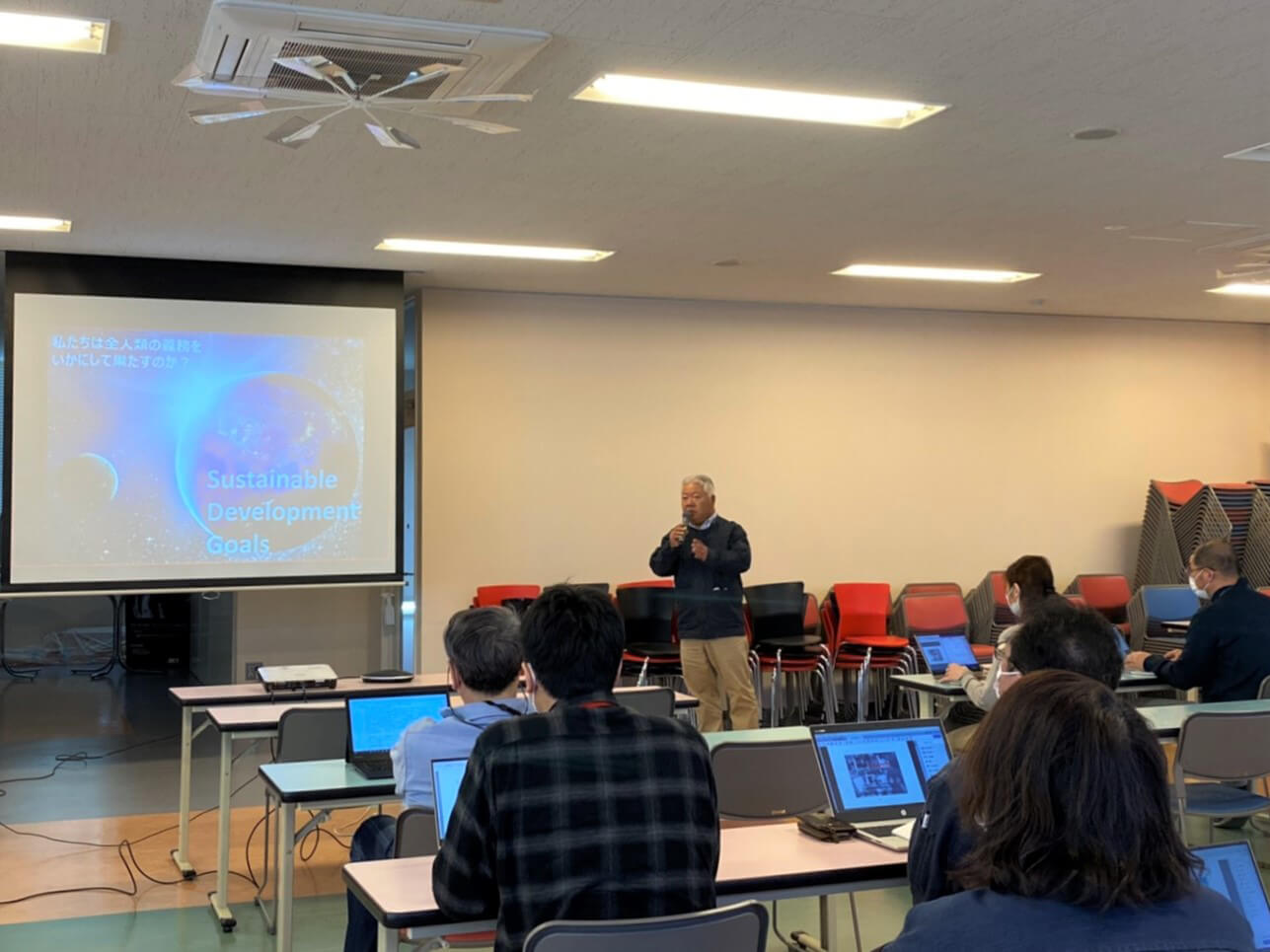 In order to prevent infection, the session was held in a spacious company cafeteria, with a limited number of participants, and divided into several sessions. Some employees participated remotely.