Replacement with new ACBs for bow thrusters on Pure Car Carrier
e carried out the replacement of the Air-Circuit Breaker (ACB) for the bow thruster on board a Pure Car Carrier (PCC). Since PCCs frequently enter and leave ports, the number of times for opening and closing the ACBs for bow thrusters is inevitably high. If the ACBs are used beyond the life span recommended by the manufacturer, there is a risk of the mechanism deteriorating and not being able to be turned on and off properly, or the main contacts wearing out and burning out due to the heat generated by the current flowing through them, making it impossible to use the bow thruster.
We can suggest the appropriate time to replace the ACB, so please feel free to contact us. In that case, it would be very helpful if you could inform us of the model of the ACB and the number of opening and closing times on the counter.
<Before Replacement>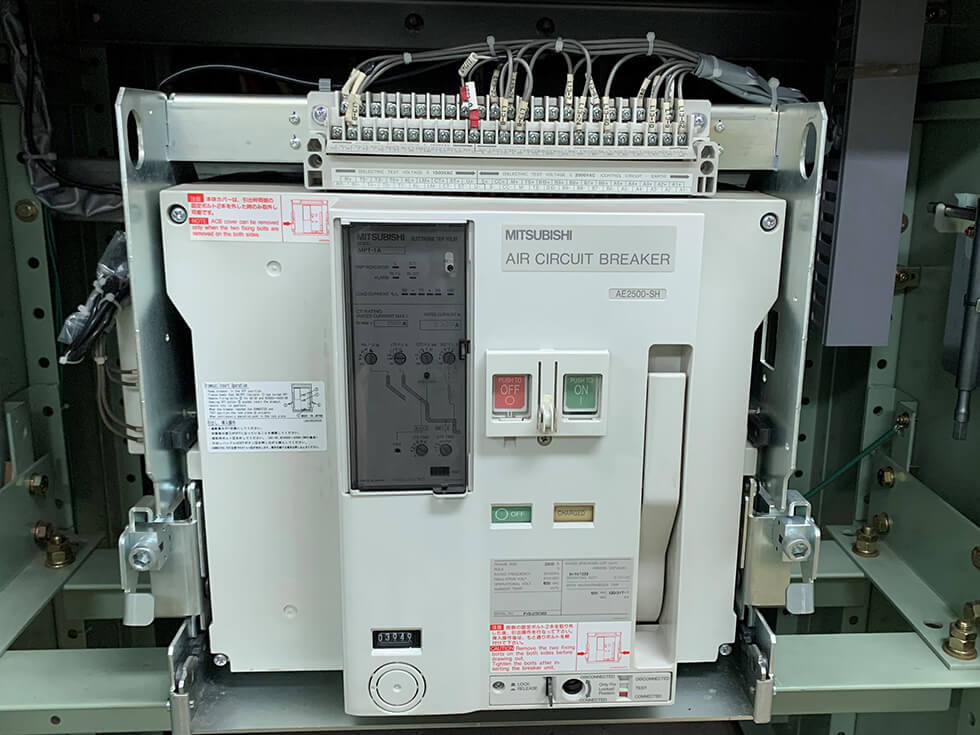 The number of open/close cycles indicated on the counter in the lower left corner has exceeded the open/close life recommended by the manufacturer and needs to be replaced.
<After Replacement>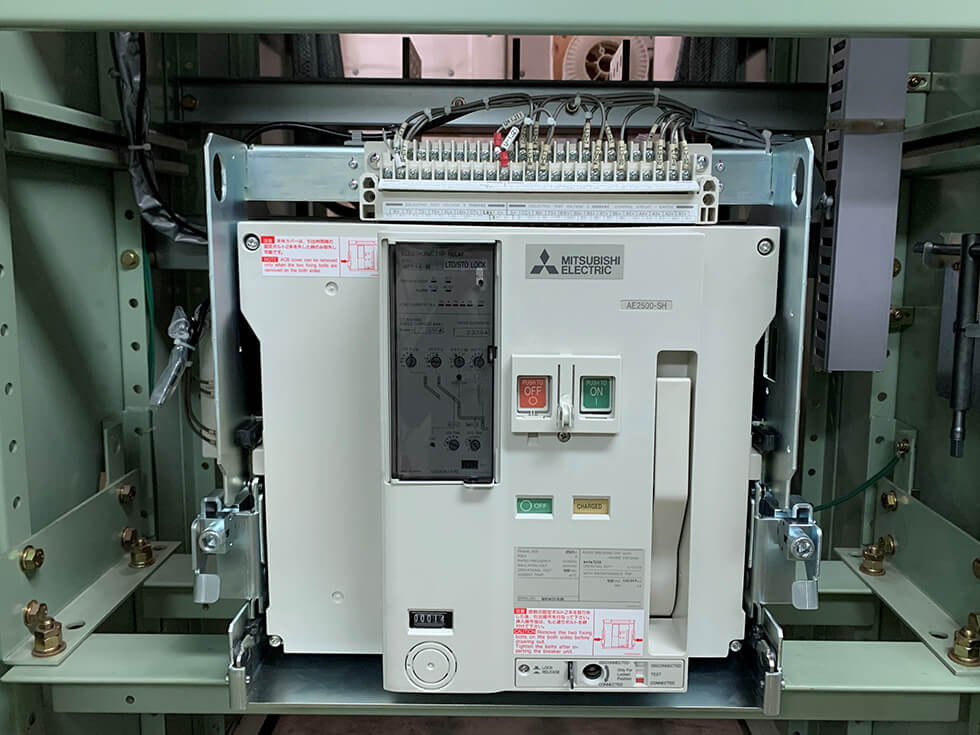 Replaced with the latest model to ensure safe and reliable operation.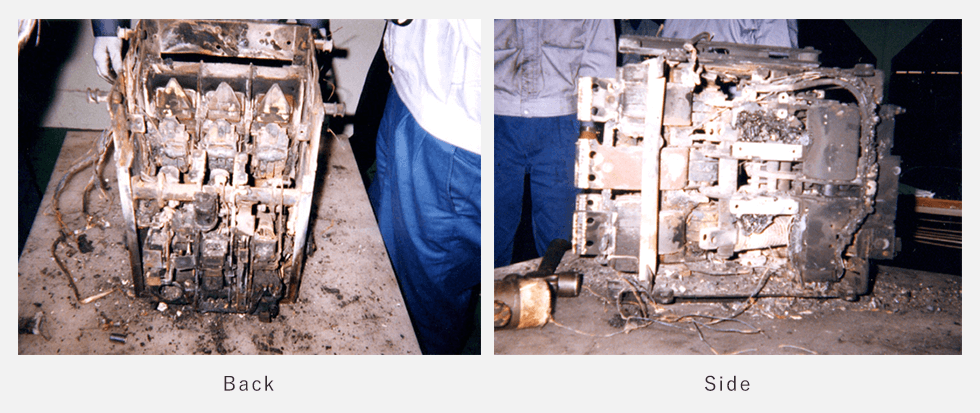 An ACB that generated heat and burned out due to poor contact. This is an example of an accident that could have been prevented by regular inspection and maintenance.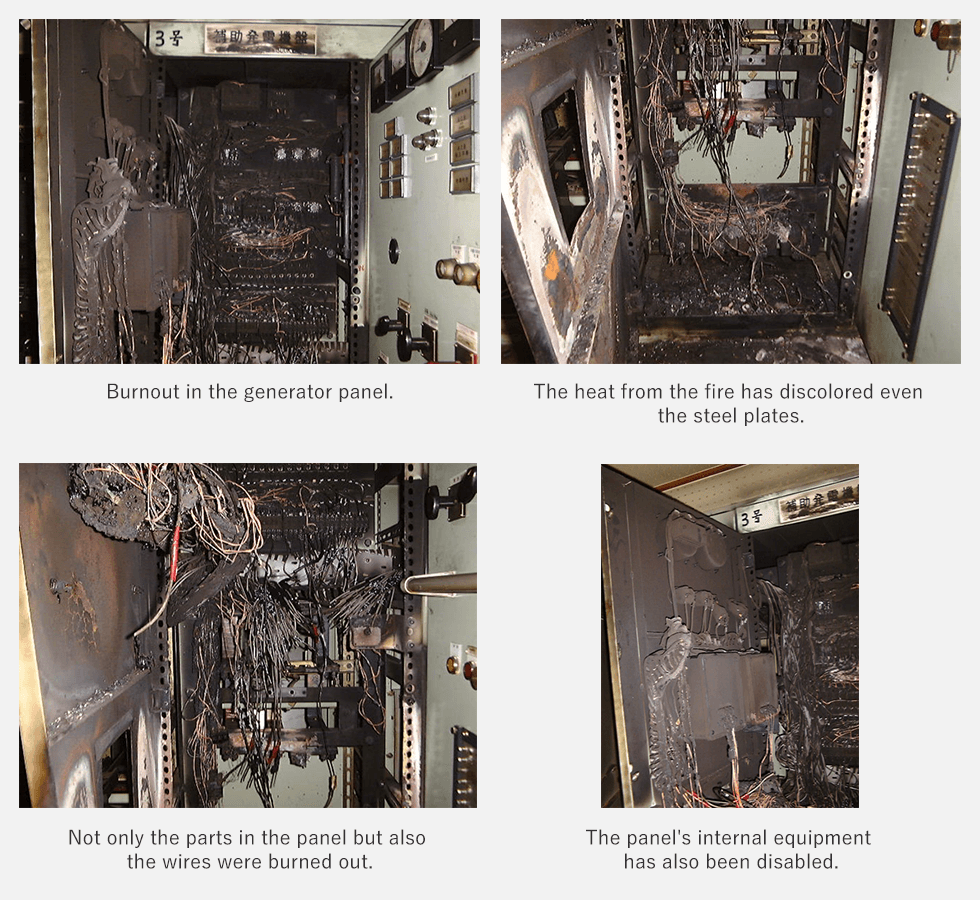 This is a case where a fire spread from poor contact at the ACB contact point and burned out the switchboard. The ferry was out of service for two months until it was restored.