Training for new employees to learn the basics of "programming"
JRCS is conducting pre-assignment training for new employees who joined the company this spring until September.
The theme of the day was "Digital", and JRCS has been working on innovation and culture change using digital technology, but now we are in the transition phase to link it to business results. We have high expectations for the young generation. However, there were some anxious comments, "I am used to using digital devices in my private life, but when it comes to actual programming, I am a bit ……". That's why the Human Resources and General Affairs Department planned this training. We decided to have the participants learn the basics of programming using a robot as a teaching material for learning programming, and experience what they can do.
During the training, we were divided into teams and created a program to control a line trace robot. It is only recently that programming education has become a compulsory subject in elementary schools. Most of the new recruits are beginners. Looking at the textbook, they tried and tried, thinking and trying in their own way. …… Gradually, the discussion became more and more heated. There were teams that cheered "Oh, it works!, but other teams said ""Why isn't it working?". It was a very lively training.
Finally, we had a fun line trace race. The team that had been doing well in the practice ended up going off course because they were too preoccupied with their time, and we all had a good laugh. We think it was a great opportunity to deepen our understanding of programming, and also a fun memory for all of us who joined the company together.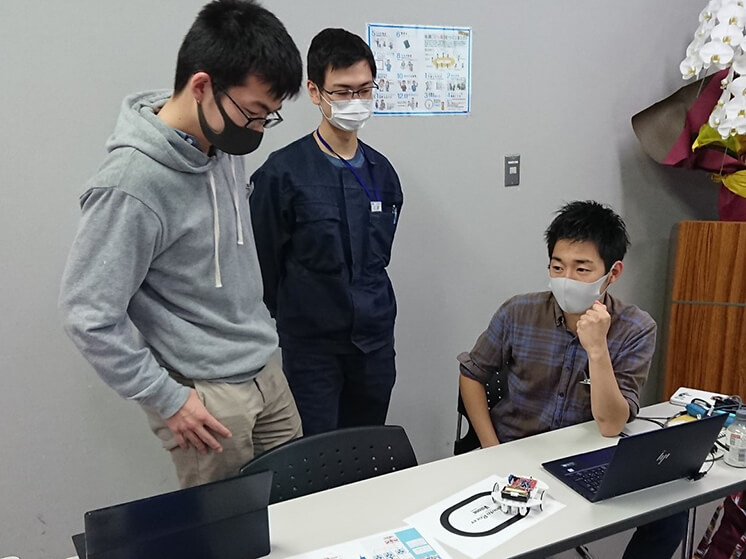 Discuss the reasons for the lack of desired movement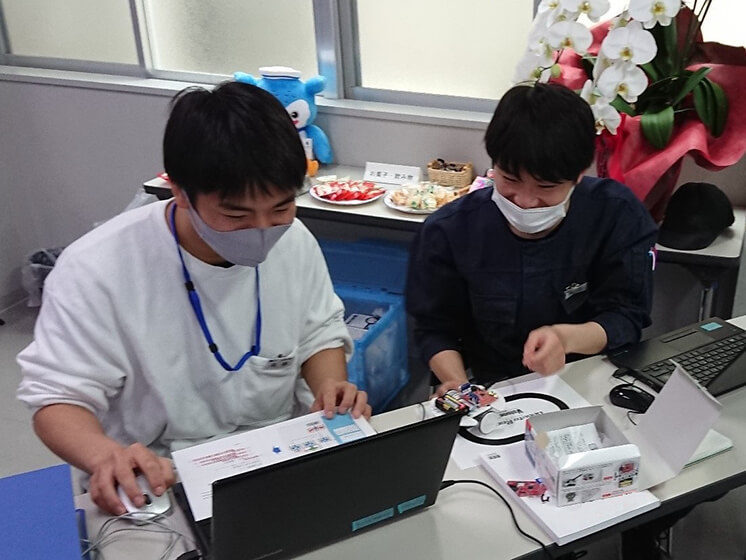 Senior employees also participated in the training to deepen exchanges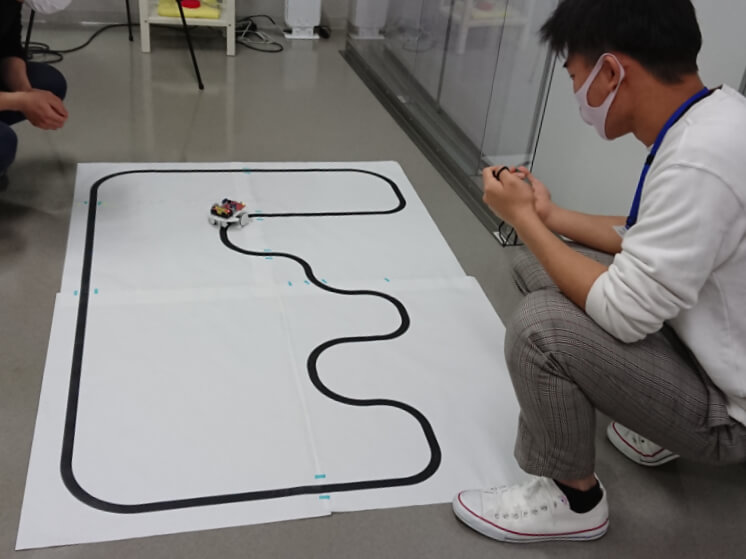 Practicing for a line trace race