Producing original color panels for the fishery control vessel "Hokuo Maru"
A set of electrical equipment manufactured by JRCS for use on board the Hokkaido fishery control vessel "Hokuo Maru" has been shipped to the Hachinohe Factory of Miraiships INC, which is building the vessel.
The current Hokuo Maru was completed in 1999 for the purpose of guiding and cracking down on poaching and other illegal activities. Due to its age, the fourth generation of the vessel, currently under construction, will take over its role.
The board on the new Hokuo Maru features a beautiful coloring. In fact, it was designed based on the Hokkaido flag at the request of the crew of the Hokuo Maru. The dark blue background represents "the northern sea and sky," the white represents "brightness and wind and snow," and the red represents "the indomitable energy of the people of Hokkaido.
One of the engineers who checked the actual product during the pre-shipment inspection commented, "The color reproduction is perfect. I am happy that this design was adopted for my ship. Although our painting team was confident in the quality of the workmanship, we were finally able to experience a sense of relief and accomplishment when the customer was pleased.
The new Hokuo Maru is scheduled to be delivered in December 2021 at the port of Wakkanai where she will be stationed. We sincerely hope that this design will be a source of comfort for the crew during their arduous service at sea, and that the ship will continue to operate safely.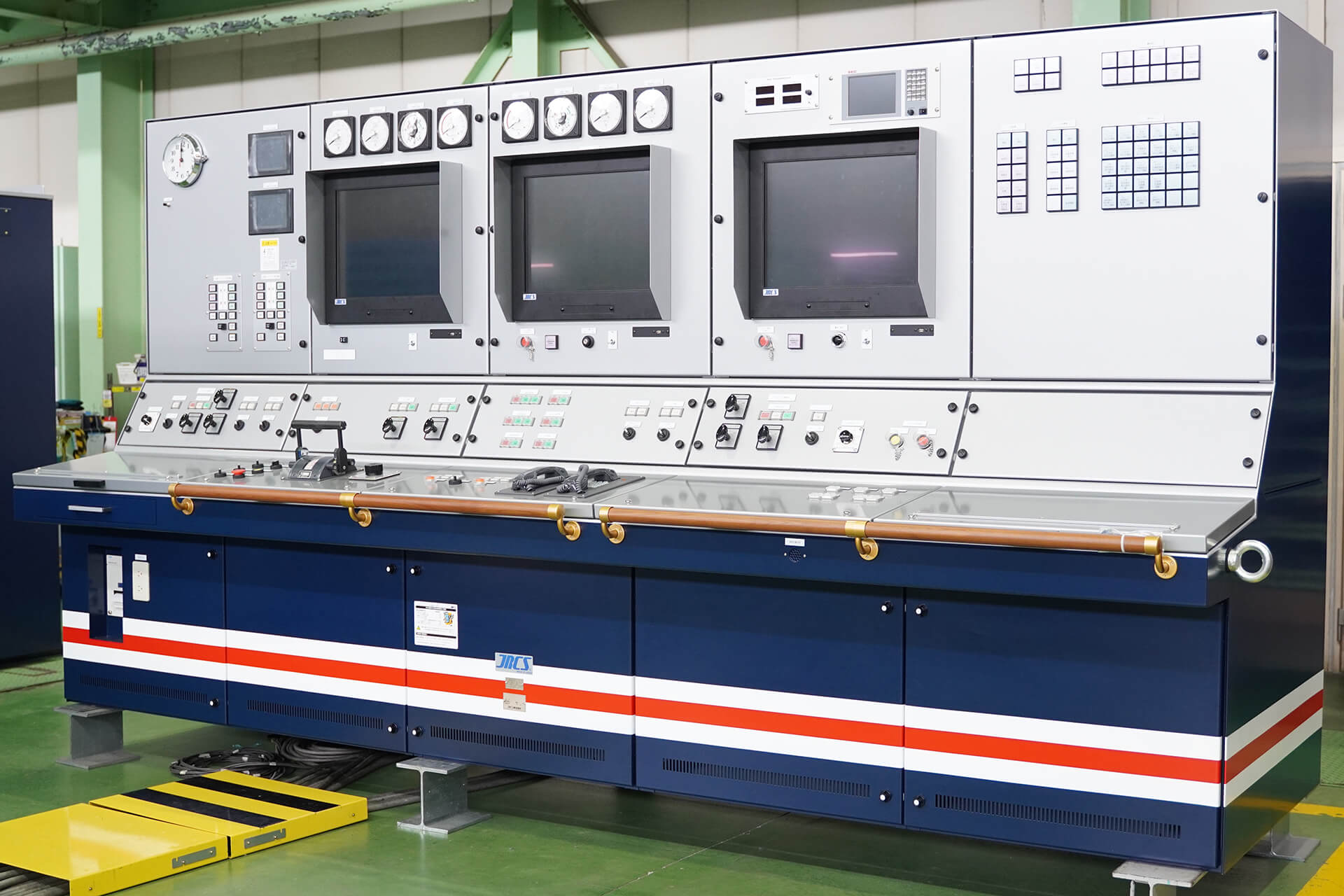 Engine control console with color design based on the Hokkaido flag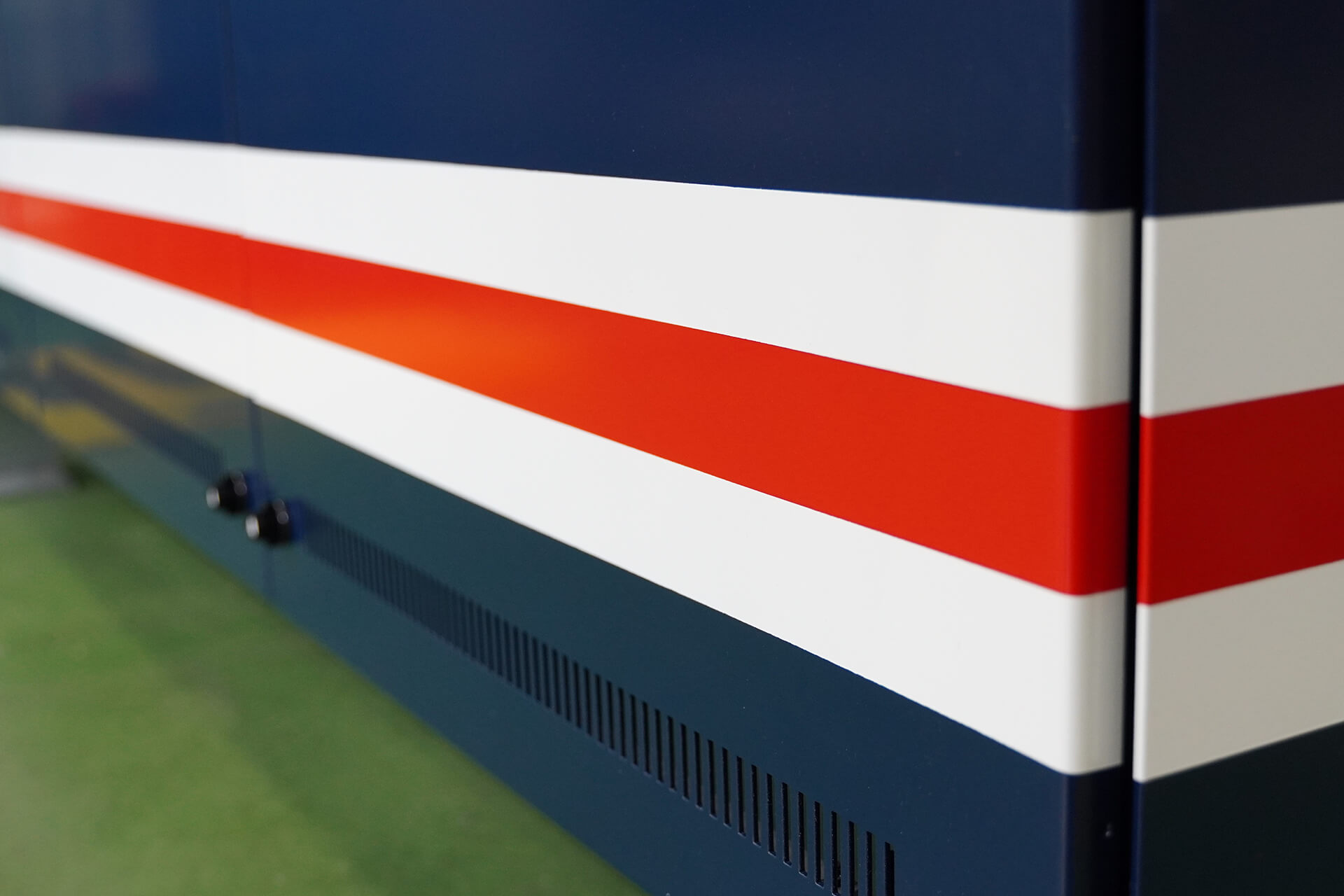 A color scheme that shows off customer's personality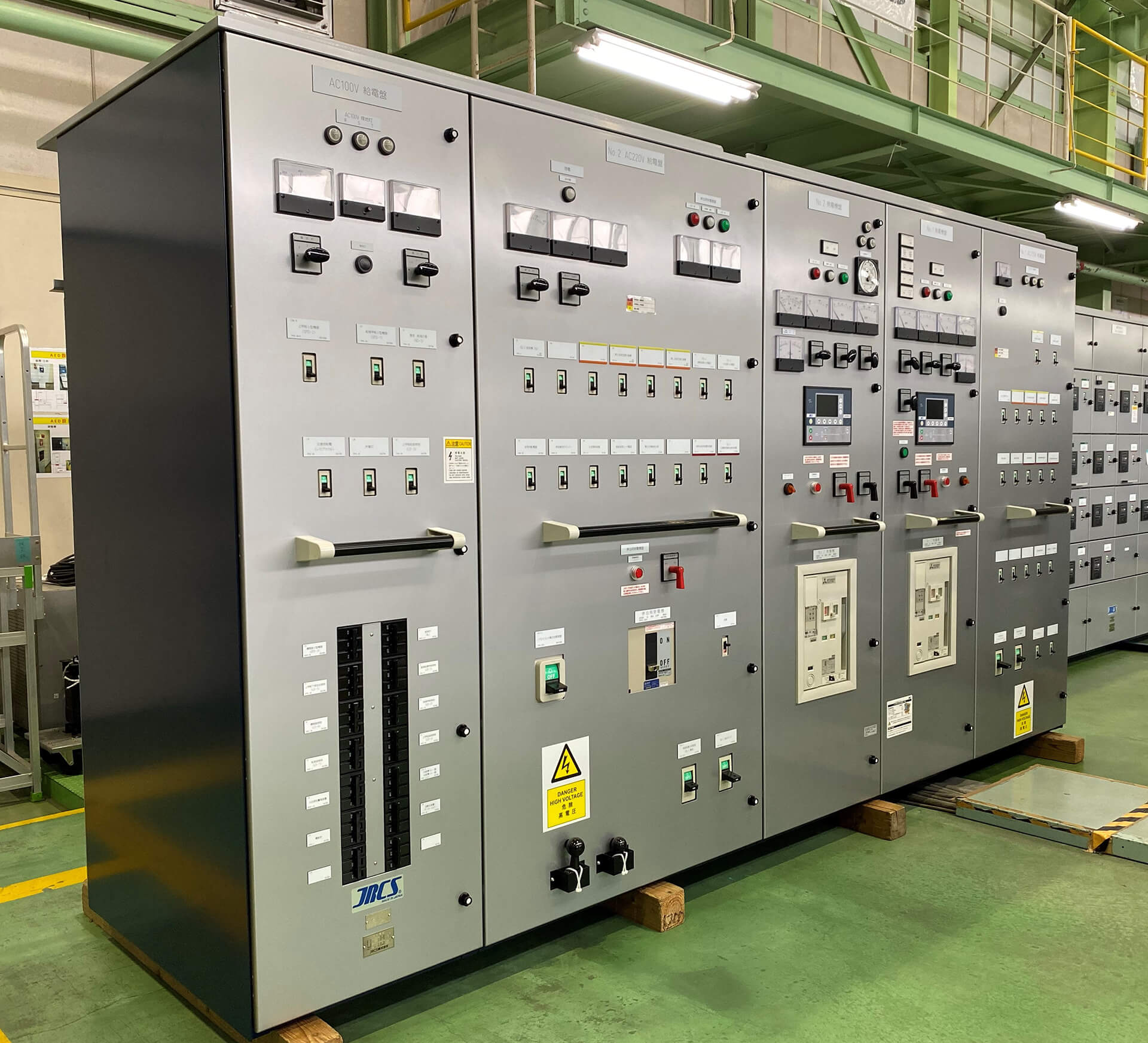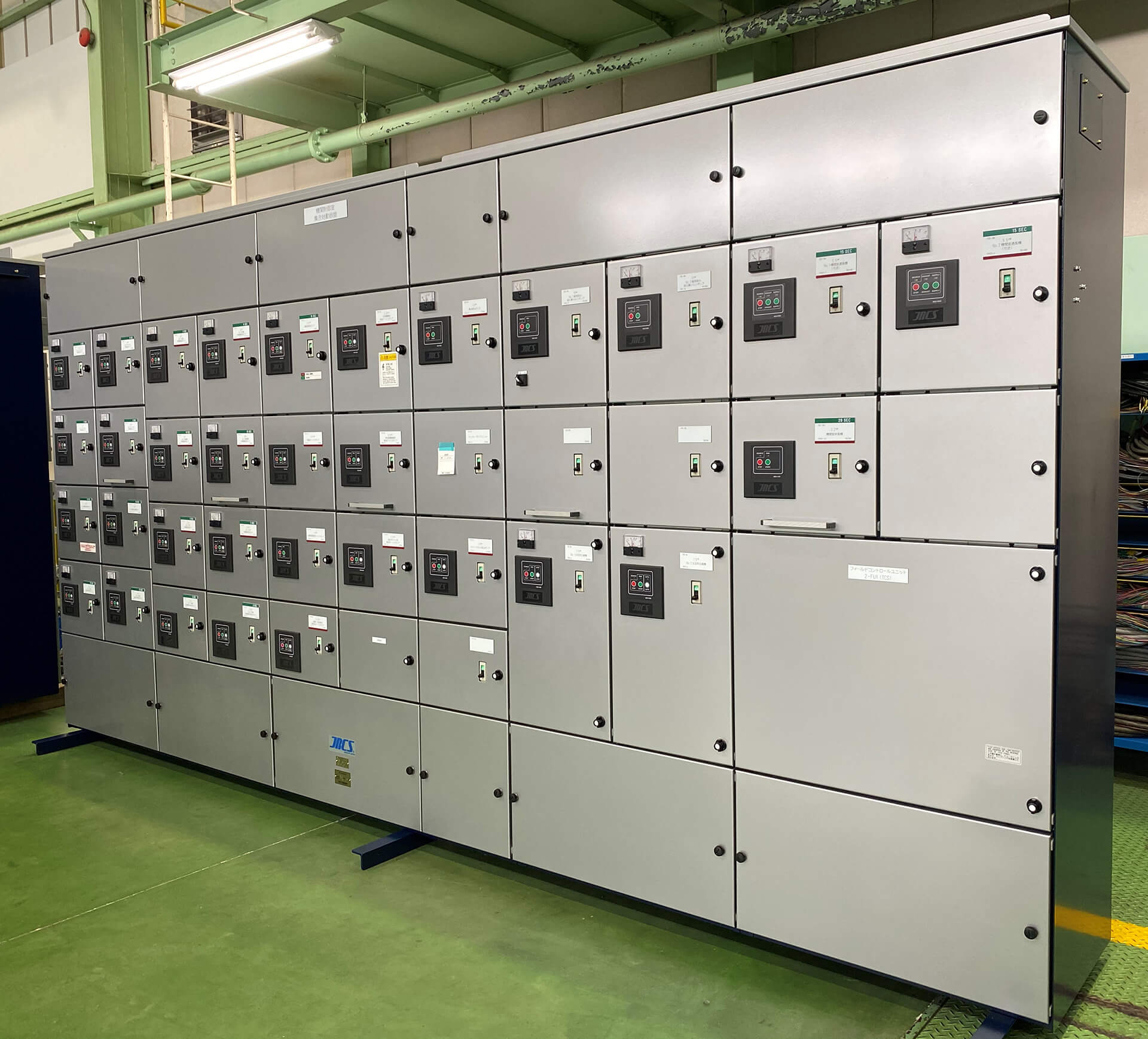 Color-matched main switchboard and group starter panel have also been shipped.