The long-awaited pool opening! Summer has arrived at Kikuho Land!
We opened the swimming pool at Kikuho Land, our in-house childcare center. As it was the first time this year, the children were a little nervous ……? But they soon got used to it and started playing with toys. The teacher praised them, saying, "It's great that you're not afraid of the water!" Summer has just begun. We plan to continue playing in the pool until the end of August.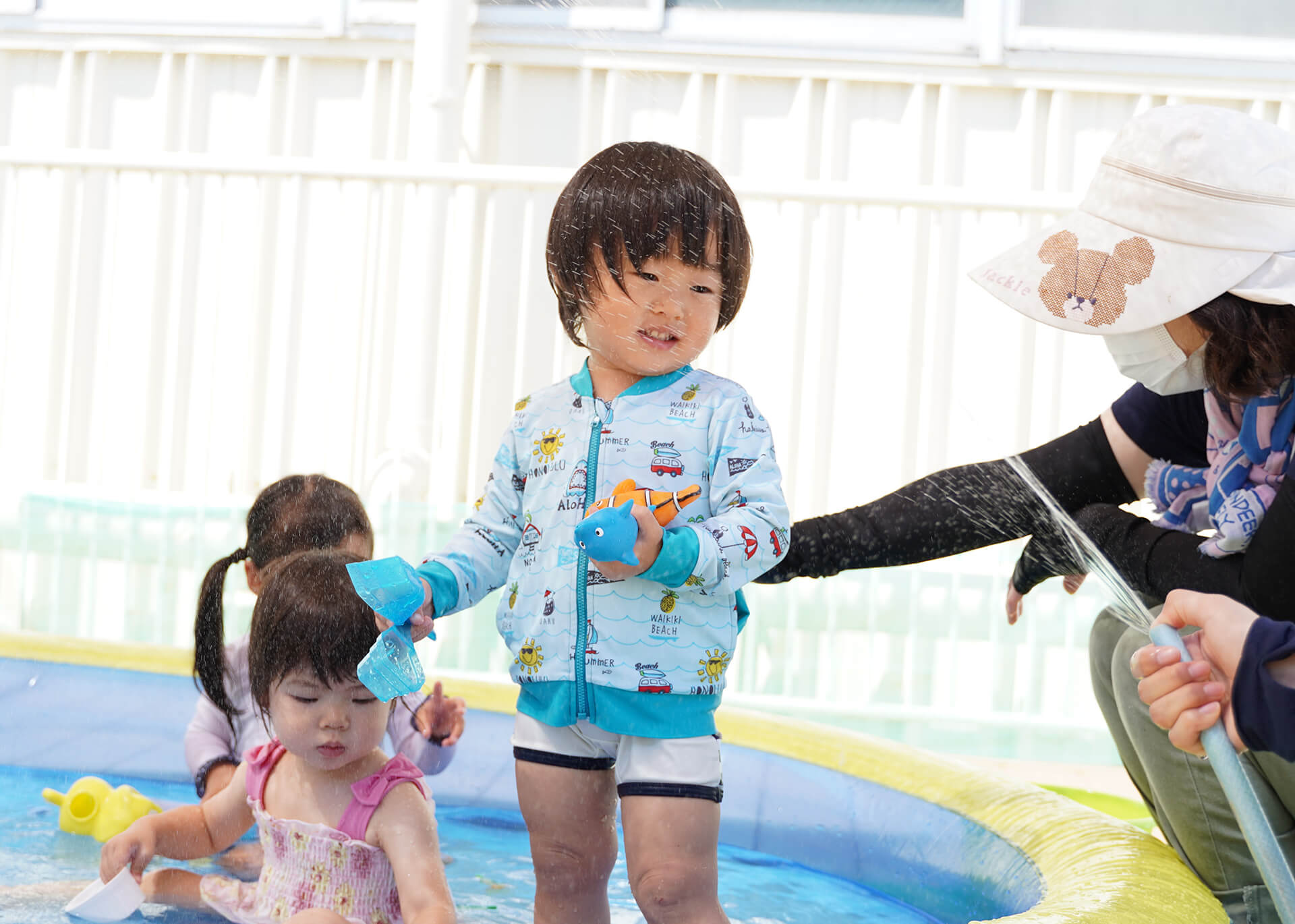 Yay, the pool is open!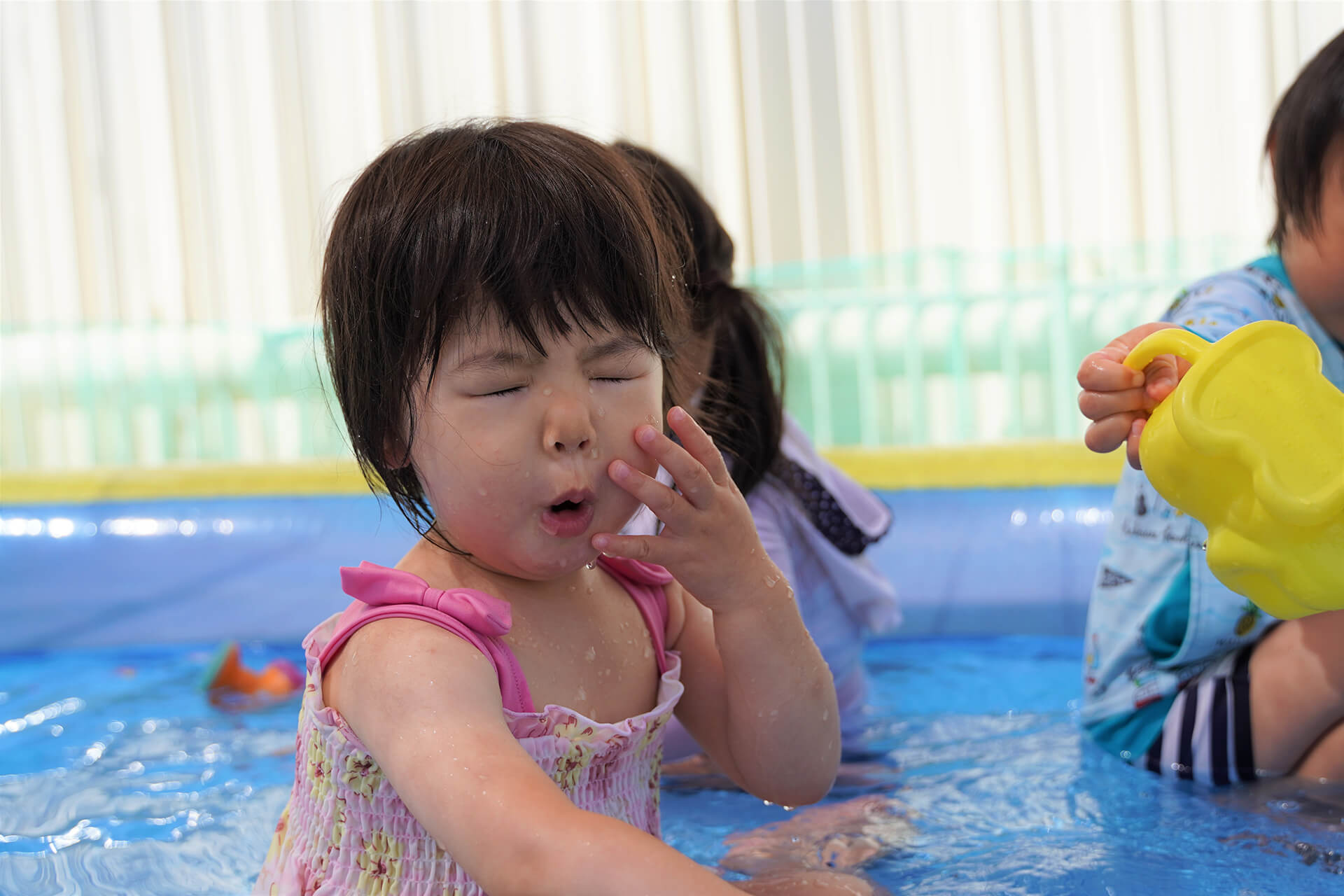 I got water on my face!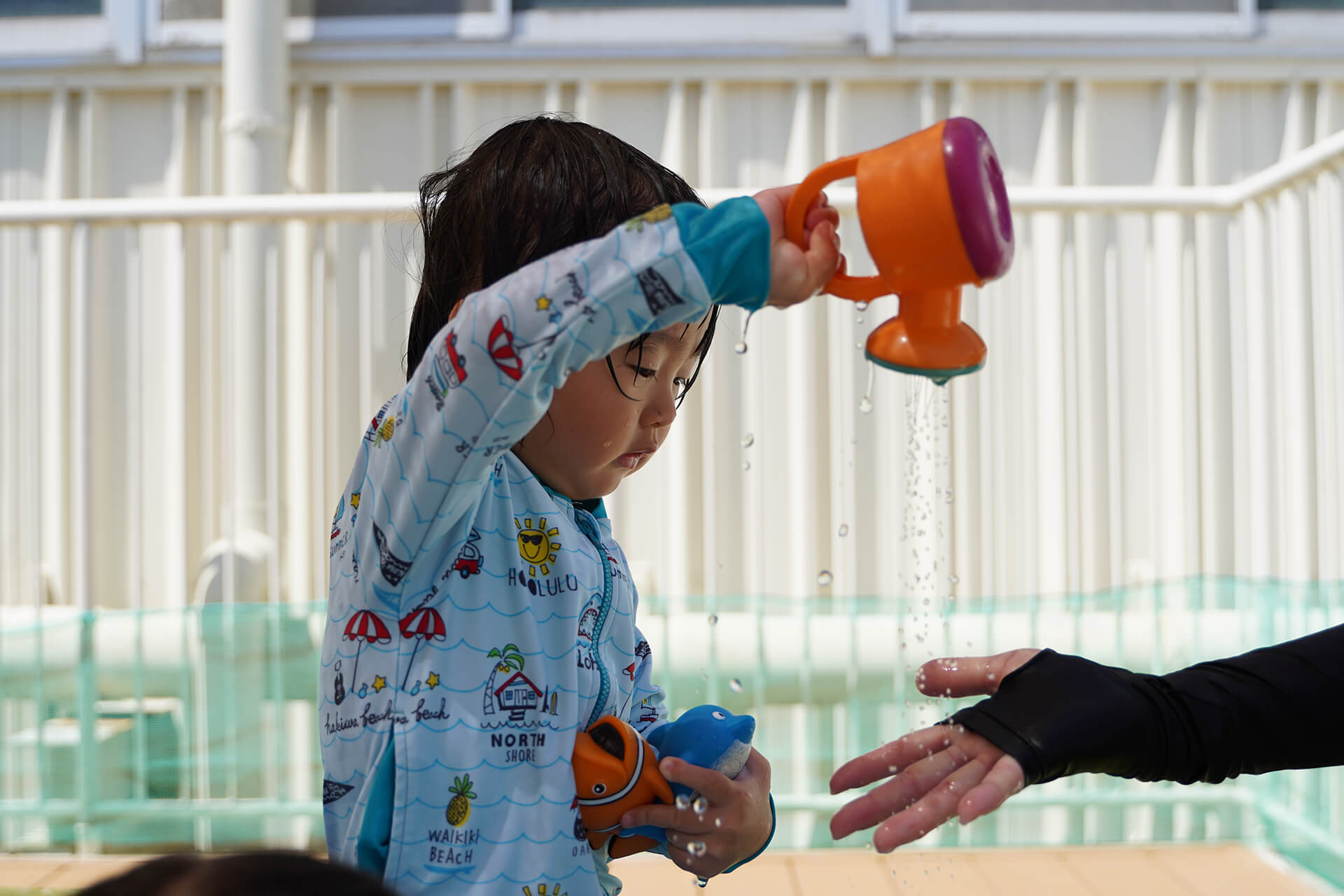 Pouring water on the teacher!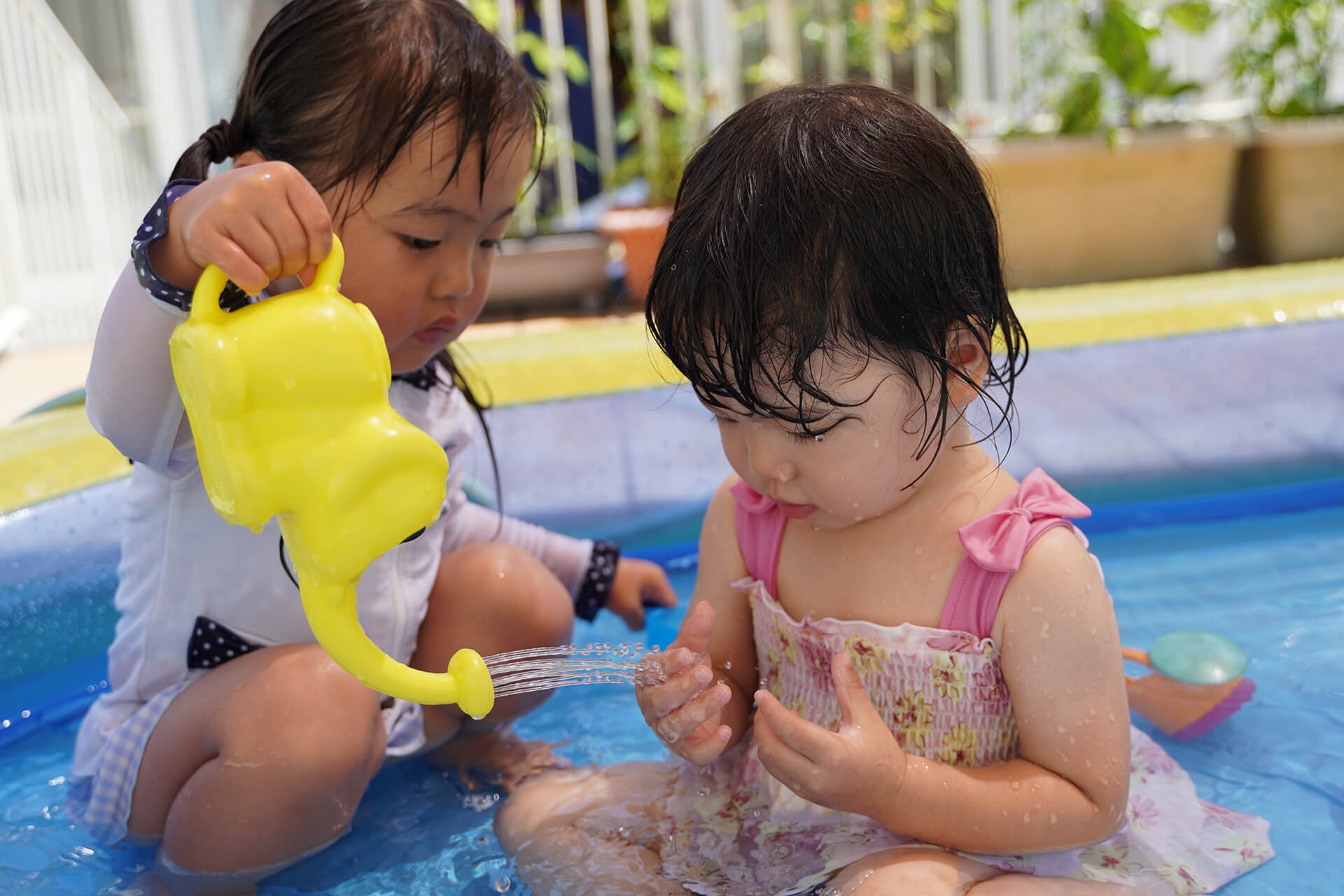 Fun to pour water on my friend!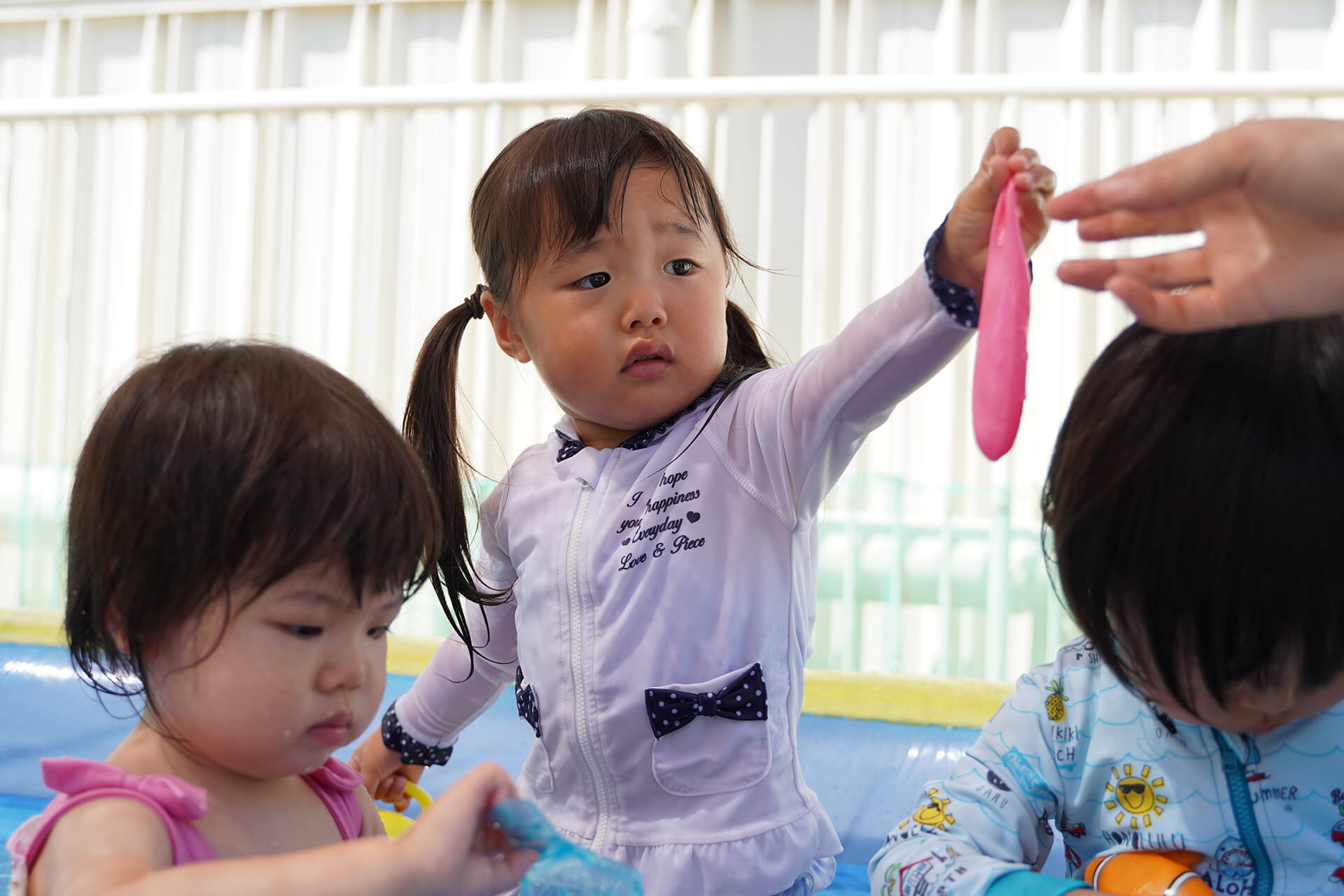 Teacher, the water balloon was deflated!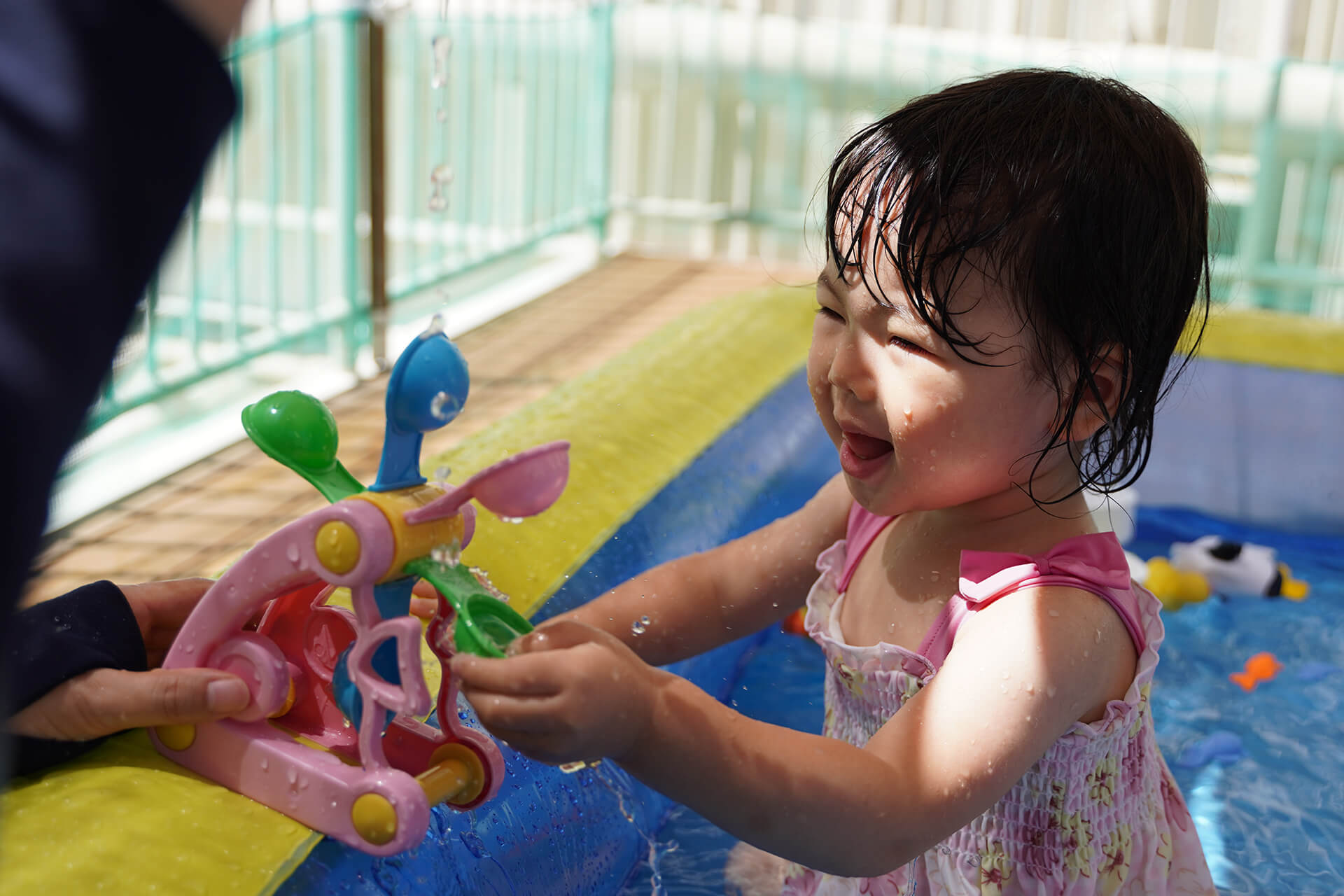 It's a water wheel, but it's more fun to turn it by hand.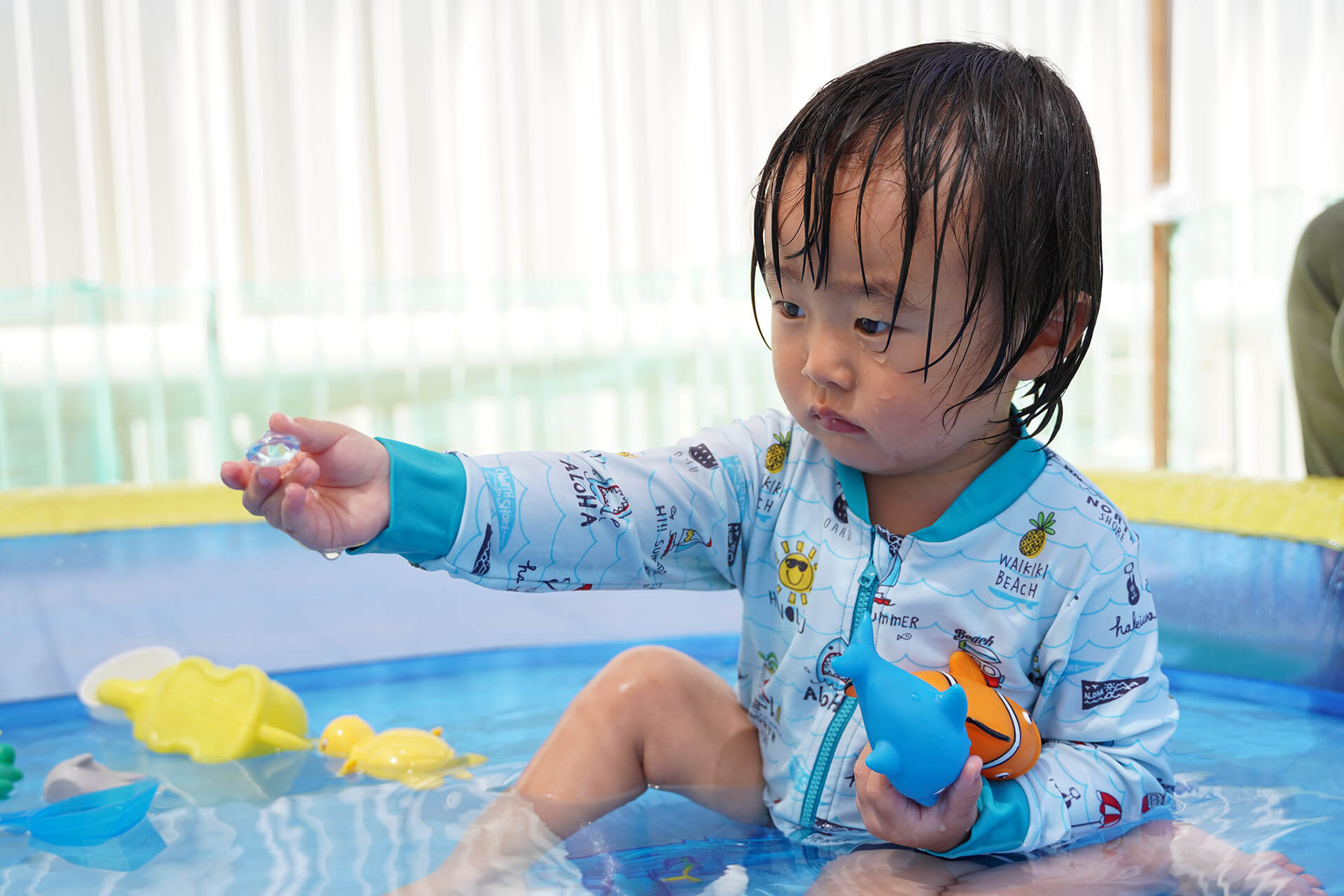 Giving you some sparkly beads!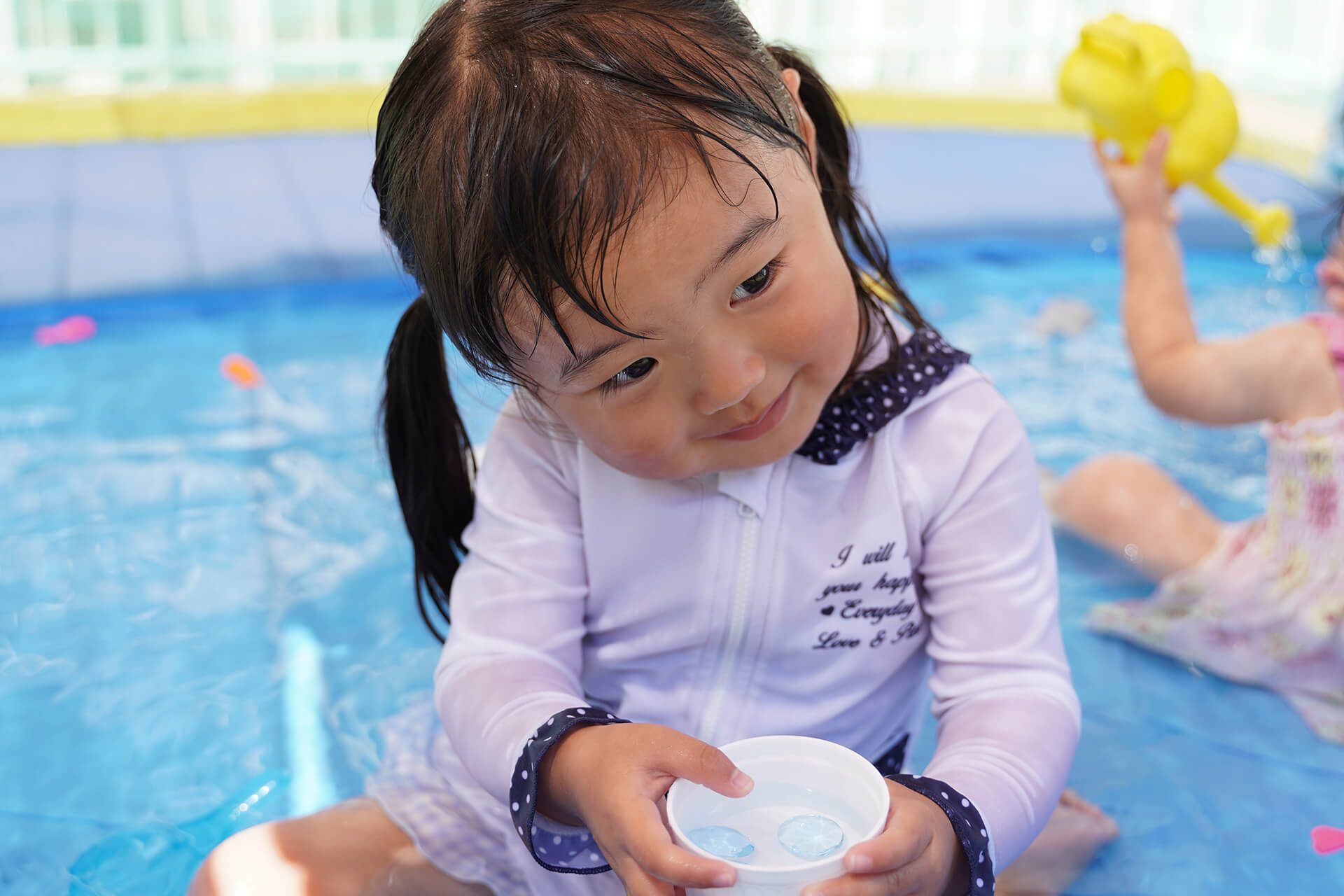 Hey, look! I got you beautiful beads.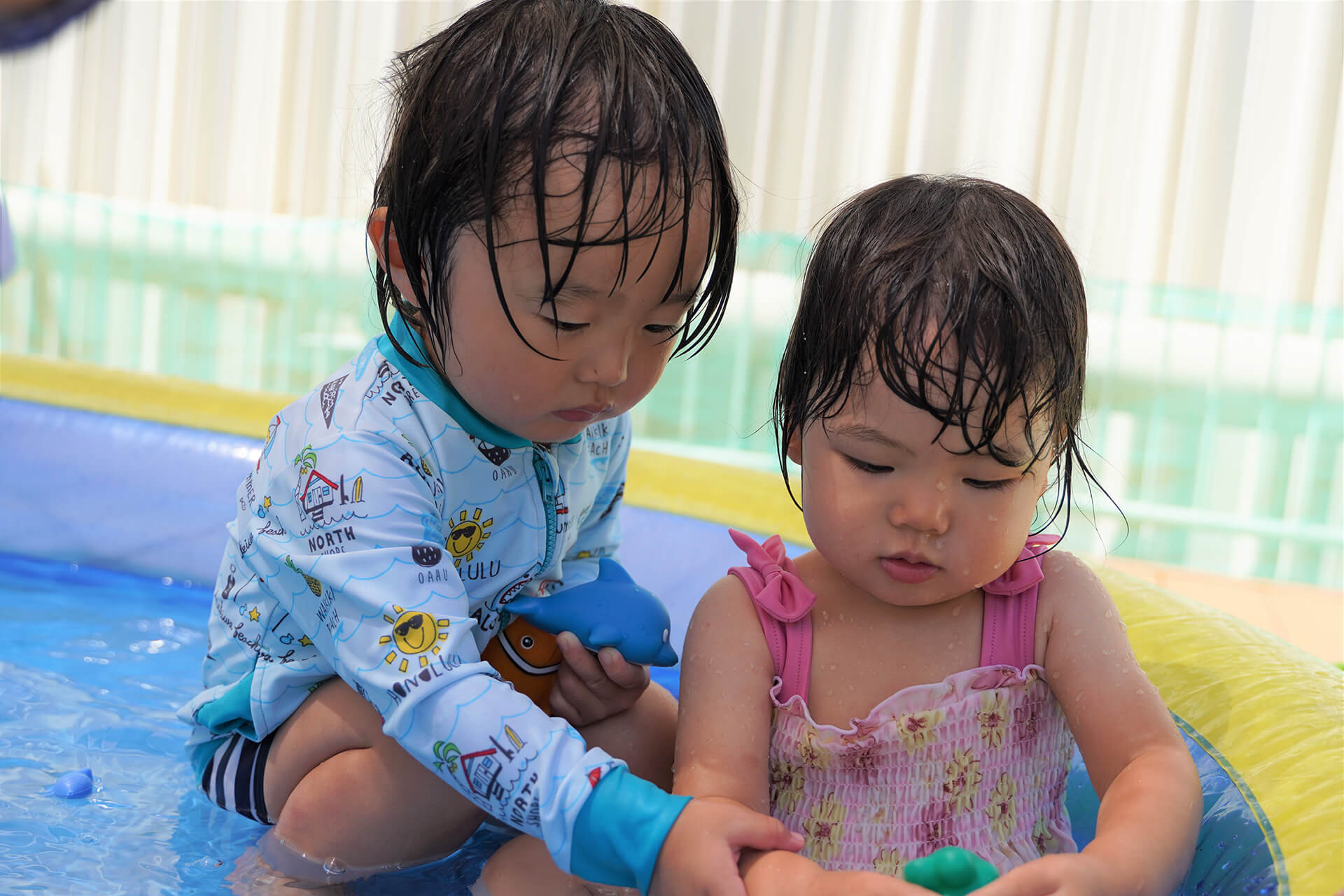 Everyone got along well and played well!