Participated in Bell Mark collection activities as a "Bell Mark Supporter"
JRCS has started to cooperate with Aioi Nissay Dowa Insurance's bell mark collection activities as a part of its social contribution as a "bell mark supporter". We have set up a dedicated box in the company and have started to call for collection through our web-based internal newsletter.
Bell marks collected by Aioi Nissay Dowa Insurance from more than 5,300 supporters are donated to schools in local communities and disaster areas, and one point is converted into one yen to be used for the purchase of school supplies and educational materials such as equipment, stationery, and children's books. In addition, 10% of the purchase price will be donated to the Bell Mark Educational Aid Foundation to be used for various educational aid activities in Japan and abroad, such as schools in disaster areas and relief efforts in developing countries.
The Bell Mark activity was launched in 1960 based on the principle of "providing all children with equal access to education in an affluent environment. We would like to continue our efforts as an activity that leads to the fourth goal of the SDGs, "Quality Education".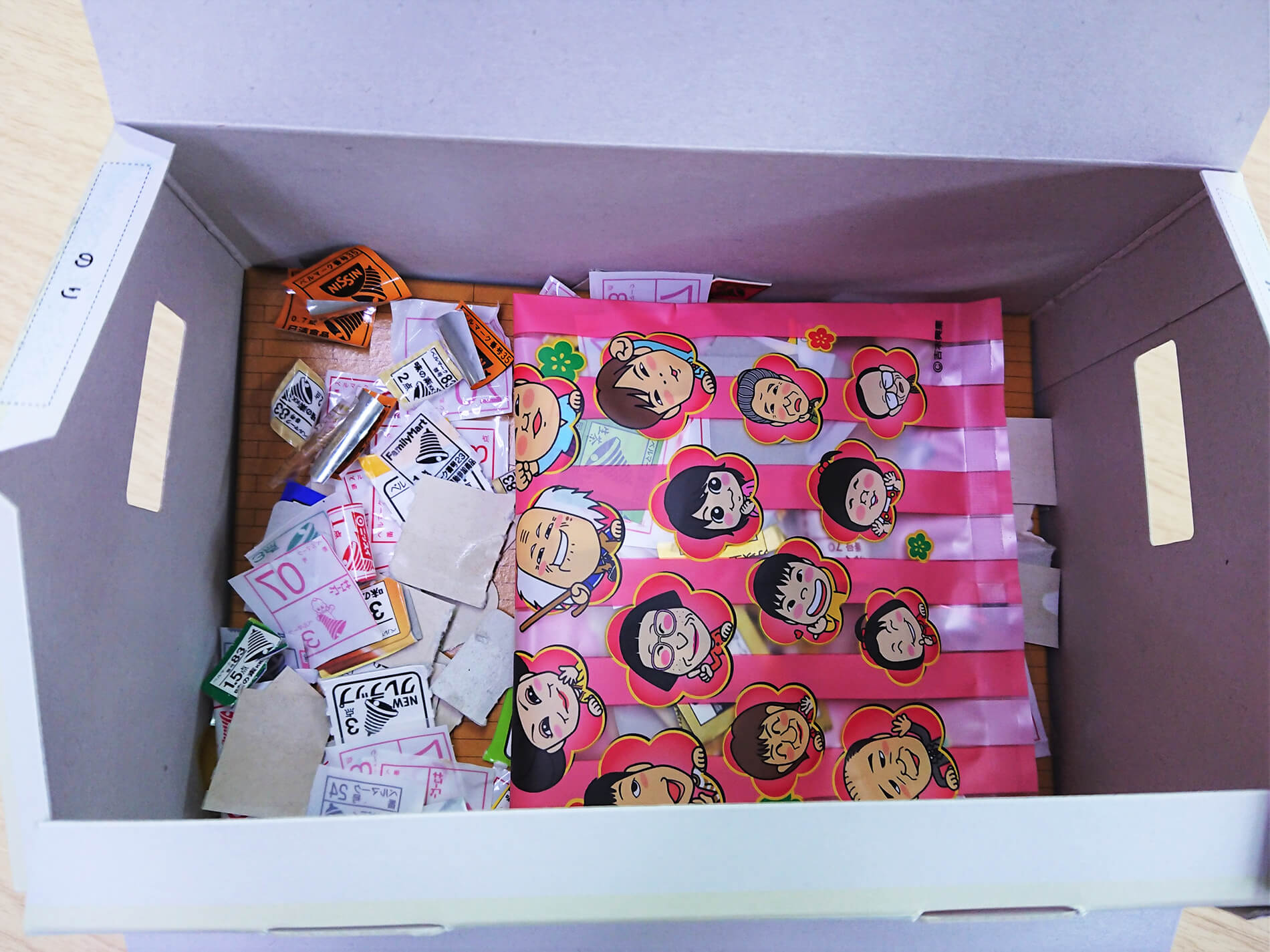 The box is filling up quickly!