Periodic inspections and maintenance of cement carriers to ensure safe operation and longevity of the ship
We carried out "Periodic Inspection and Maintenance" of a domestic cement carrier. Since the vessel has been in service for over 20 years, we thoroughly inspected the main switchboard, alarm monitoring and control system, and other equipment, and replaced necessary parts.
Ships can not be inspected or repaired immediately if engine trouble occurs during navigation. The ship may get stuck at sea, leading to a major accident that may threaten the lives of the crews, or have a major impact on society, such as stopping distribution or polluting the ocean.
Therefore, from the perspective of "preventive maintenance," JRCS propose periodic inspection and maintenance of various equipment onboard. We prepare an inspection and maintenance plan for each of our equipment and systems installed on the ship, and present the appropriate timing and items. The results of the inspection are directly confirmed by the customer, and upon request, repairs or retrofitting and replacements to recommended parts are carried out.
In recent years, while ships have become more and more sophisticated, the number of crew members has decreased and their working hours have become shorter. Under such circumstances, promoting preventive maintenance will help ensure safer operations. It can also be expected to extend the life of the ship.
Please refer to the catalog for details of periodic maintenance and a sample of the inspection and maintenance plan.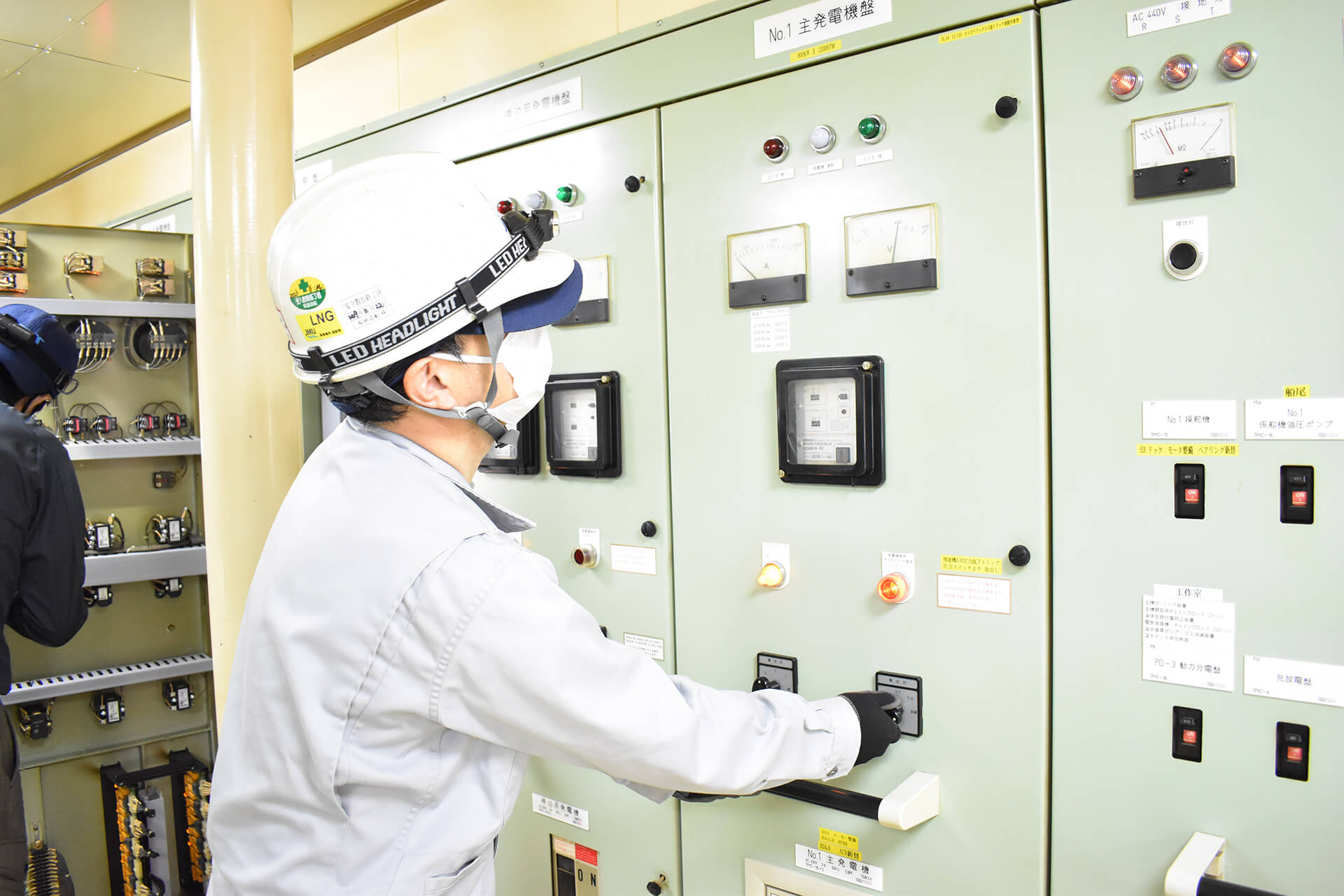 Confirming the switch operations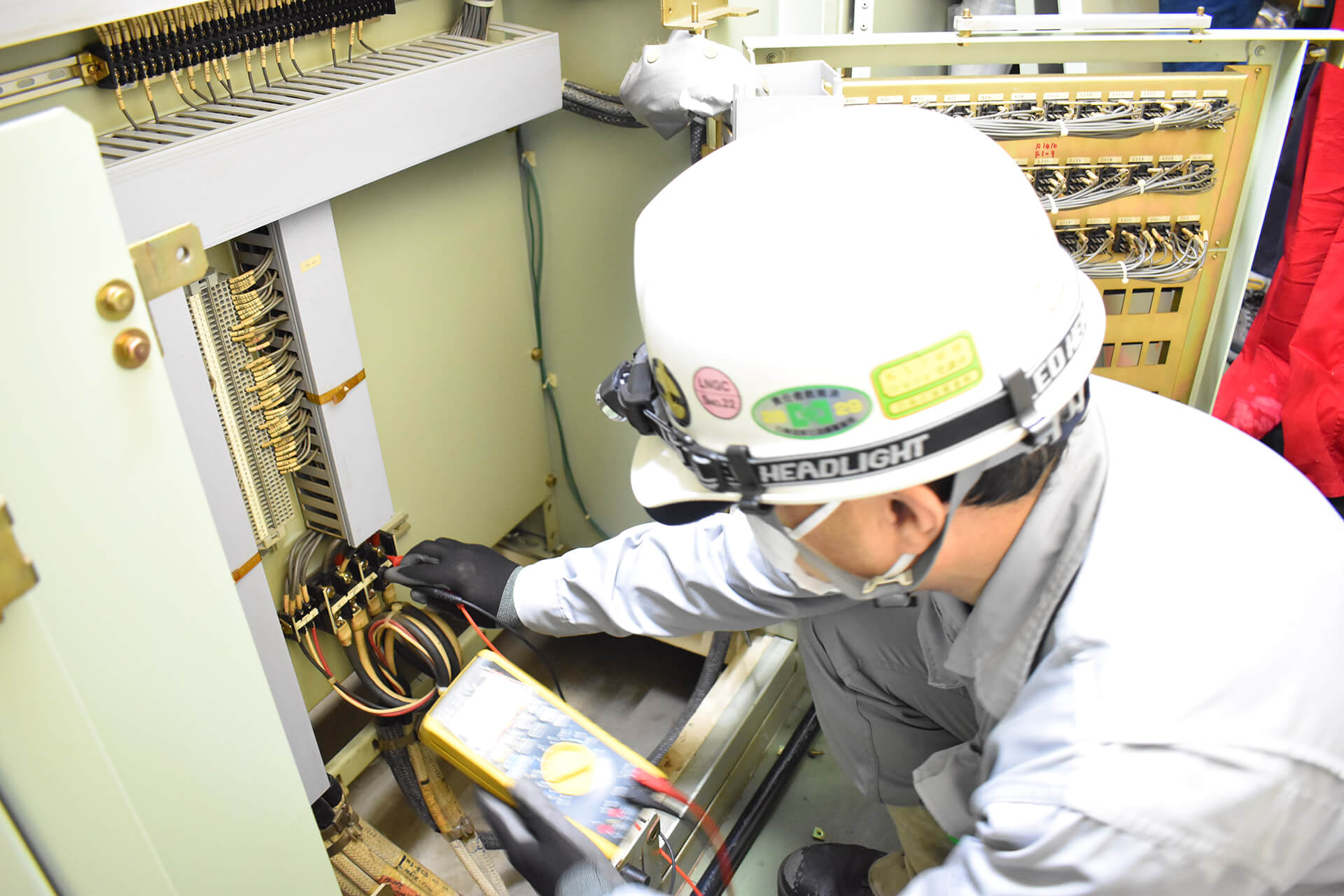 Measuring the voltage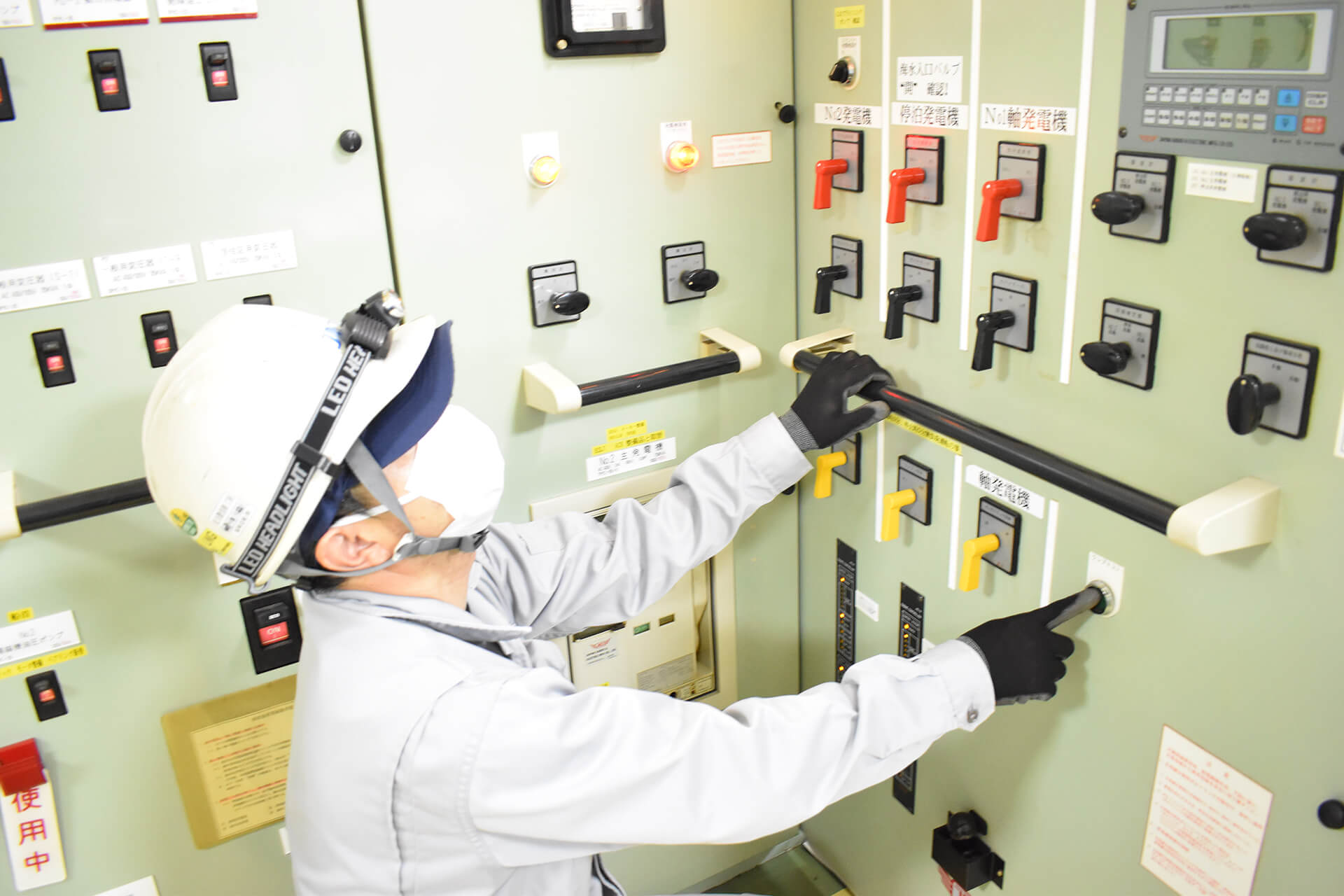 Confirming the lighting status of indication lamps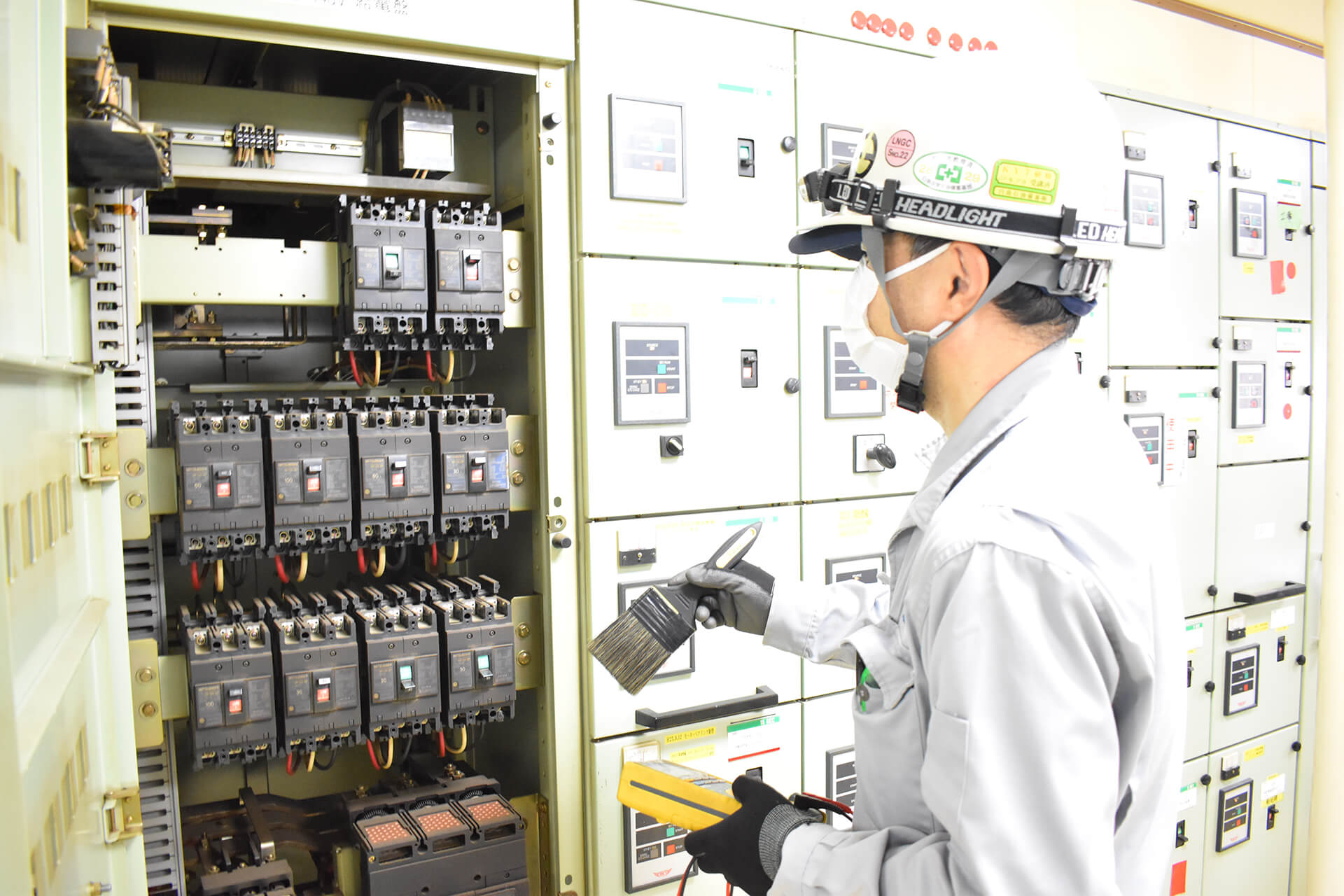 Cleaning the inside of the panel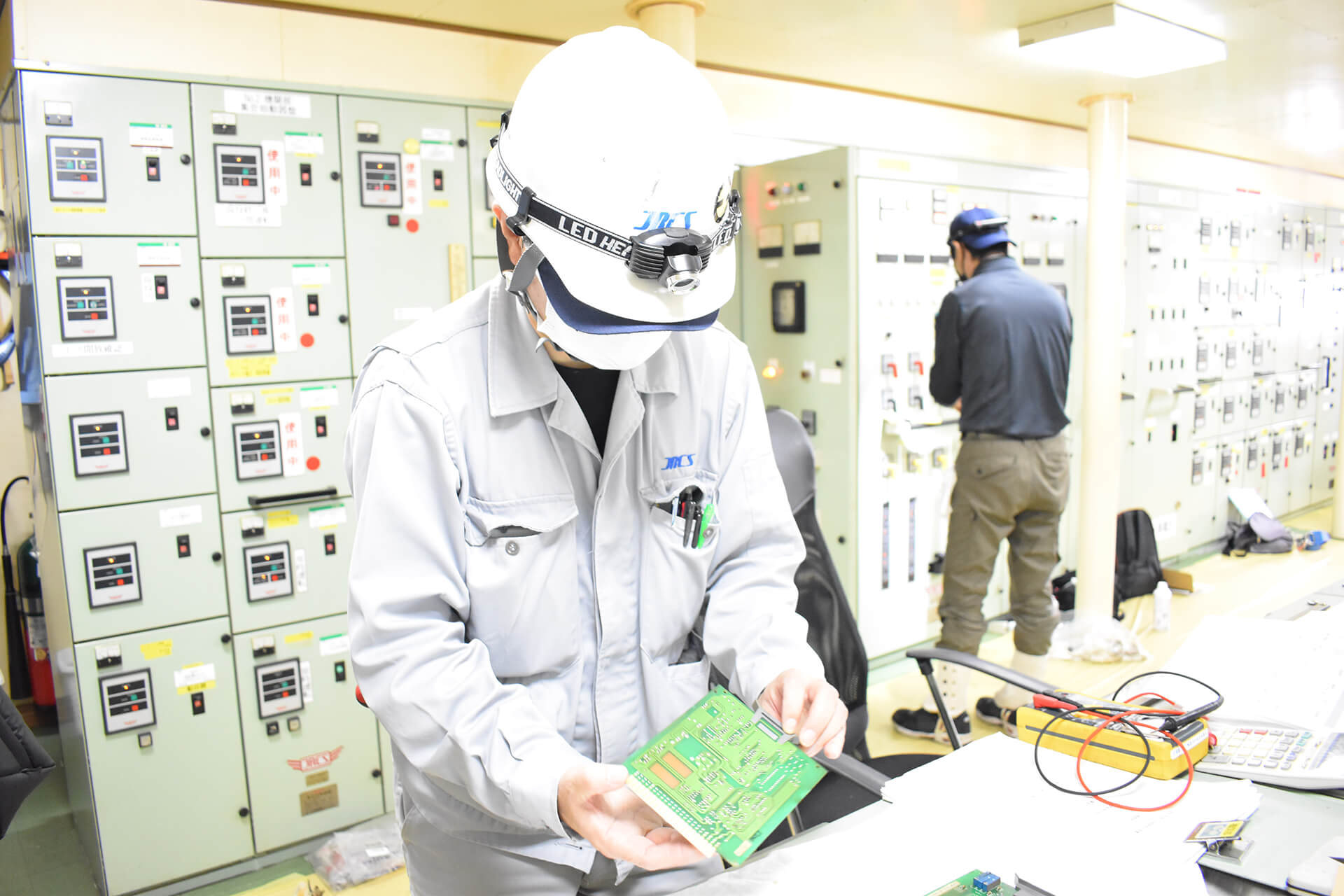 Cleaning the PCB and checking for damage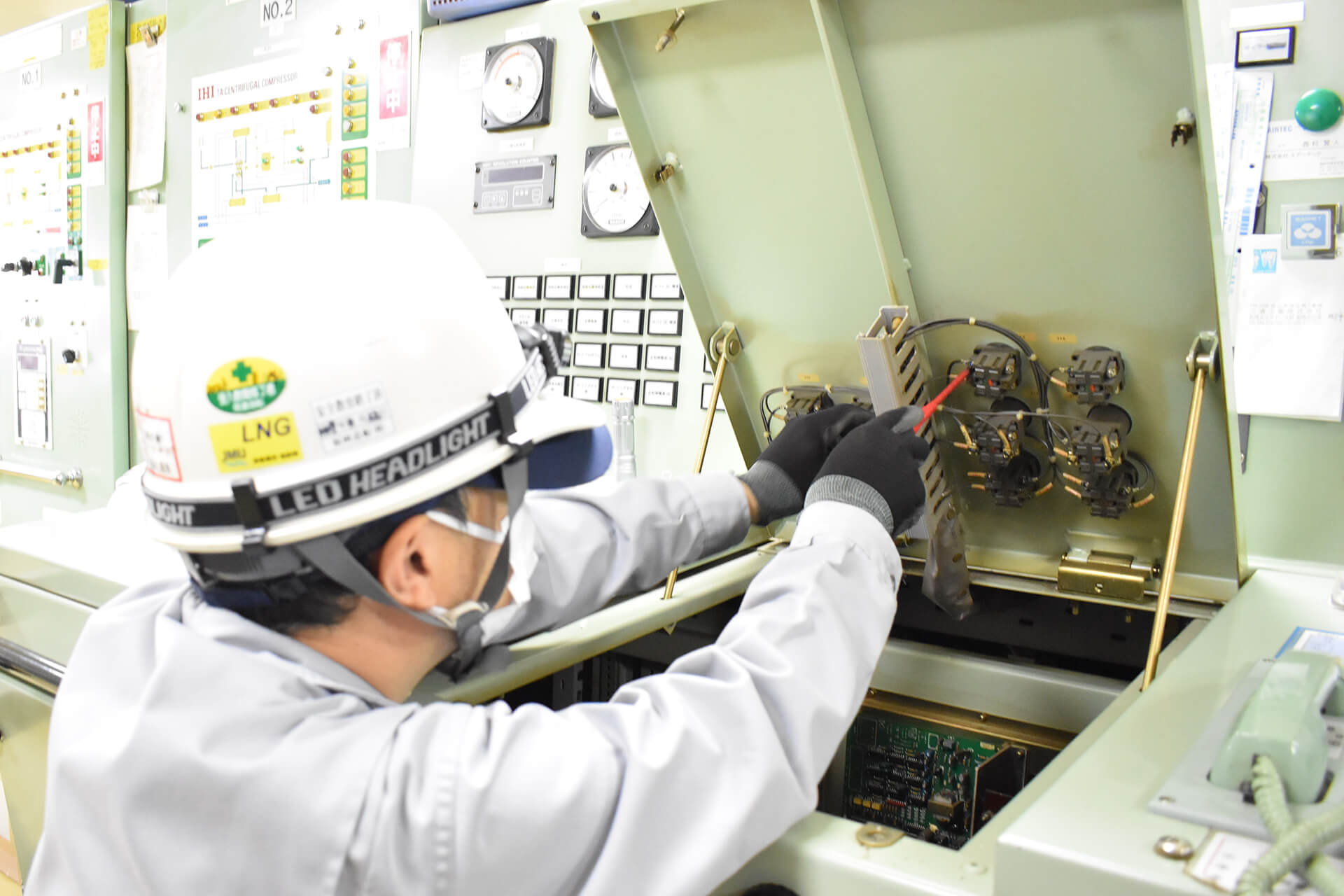 Inspecting the looseness and retightening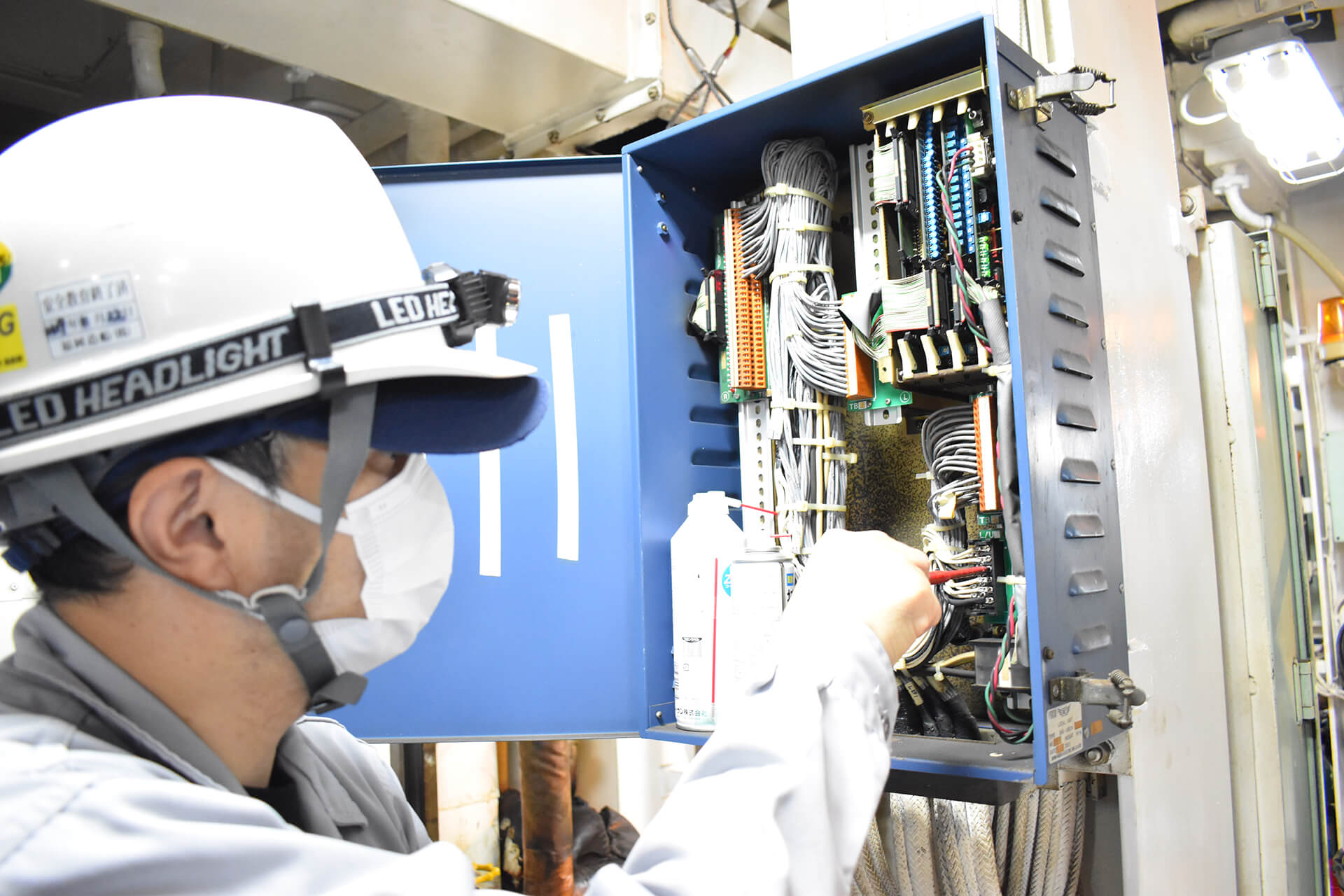 Inspecting the local unit