Held the Management Strategy Meeting for the Second Half of 2021
The management strategy meeting for the second half of 2021 was held and the policy was announced to the employees. In order to prevent the spread of the new coronavirus, a video message from the JRCS CEO was distributed on an employee website.
In the 50-minute message, the term "hybrid management" was particularly emphasized. This is a method of growing a company by combining "top-down" management, which encourages employees to take action through quick decision-making, and "bottom-up" management, which conveys issues and opinions for improvement from the frontline to the top management. We have adopted this "hybrid management" in order to speedily take on the challenge of new markets.
Our business is not limited to the traditional new shipbuilding business. We also offer repair, maintenance, and retrofitting services to ensure the safe and long-lasting use of ships in service, and are developing digital services to reduce the workload of crew members. With "hybrid management" as our guiding principle, we will continue to take on the challenges of new markets and strive to provide products and services that will satisfy our customers.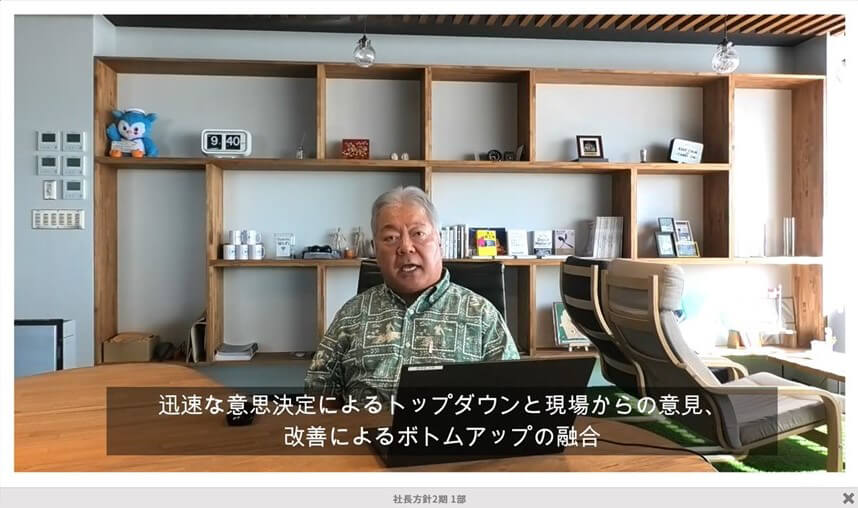 CEO message delivered via video on employee website