Offering remote factory acceptance inspection to provide customers with peace of mind at Corona peripherals
We have introduced remote factory acceptance inspections. The purpose is to reduce the burden related to on-site inspections for customers in Japan and overseas, as the Corona disaster restricts the movement of people.
Around the beginning of 2021, when we introduced remote inspections, there were times when the introduction of unfamiliar equipment required extra manpower. For example, when large products were to be inspected, it took a lot of time and effort to prepare the environment, such as how to move the camera so that customers could easily see it and where to place the speakers so that customers could easily hear the voices.
However, through trial and error and with the cooperation of our customers, we have recently been able to implement the remote inspection smoothly. Customers have been actively asking questions via video chat, and we have been able to communicate with them in a manner similar to a real on-site inspection.
Globally, it seems that the end of the Corona disaster is still a long way off. We will continue to challenge and improve our digitalization, including remote on-site inspections, so that our customers can adopt our products with peace of mind under any circumstances.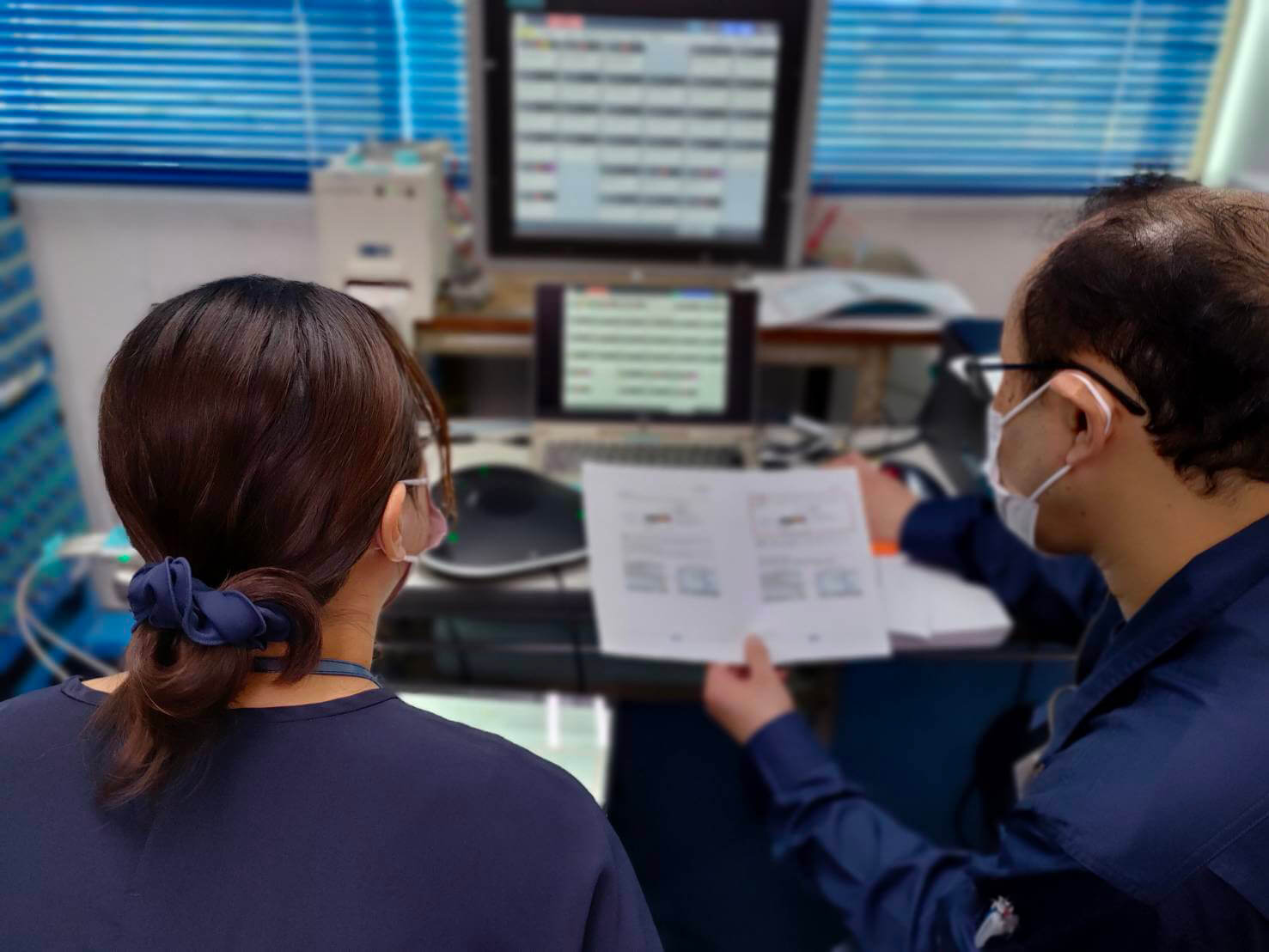 Remote on-site inspection with the shipyard in Singapore.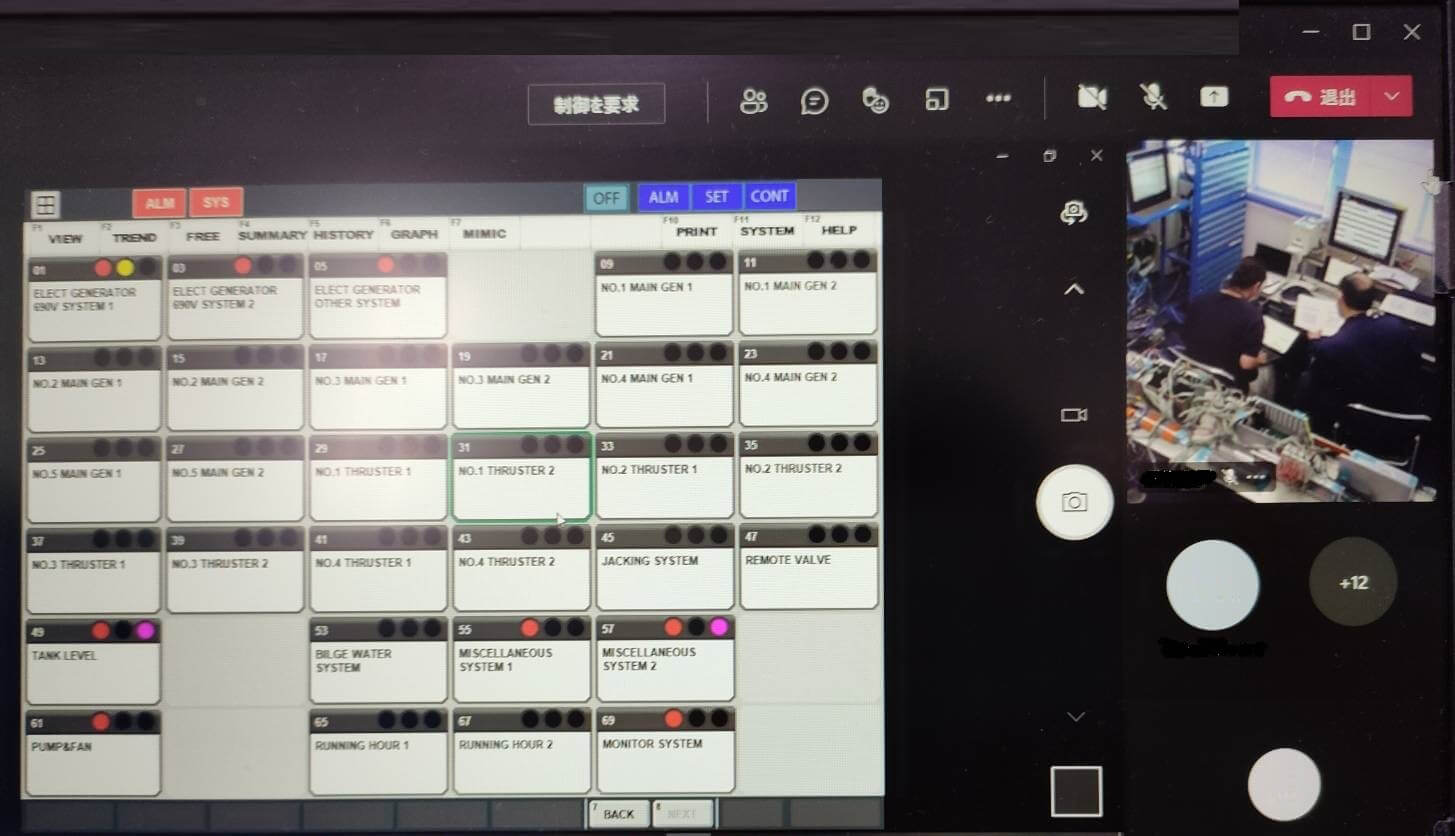 The inspection proceeded smoothly using the video chat.