Certified as a "Bell Mark Supporter" working for schools and children
The certification ceremony of "Bell Mark Supporter" by Aioi Nissay Dowa Insurance Co., Ltd. was held.
Our Group CEO, Mr. Kondo, received the certificate. We have set up the dedicated boxes in Toyoura plant and are cooperating with the collection of Bell Marks.
Bell Marks collected by Aioi Nissay Dowa Insurance Co., Ltd. from more than 5,300 Bell Mark supporters nationwide will be donated to schools in local communities and disaster-stricken areas, and will be used to purchase equipment, stationery, children's books, and other school supplies and materials. In addition, 10% of the purchase price will be donated to the Bell Mark Educational Aid Foundation to be used for various educational aid activities in Japan and abroad, such as schools in disaster areas and rescue in developing countries.
After receiving the certificate, our group CEO strongly declared, "This activity is linked to the SDGs, and I would be happy to cooperate with the activity. We will continue to support children to grow up with hope even in a severe social environment through our bell mark collection activities".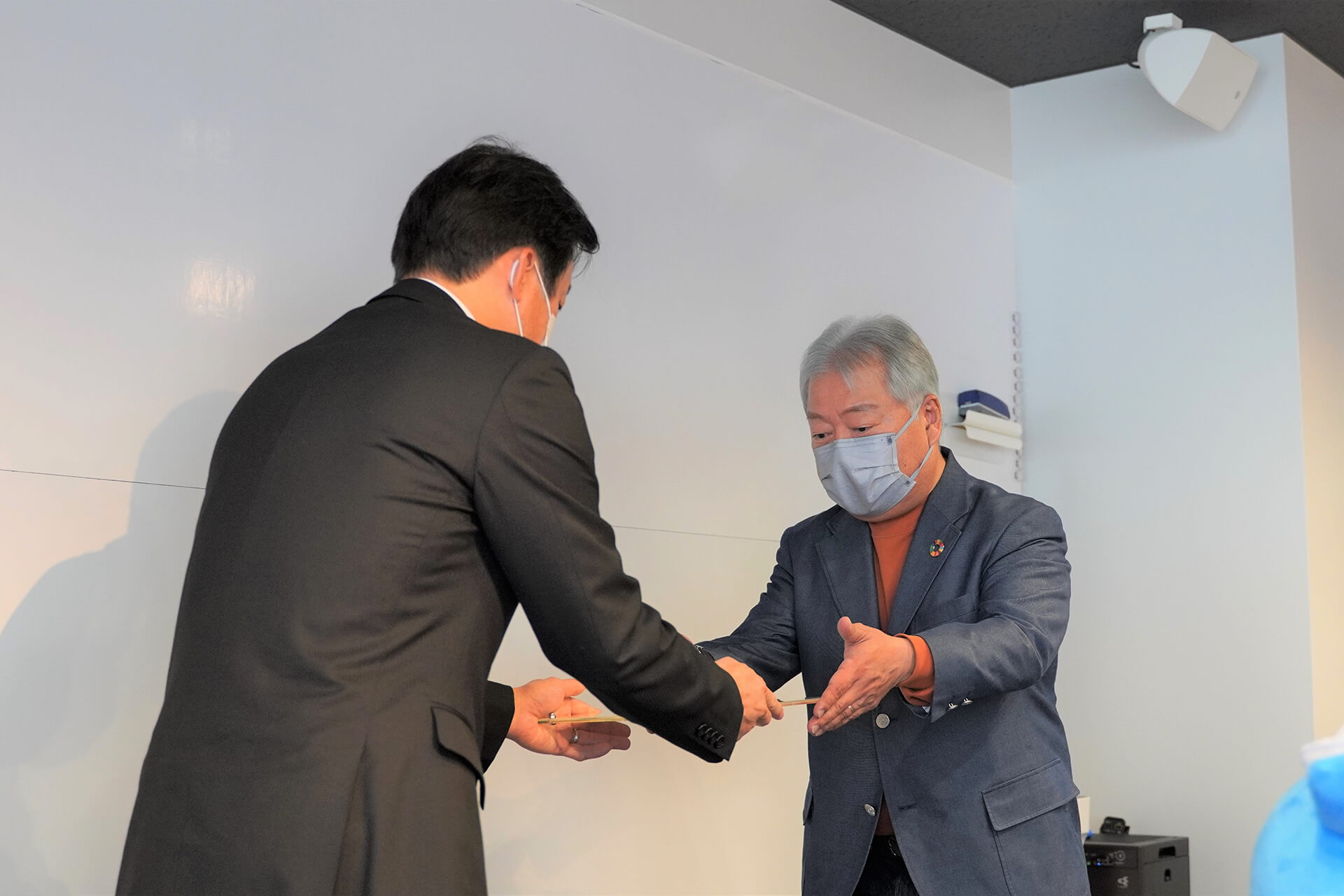 The ceremony was hold at JRCS Shimonoseki Head Office.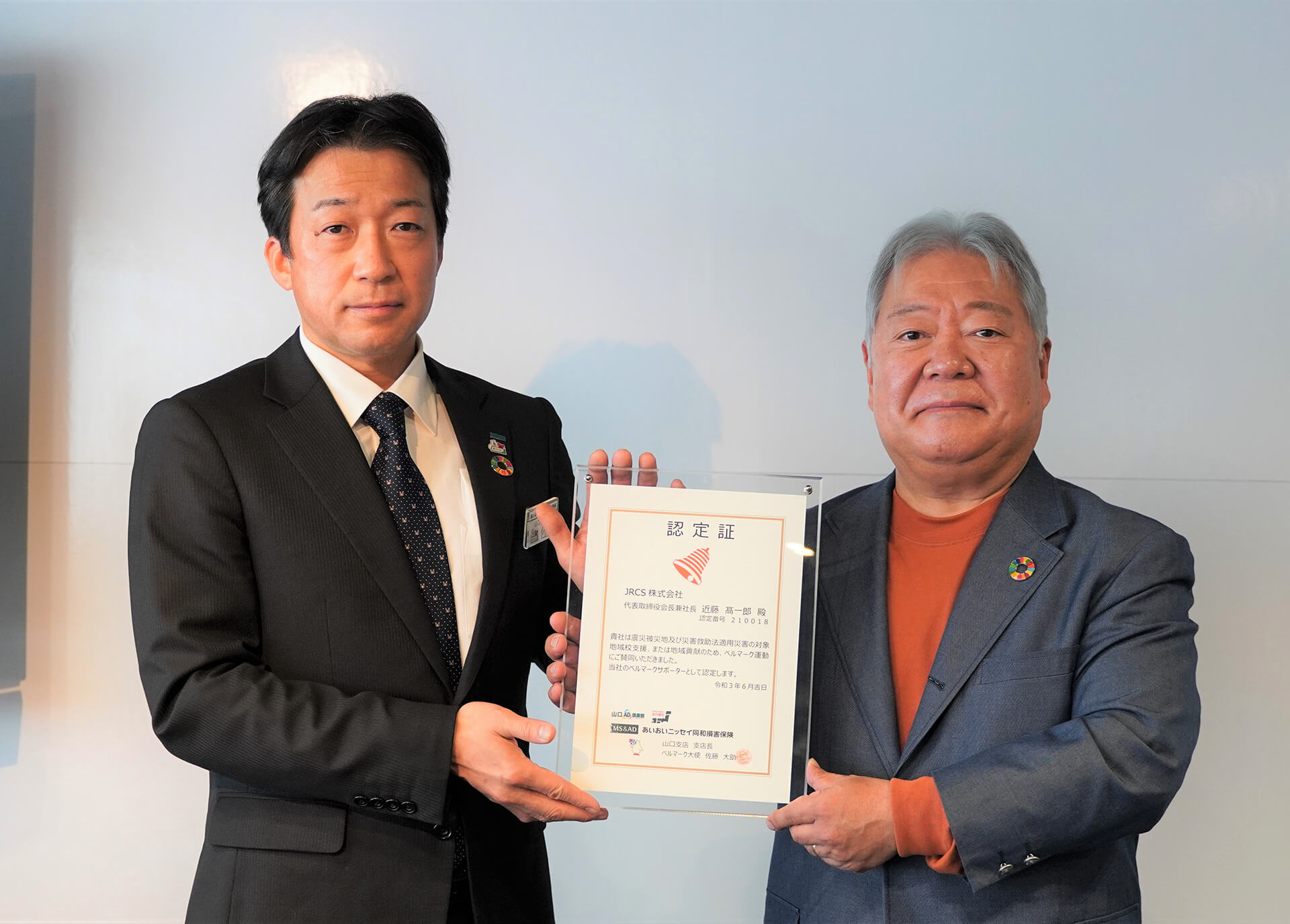 Our group CEO received the certificate from Aioi Nissay Dowa Insurance Co., Ltd.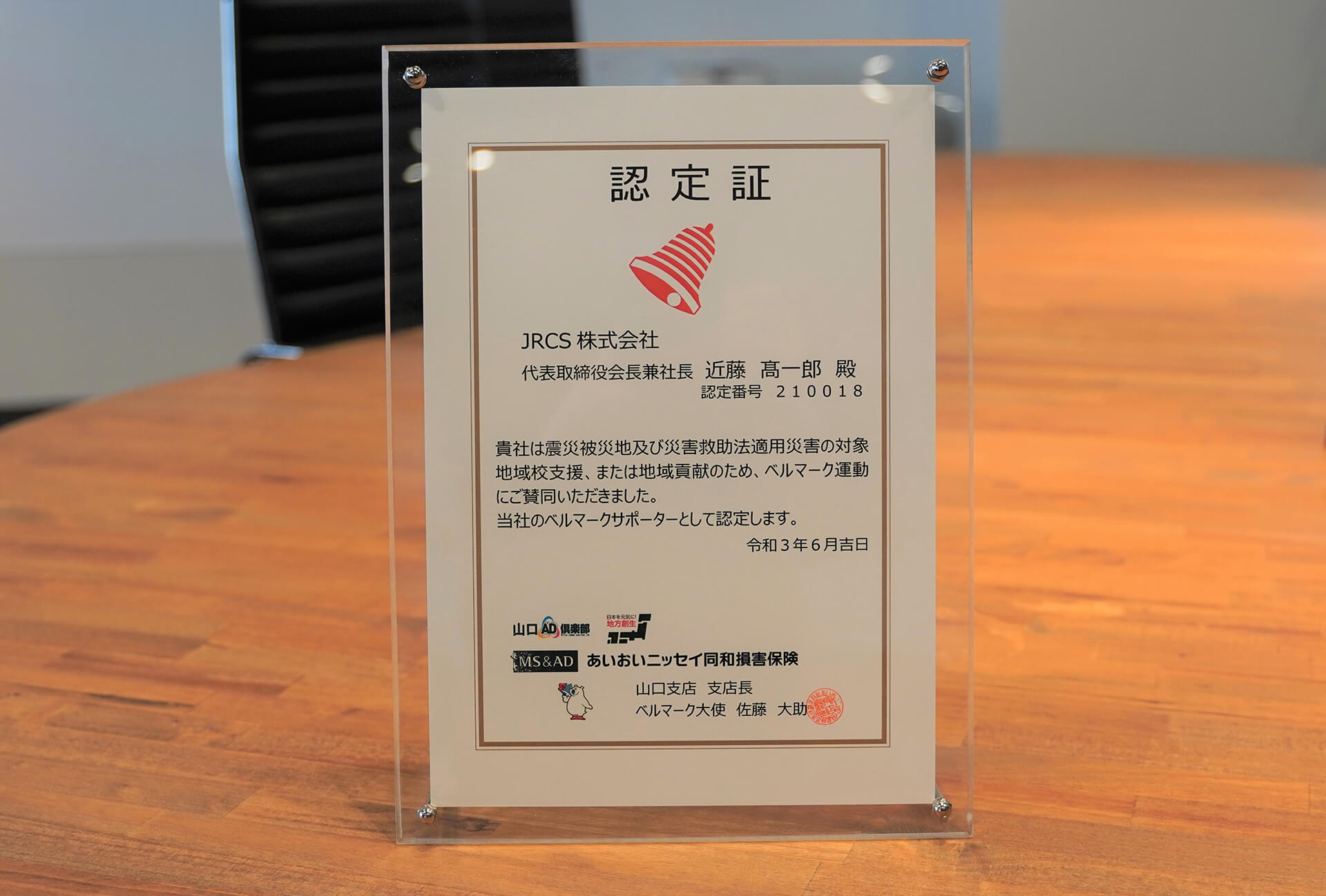 We will do our best to collect as many bell marks as we can!