Technical training is provided for safer operations!
JRCS provides technical training for the safer use of our marine equipment. Nearly 1,000 people from Japan and abroad have visited the training center, located in Toyoura Office in Shimonoseki City, Yamaguchi Prefecture, including seafarers, maintenance staff, new employees, and people from shipbuilding companies.
A company that owns a specialized carrier for heavy cargo participated in the training. The company is usually involved in setting transportation policies, planning and managing schedules, and proposing facility maintenance policies, while ship operations and maintenance are outsourced to specialized operators.
Considering the fact that they rarely had a chance to board a ship or see the actual equipment on board, they felt that knowledge about onboard equipment is required even if they work in an offshore office to provide safe transportation services.
Training can be arranged according to the customer's skill level and requirements. In the case of this customer, the training was conducted over two days and included basic knowledge (classroom lecture) and practical operation (hands-on practice) of high voltage switchboards, low voltage switchboards, starter panels, and engine control consoles. At the certificate presentation ceremony held on the last day, the faces of the trainees were filled with a sense of accomplishment that was very impressive.
■Results of the questionnaire after the course (excerpt)
• The operation simulator used actual equipment, so it was easy to grasp the image.
• I have never operated equipment before in my work, so this was a good opportunity to learn.
• I would like to try other programs that were not included in this program.
• Many of our young employees have no knowledge of ship equipment or electricity. I recommend an introductory training program for beginners.
Our training programs are tailor-made for seafarers, including courses that comply with the STCW Convention and are certified by the Nippon Kaiji Kyokai (Class NK), as well as for office workers, new employees, and students who are not familiar with the handling of electricity. Please refer to the catalog below and feel free to contact us for further information.
Click here for more information about technical training.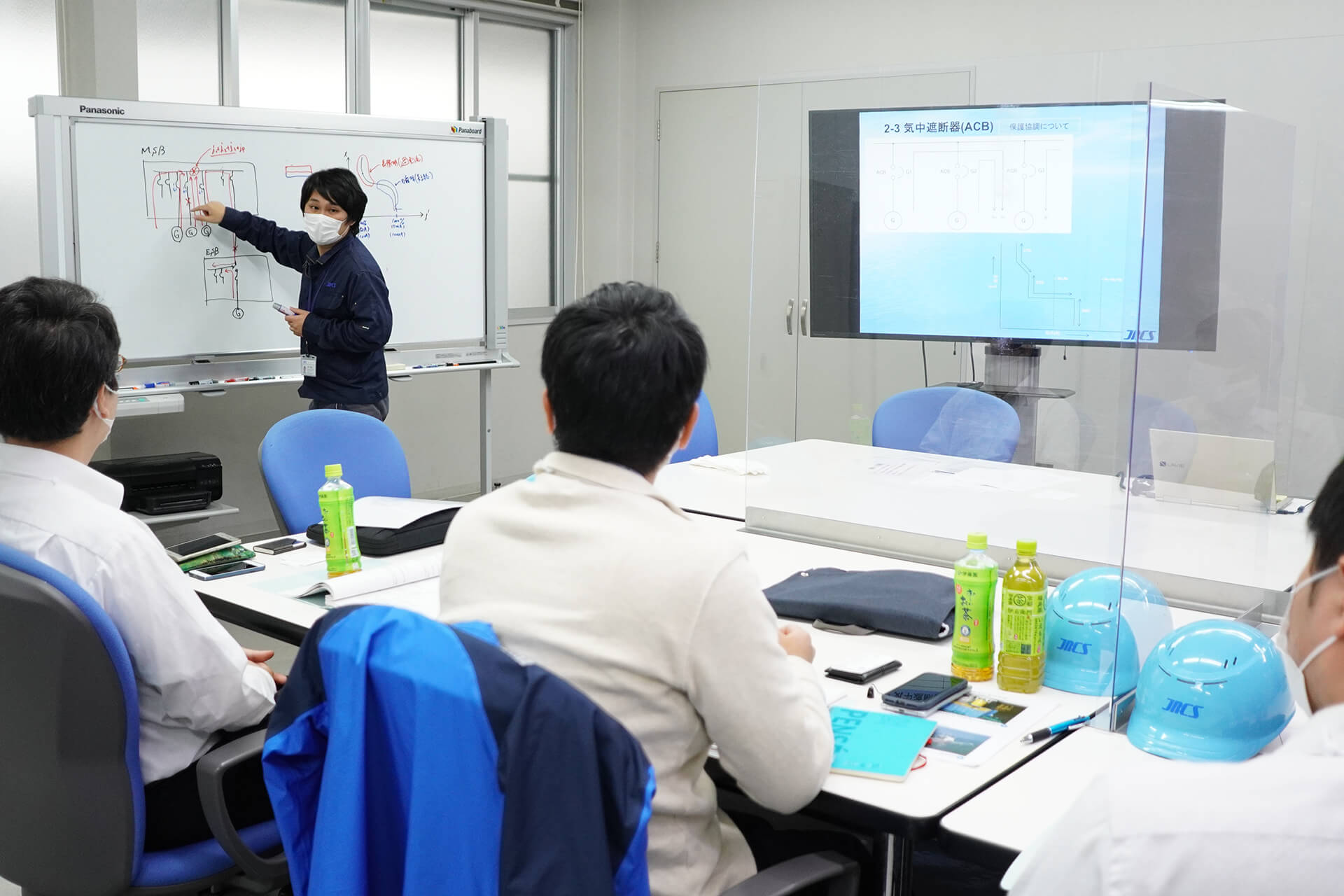 Classroom lectures using original textbooks.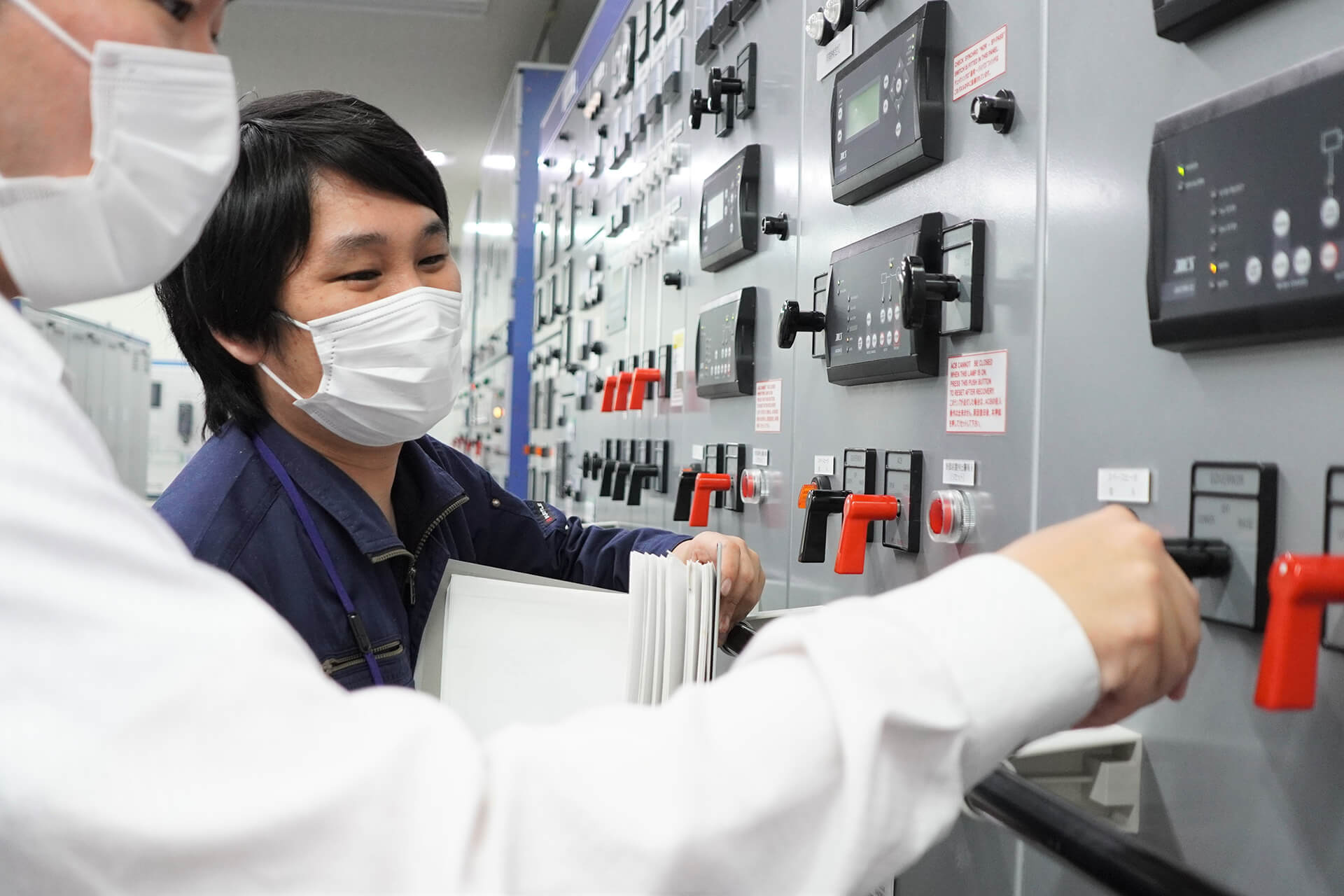 Trained trainers explained the operation in an easy-to-understand manner.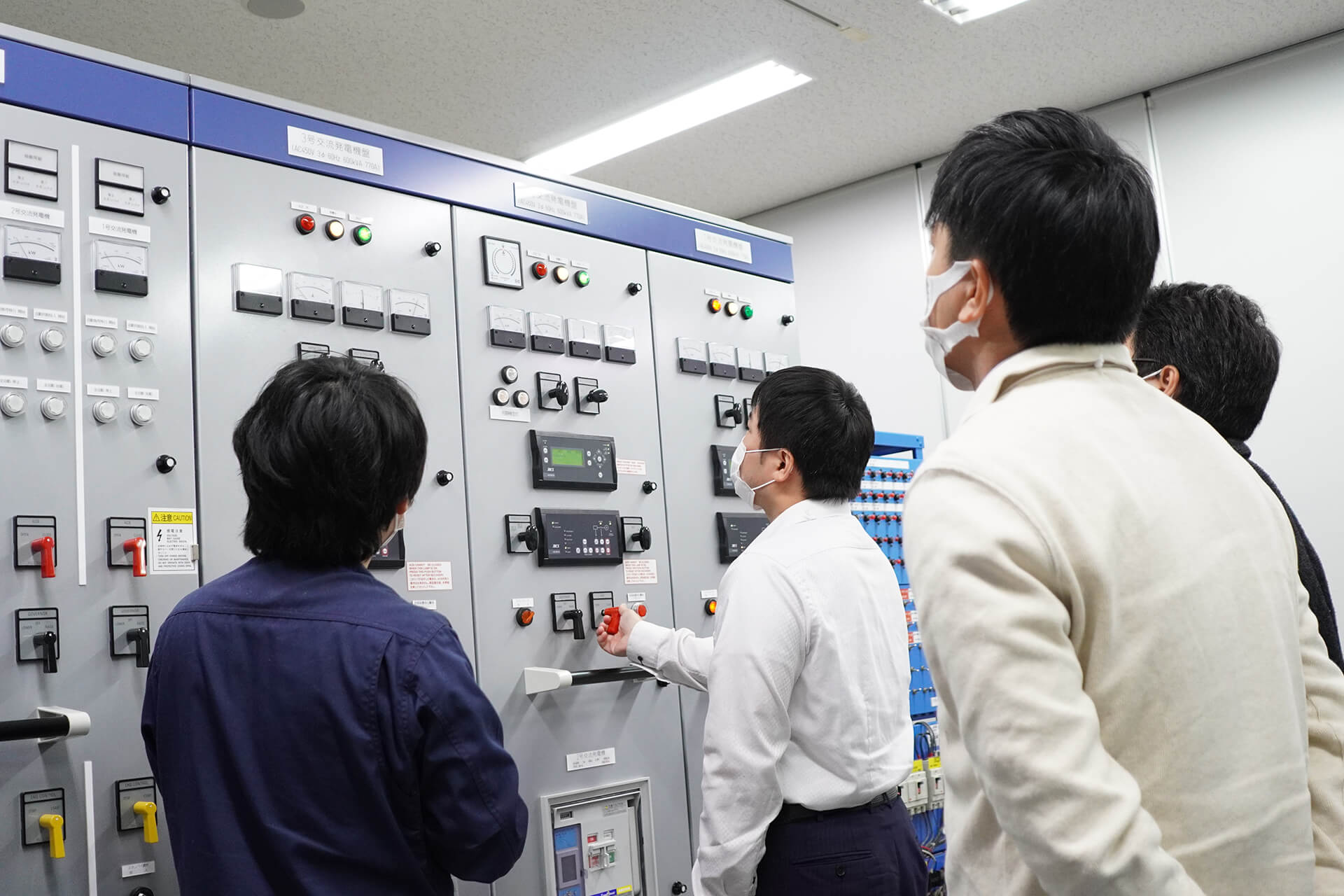 Hand-on-practice with the actual equipment.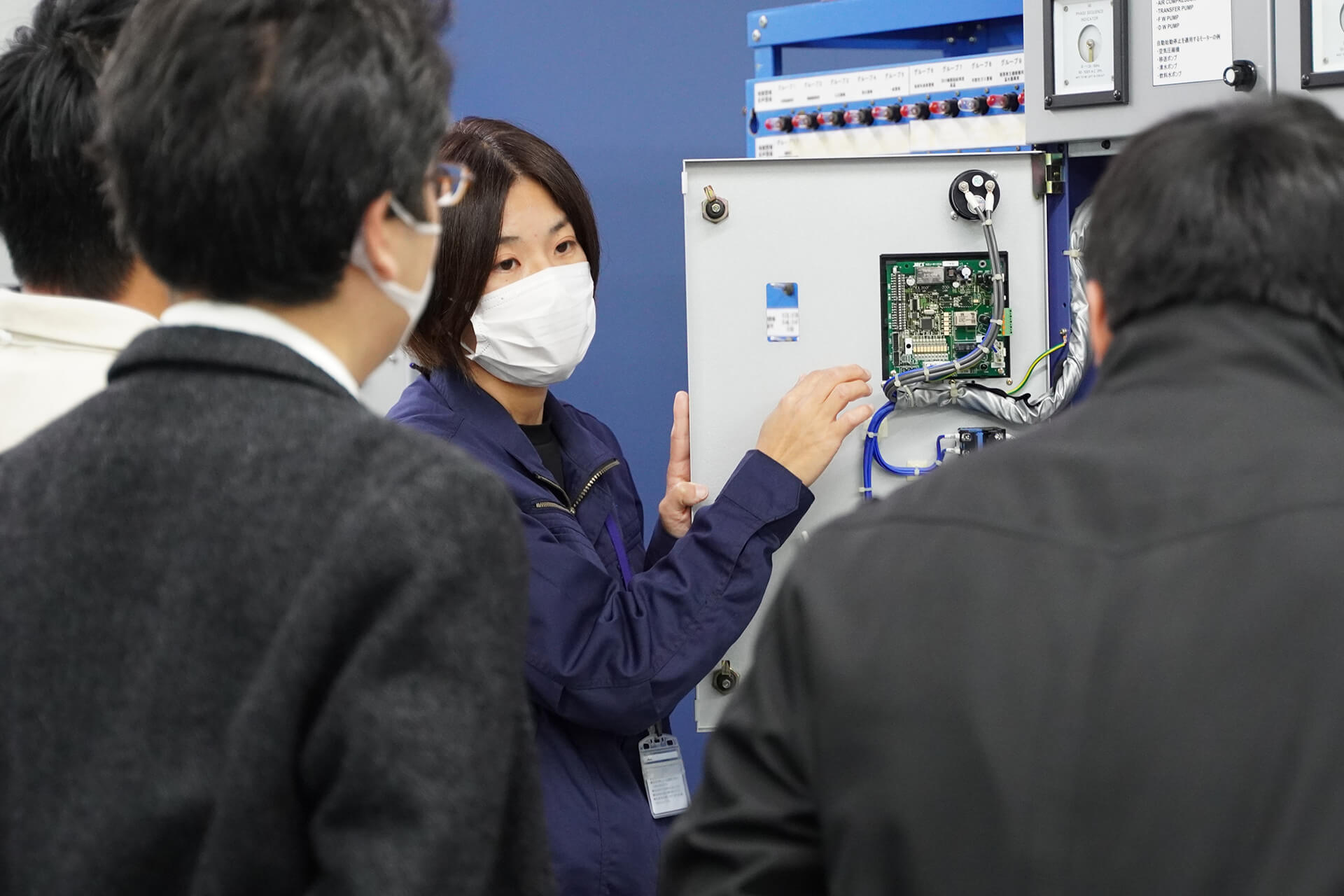 The internal components of the device are also explained in detail.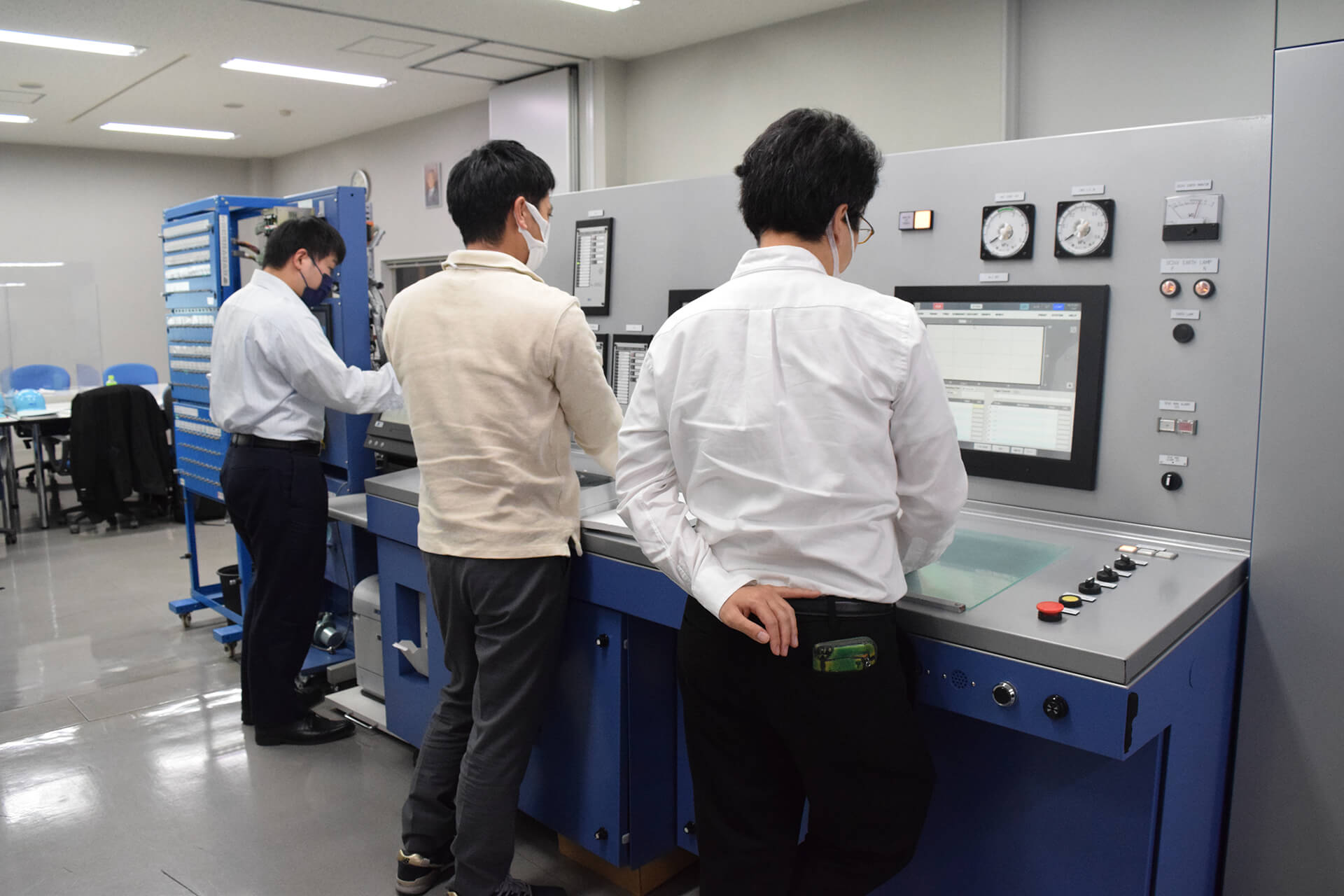 They experienced the operation of the alarm monitoring system.