Our CDO spoke at "JUAS Square 2022 Online Spring"
Our Chief Digital Officer (CDO), Mr. Sora, spoke at "JUAS Square 2022 Online Spring," a two-day seminar held by the Japan Users Association of Information Systems. Participants learned about the promotion of business transformation through DX (Digital Transformation). Each session was followed by heated discussions.
Mr. Sora participated in the session on the second day. Under the theme of "Building Teams and Developing Human Resources to Achieve Continuous Transformation," he spoke about the challenges of DX in our marine business and the necessary foundation such as a culture and organization to achieve them.
He concluded, "Japan is trying to commercialize autonomous vessels by 2025. We would like to contribute to this goal through our product development."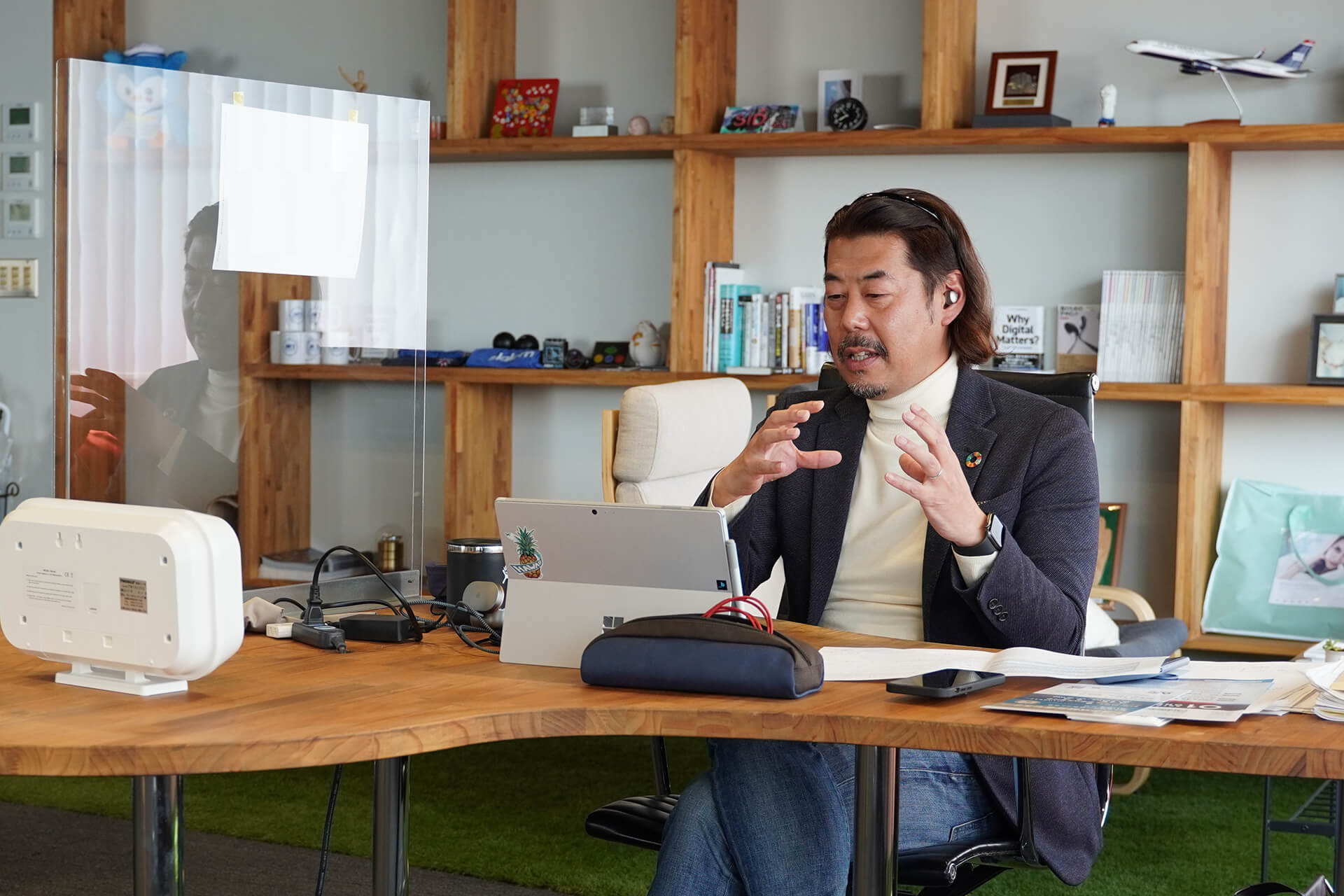 Participated in the session online from our Digital Innovation Lab located in Shimonoseki city, Yamaguchi Prefecture.