Employees donated toys to Kikuho land!!!
JRCS in-house nursery workers "Kikho land" were having trouble finding enough toys. So, when we called out on the intranet to employees to see if they could donate some toys, we received such a large number of toys!!! Some were precious mementos of their own children, and some were brand new gifts. The children were very happy and excited!
We value the smiles on the faces of our employees, but we also value the smiles on the faces of the children.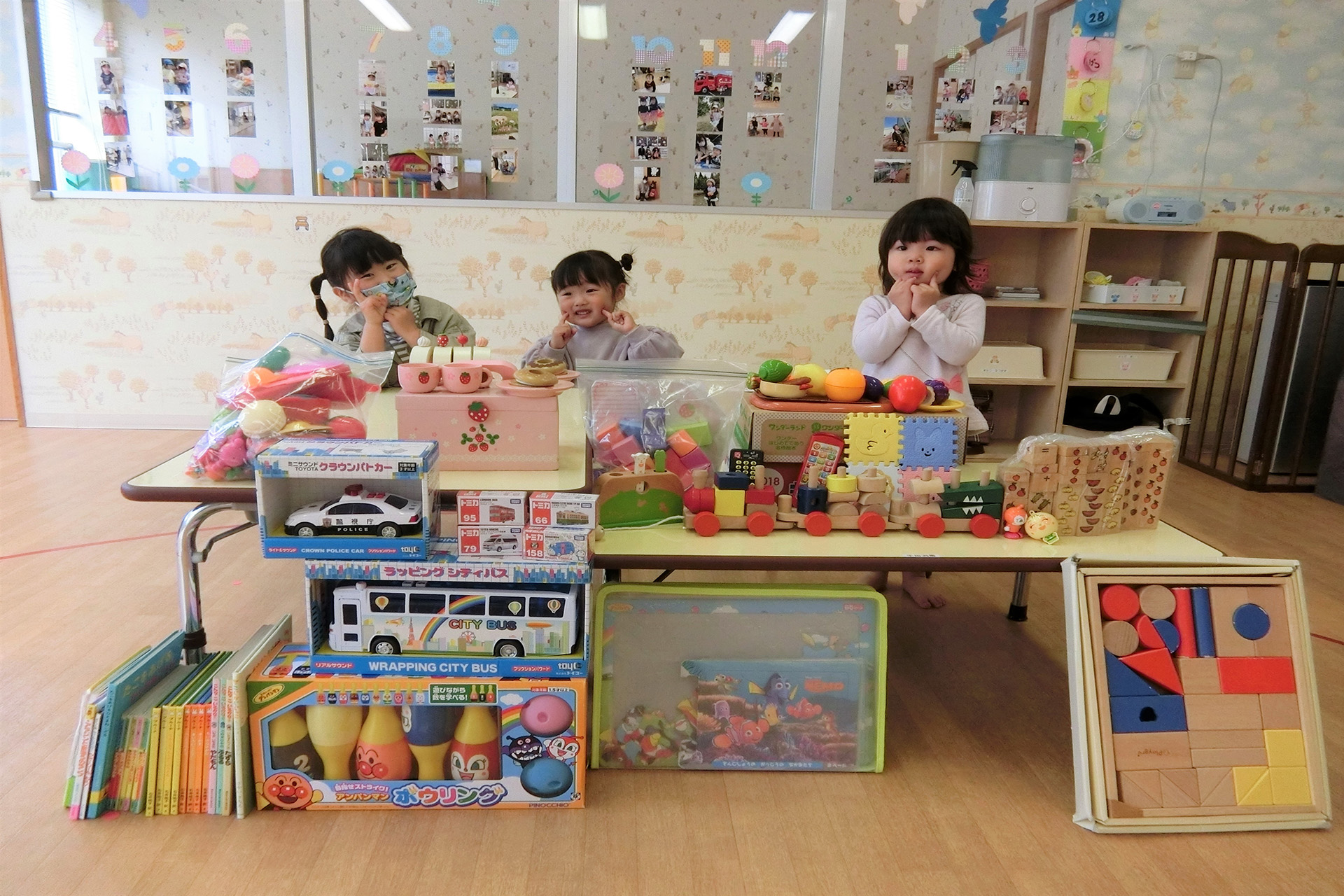 So many toys were collected!!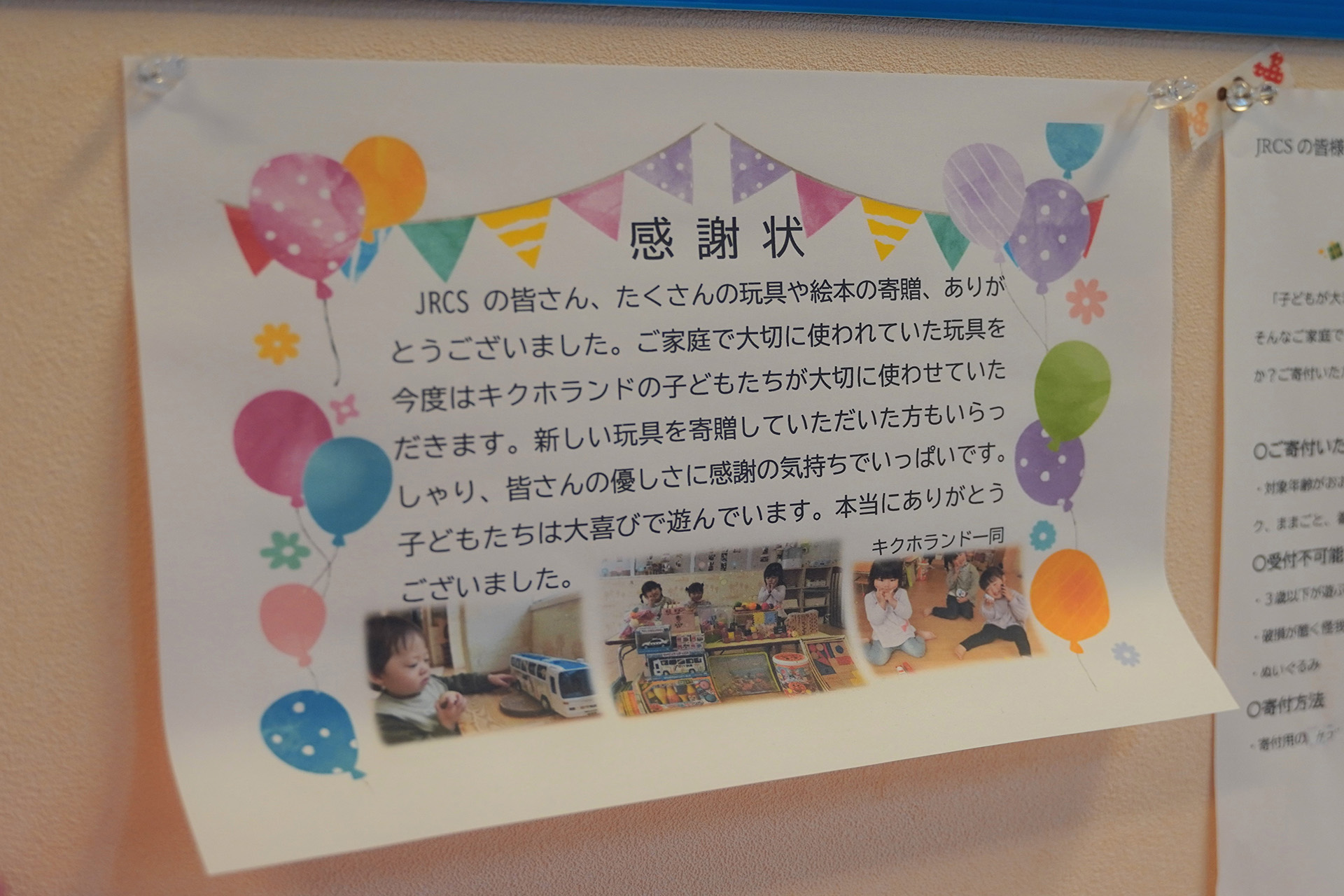 Thank you letter to employees who donated toys