"Online English Classroom Visit Day" at Kikuho Land
An online English class is held twice a week at JRCS inhouse nursery "Kikuho Land". The 20-minute program, taught by a teacher living in the Philippines, incorporates singing, dancing, and card playing, and is designed to make learning fun for the children.
Parents were also present on the day and watched their children's progress with smiles on their faces. The children seemed very happy to be able to dance their favorite song "If you're happy and you know it" with their mothers and fathers.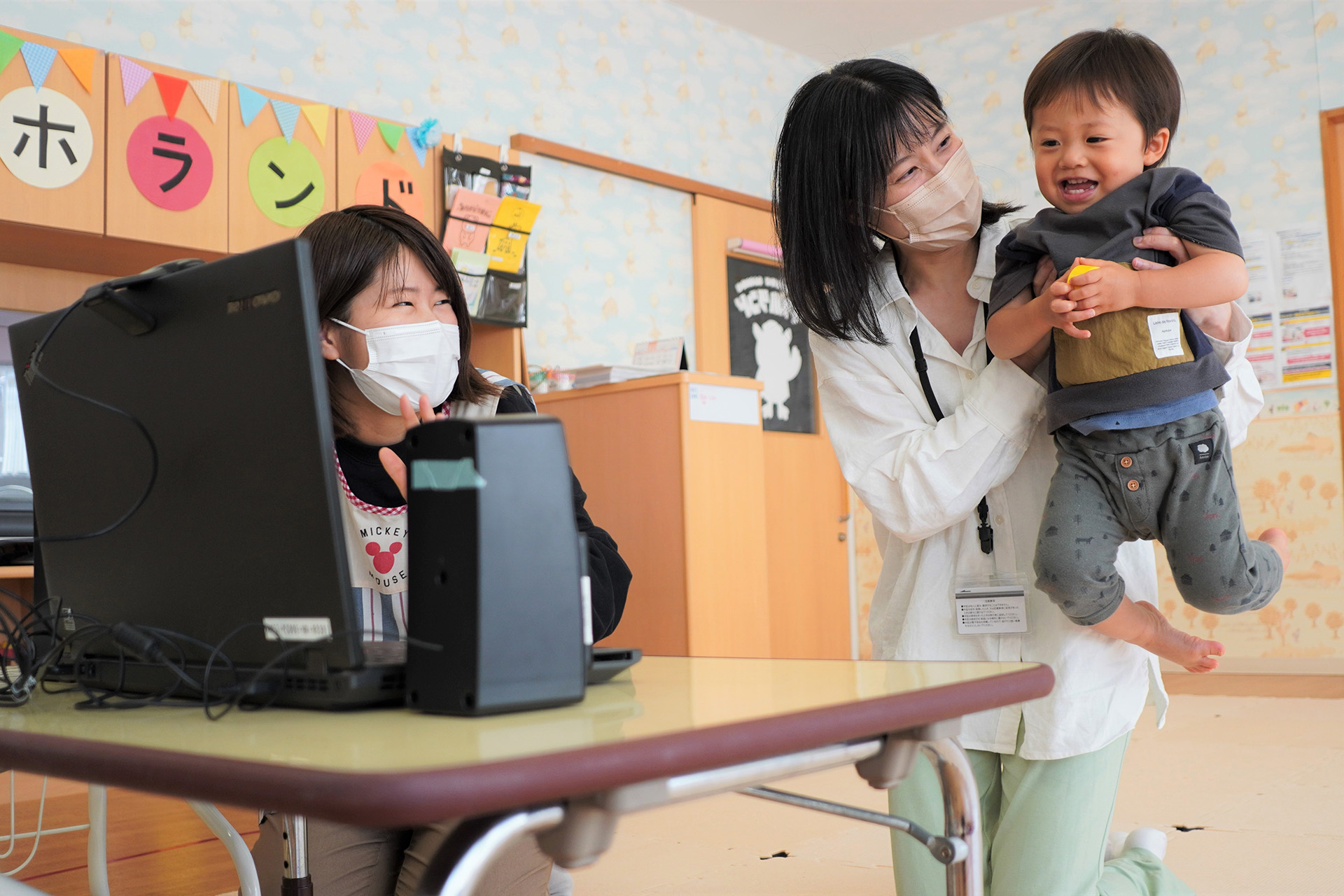 Jump to the song!!