A Thanksgiving Party commemorating the 70th anniversary of the founding of the company
 On Friday, August 3rd a celebration party for the 70th anniversary of the company was held at the Hotel Okura Fukuoka.
 Subtitled "From the Sea to the Future" the party was held to express gratitude to business partners and cooperating companies and to show JRCS's determination towards the future.
The meeting began with a presentation given by the president of JRCS, Mr. Koichiro Kondo and partner Microsoft Japan outlining the challenge being made by JRCS to bring about a change in the Marine Industry by introducing Digital Technology.
 We would like to whole heartedly express our gratitude to all our guests.
 In addition, we will be holding another event at the Park Hyatt Tokyo on August 24 (Friday).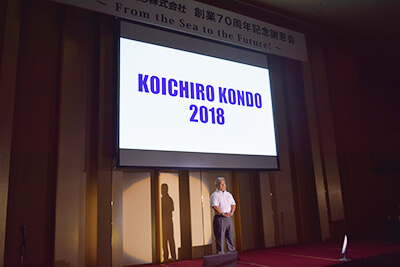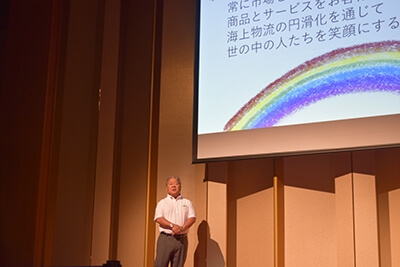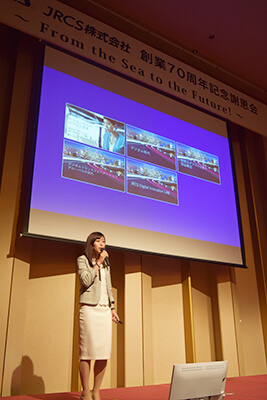 President Koichiro Kondo and Microsoft Japan Presentation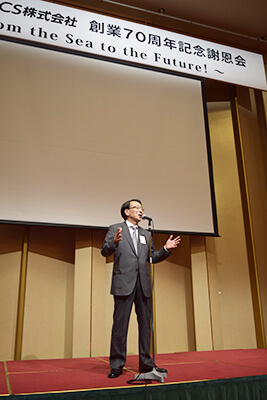 A toast to Mr. Takashi Shiboto the president of Fukuoka Bank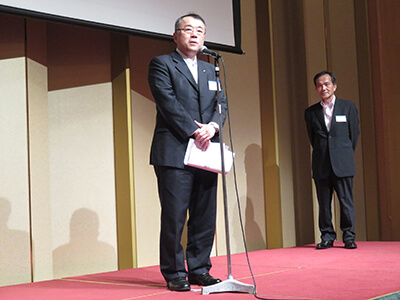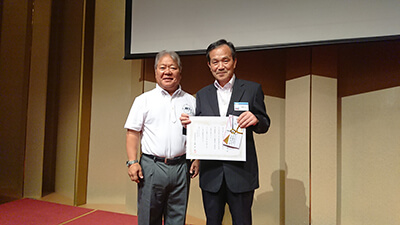 A Presentation of thanks and the "Golden-one Seal" to Terasaki Electric Industry (above) and San-Machi Electric Co. (below)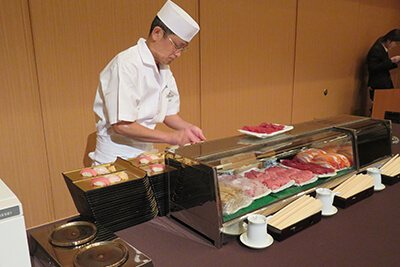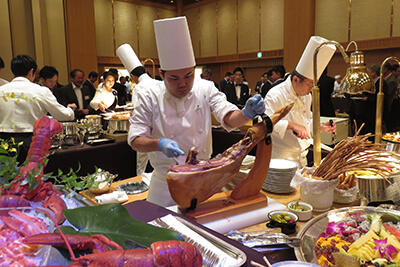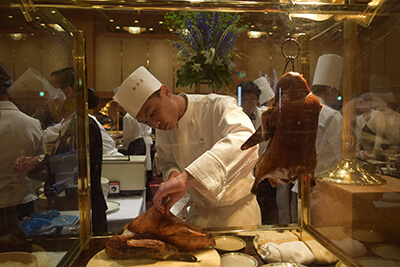 A buffet style of various cuisines, Japanese, Western and Chinese, were on offer and very much enjoyed.