Presenting an image aimed at The Future at the celebration of the 70th anniversary.
 On Friday, 24th August 2018 JRCS celebrated the 70th year of its founding at the Park Hyatt Tokyo.
 Making a start by repairing radio equipment used by fishing boats, our company was founded in 1948. 1957 saw the start of the production of main switchboards and starter panels for large merchant vessels leading to our products having been installed on 7000 vessels to date.
 Now we have reached the turning point with the pursuance of remote training, maintenance and ship maneuvering from land. We believe that by carrying out these digital transformations will lead to work efficiency and the elimination of labor shortage reflecting gratitude to the marine industry that we have nurtured since our founding.
The celebration included lectures by our partner Microsoft Japan and a screening of our 70th anniversary movie introducing the future image our company is aiming for. We wish to express our sincere gratitude to our guests who gathered during this recent severe heat. We thank you for your continued patronage by working together to respond to your expectations and requests long into the future.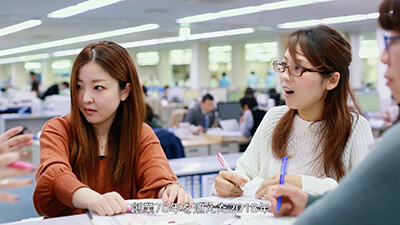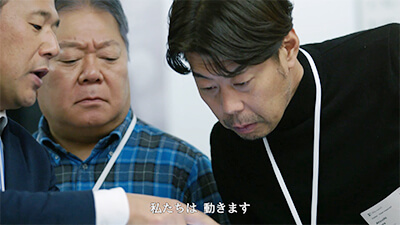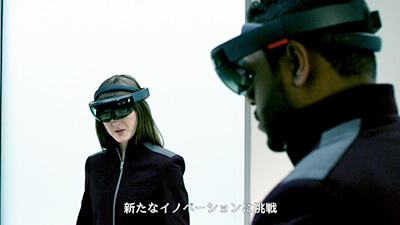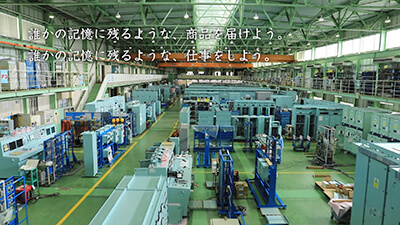 Excepts from the 70th Anniversary movie screened during the celebrations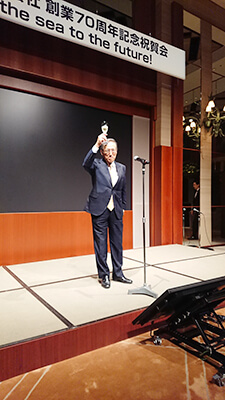 Receiving a toast from Koichi Tomihara,
the President of the Japan Sea Association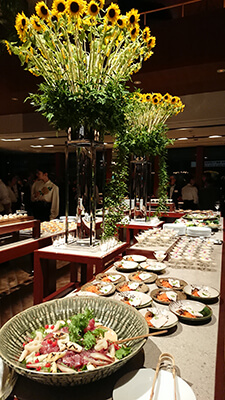 Mainly Western food was enjoyed buffet style.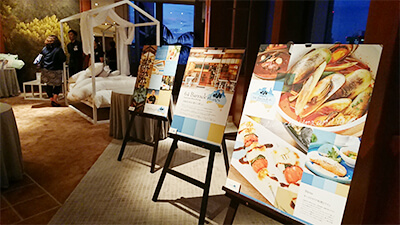 The efforts of our Group Companies were displayed in the foyer.