The release of a new electronic stethoscope "JPES-01" adopting an in-house developed organic piezoelectric film anticipating "Online medical treatment", with a design reflecting the opinion of 100 nurses.
JRCS Co., Ltd. (located at 1-2-14 Higashiyamamoto-machi, Shimonoseki Yamaguchi Prefecture, President: Koichiro Kondo) has announced the release of an electronic stethoscope "JPES – 01 "(1 unit will be released) on January 8th, 2019.
"JPES – 01" adopts its own proprietary organic piezoelectric film called "Flezo Film" for the audio component. Vibration can be converted to electricity and has good compatibility with a living body, so the heart beat and the sound of breathing can be heard without interference from ambient noise.
Auscultation can be clearly achieved with commercially available headphones, recording and playing on a PC or mobile terminal can be performed by voice output via a stereo mini-jack or communication via Bluetooth, and versatility high enough to cooperate with various analysis software is also featured.
During the design, 100 nurses were consulted resulting in a stethoscope which feels familiar to the hands and is easy to operate. In the future, as on-line medical treatment becomes more commonplace, nurses will be able to make simple judgements while receiving instructions from doctors remotely.
* The electronic auscultation system using JPES-01 has been awarded the "Yamaguchi Prefecture Governor's Prize " which is from the 10th Yamaguchi Prefecture Industry Technology Promotion Encouragement prizes.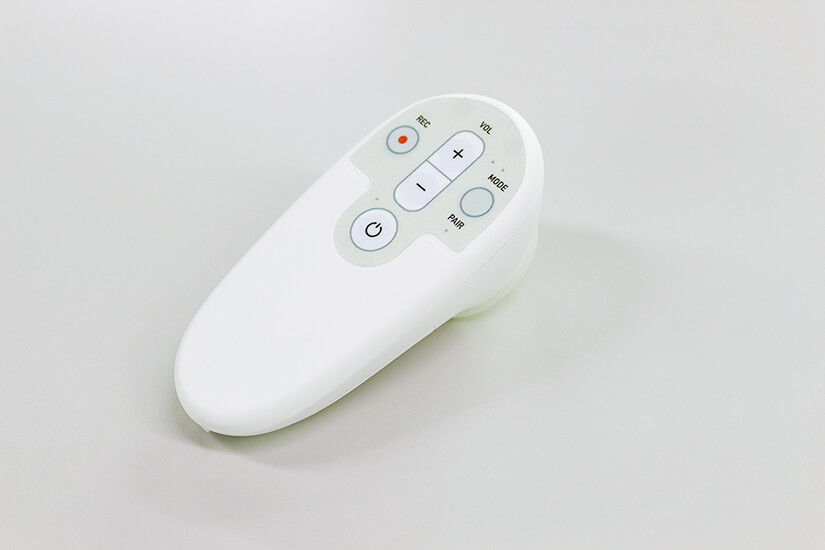 electronic stethoscope "JPES-01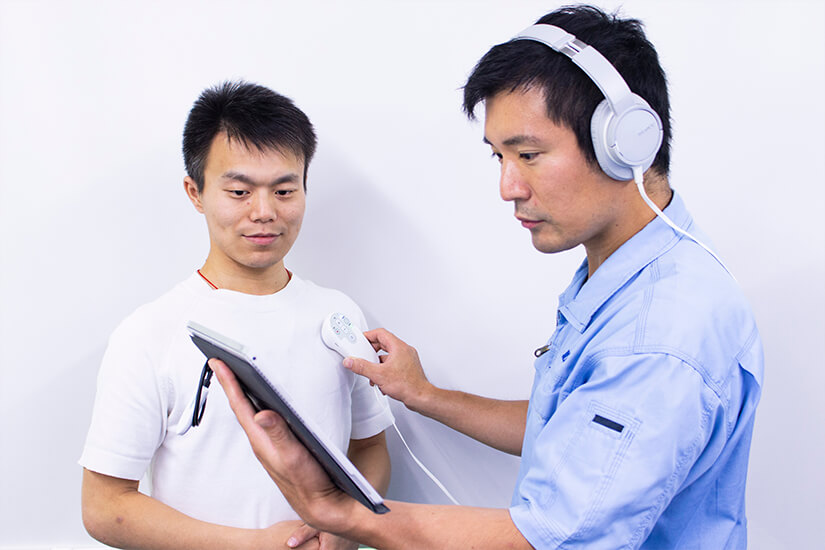 An image of the unit being used
For all enquiries please contact
JRCS Corporation Corporate Planning Office Public Relations Team