Added the high voltage shore connection system "cold ironing" on "ONE HONOLULU"
JRCS completed the modification work to add a high voltage shore connection system "cold ironing" for the containership ONE HONOLULU, operated by Ocean Network Express Pte. Ltd.
The cold ironing is a facility that shuts down a ship's onboard diesel generator while the ship is in port and supplies the necessary large-capacity power from a shore-based power source. Using this system, the amount of CO2 (carbon dioxide), NOx (nitrogen oxides), SOx (sulfur oxides), and other air pollutants emitted from ships while at anchor can be greatly reduced.
In recent years, emission regulations for ports and vessels around the world have been progressing rapidly. In particular, there is a growing trend on the West Coast of the U.S. and in China to mandate the use of shoreside electric power for ships entering ports. In response to this trend, we have received many requests to equip new vessels with cold ironing and to retrofit vessels in service, such as ONE HONOLLULU. If the system is applied to other types of vessels in addition to containerships in the future, cold ironing is expected to become more and more widespread.
Click here for more information about cold ironing.
■Related SDGs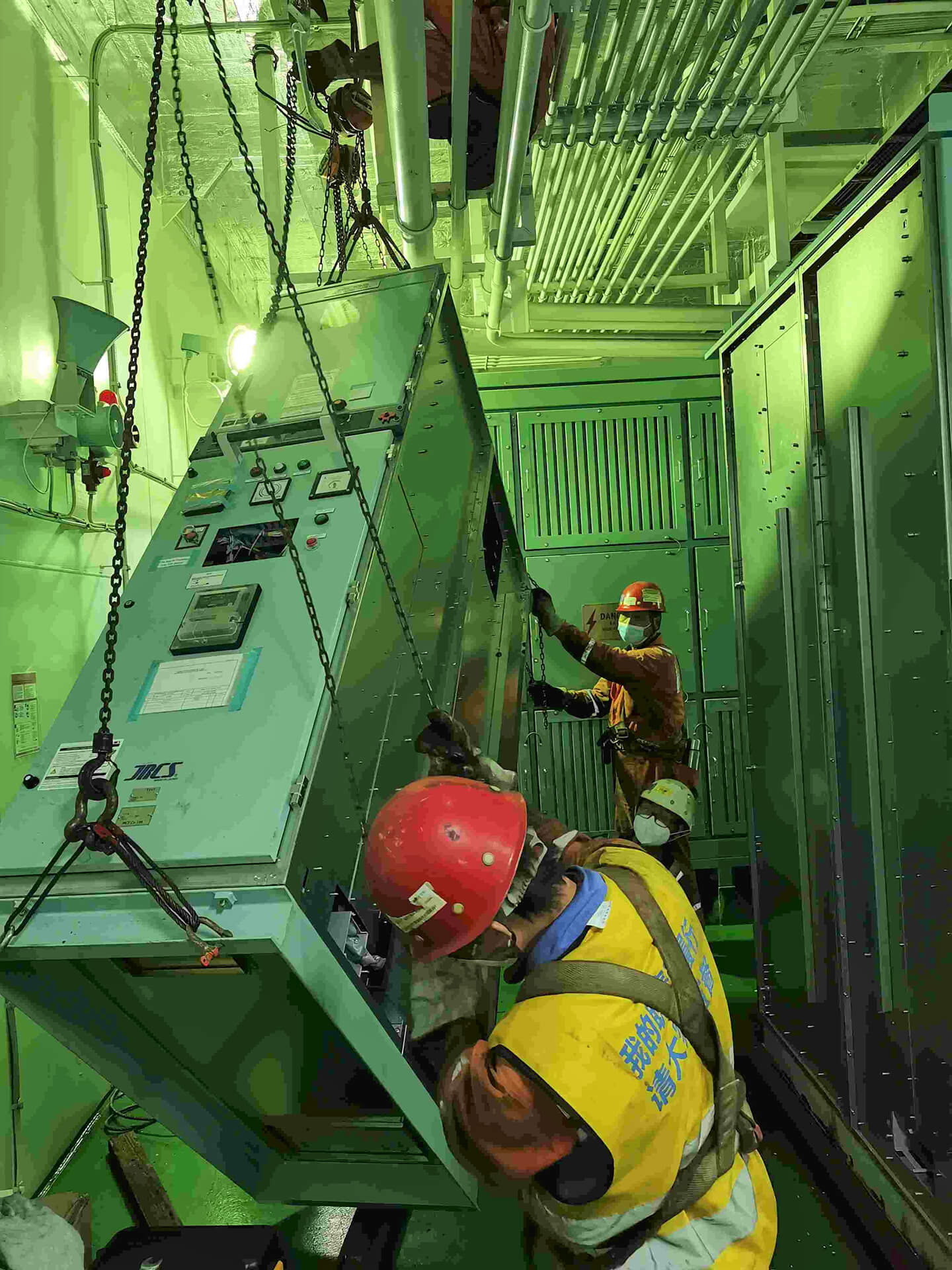 The panel for high voltage shore connection was additionally installed.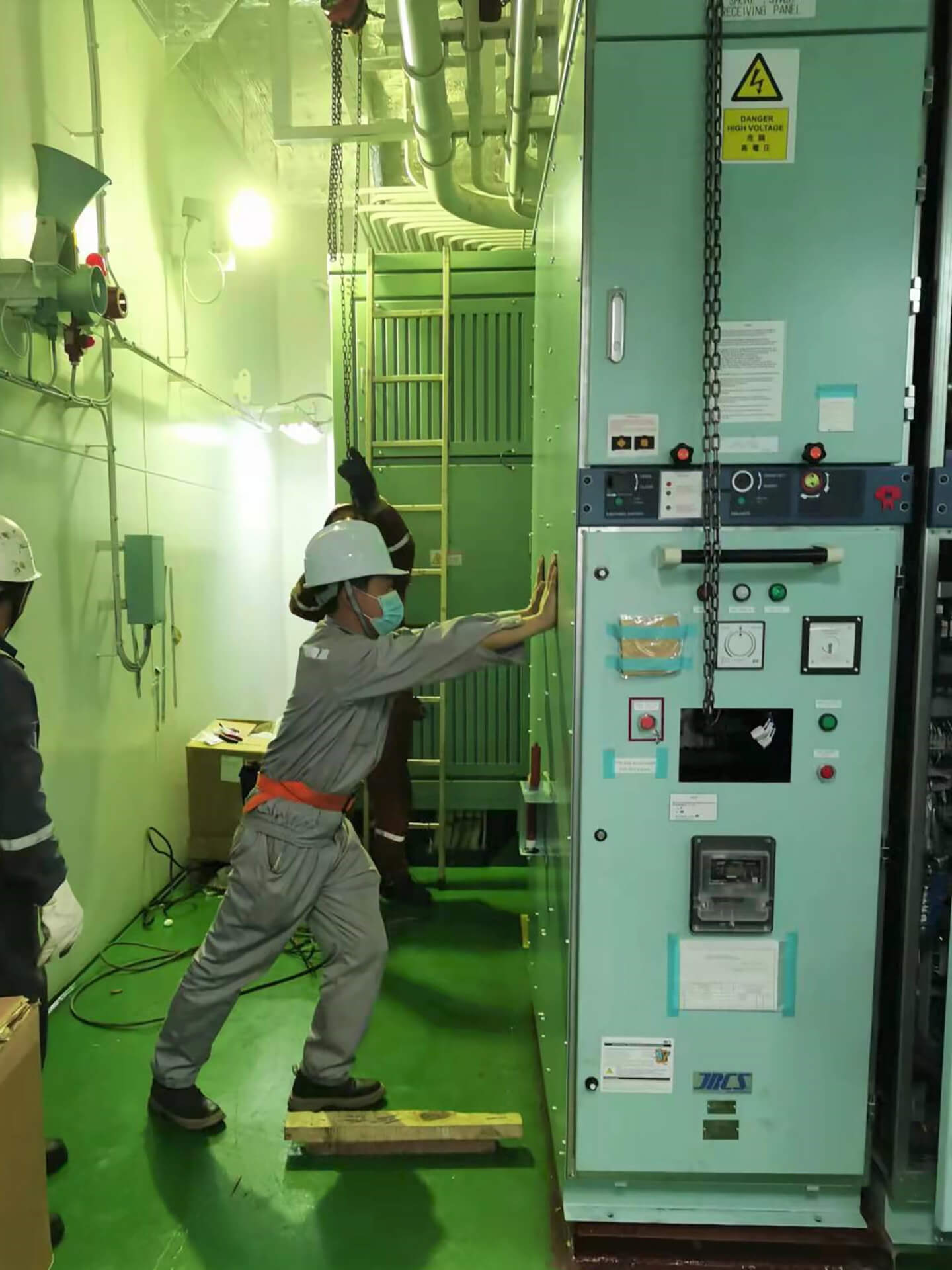 The location where an additional panel is to be installed were determined by in-depth preliminary surveys.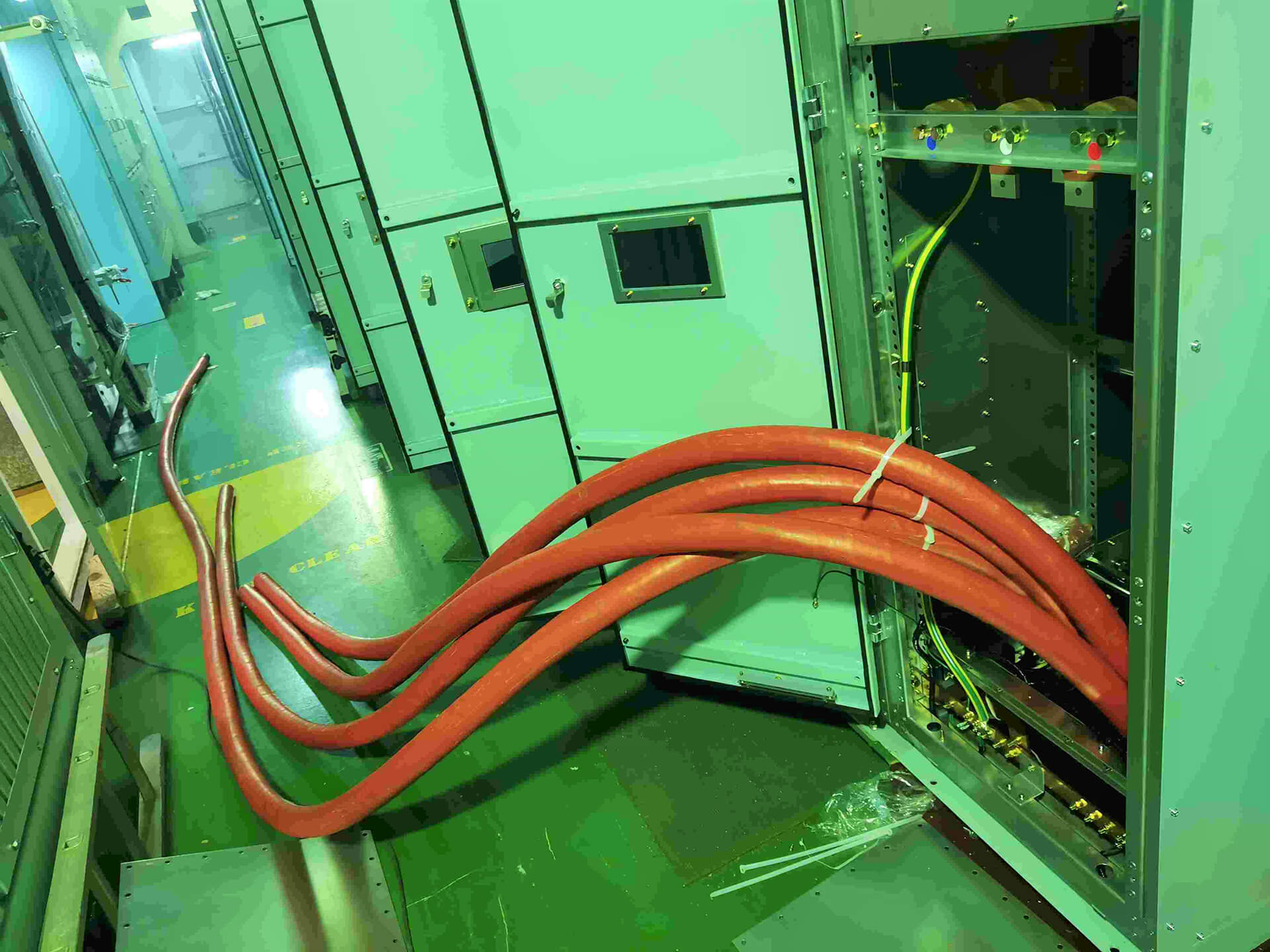 The high voltage cables are connected to the deck.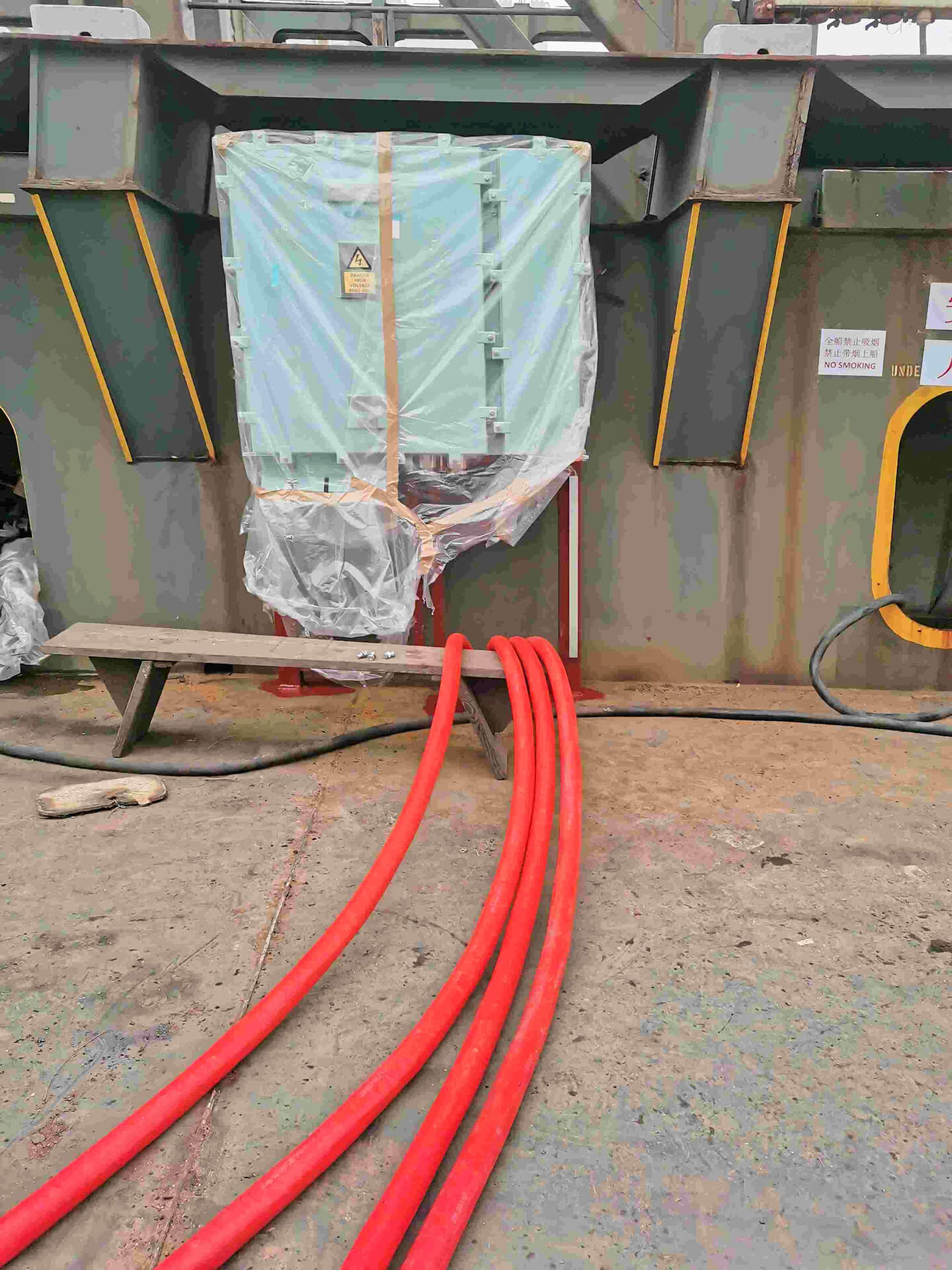 The cables extending from the receptacle box on the deck are connected to the shore power supply.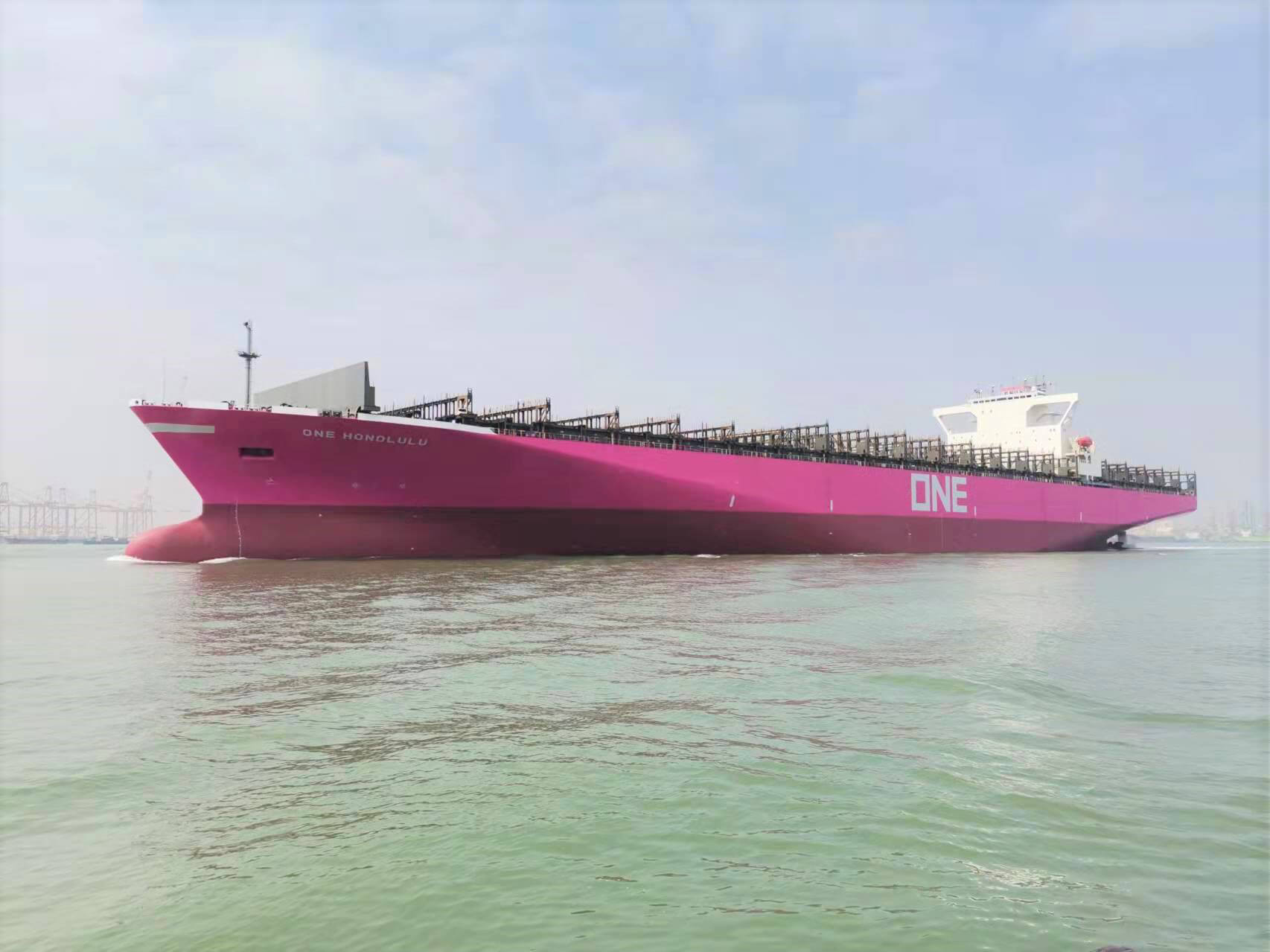 After completing the modification, ONE HONOLULU sailed away from the shipyard.