Delivered training simulators to Otsu Ryokuyo High School
"Yamaguchi Otsu Ryokuyo High School", located about just one hour away from JRCS Toyoura Office, produces many marine officers and engineers every year from its marine technology department. JRCS has recently manufactured and delivered a "simulator" for use in the school's training.
The school has been using a generator engine simulator (made by another company) for several years to conduct practical training. Due to its age, the decision was made to replace it with a new generator engine simulator which includes the engine, fuel tank, and water and oil piping. At the same time, a new JRCS main switchboard simulator consisting of a generator panel and feeder panel was introduced, and furthermore the engine control console simulator (manufactured by another company), which had been out of order, was replaced with the JRCS "SMS-55" (alarm monitoring and control system).
According to the teacher of the school, the new training simulator will fulfill his wish to "teach engine open maintenance (disassembly and maintenance) to students. He was also very pleased to be able to resume training in engine monitoring.
For more details on the training simulator, please check here.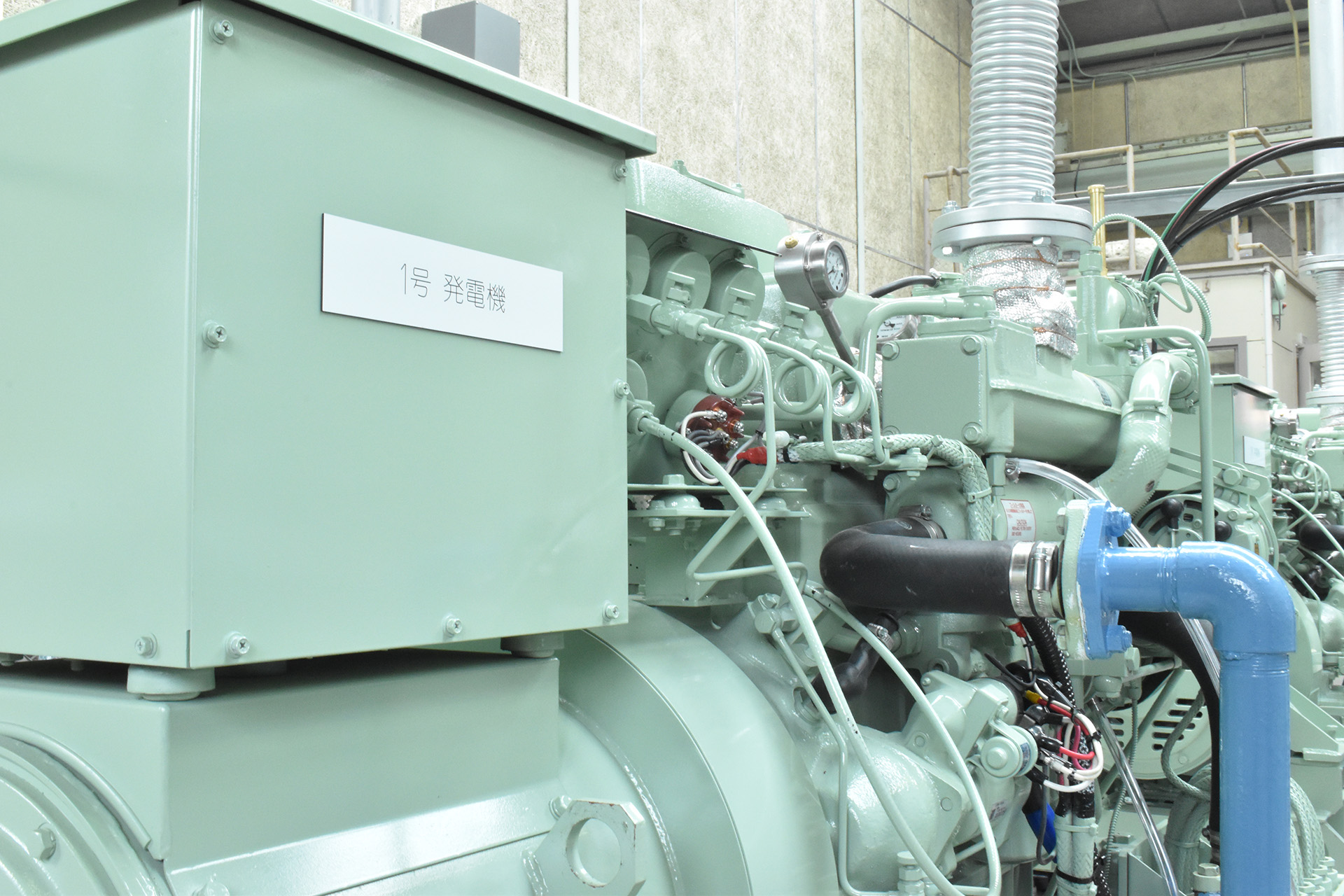 Generator engine simulator (by another company)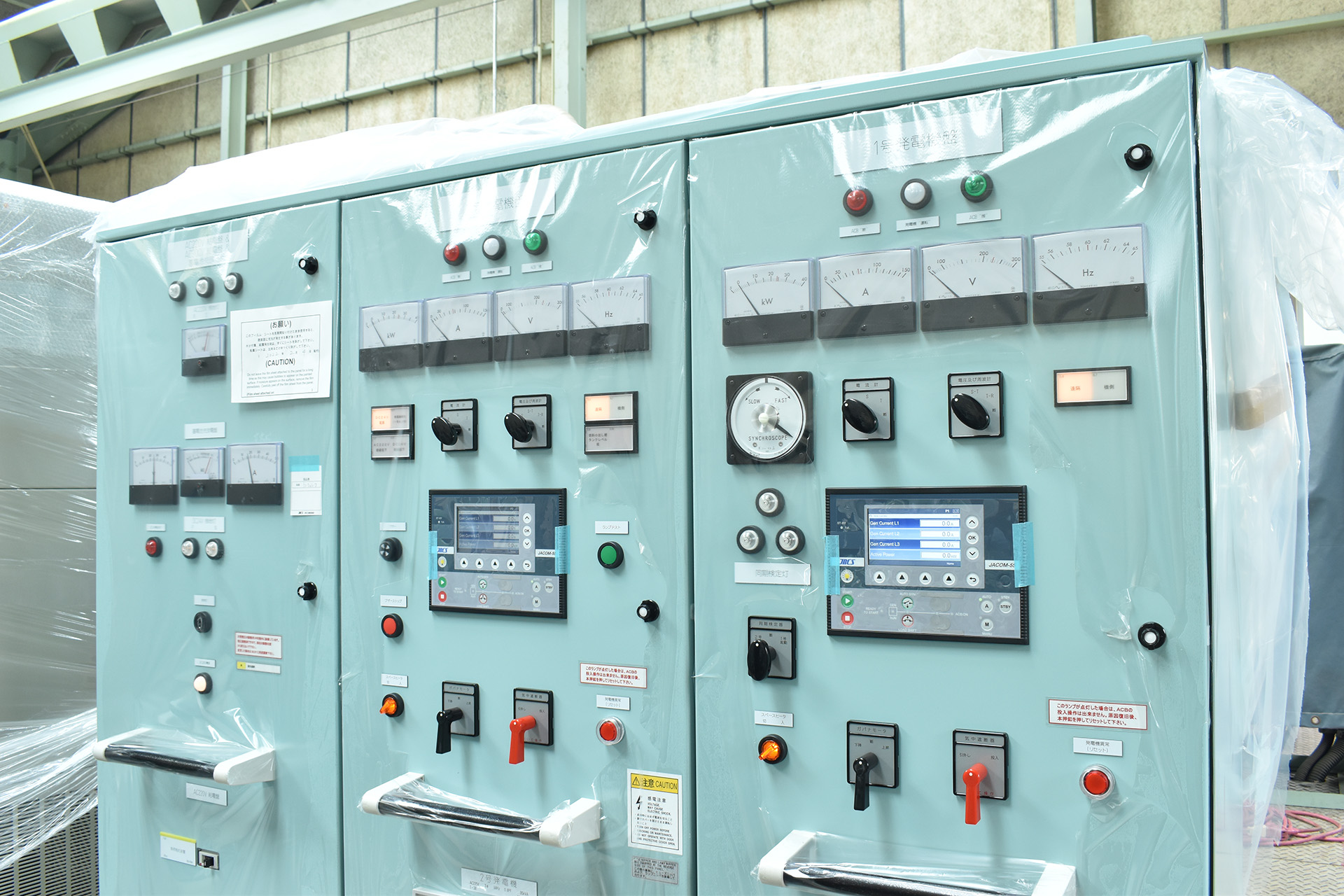 Main switchboard simulator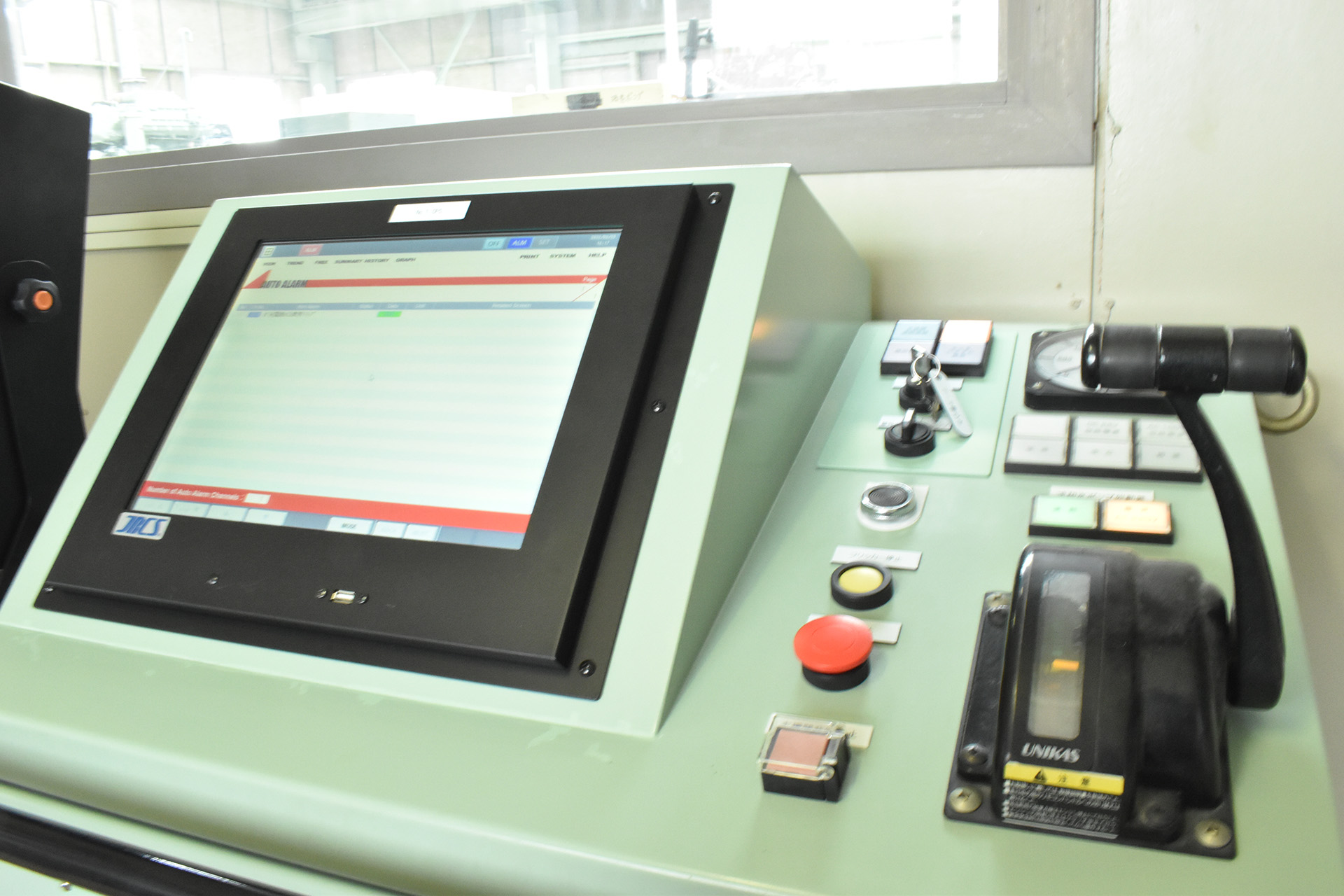 SMS-55 (Alarm Monitoring & Control System)